Main Content

Course Status Notice – Not Scheduled
We do not have an offering of this course scheduled at this time. Please join our email list to be notified when the next offering is scheduled!
Jump to: Overview | Instructor | Reviews | CE Credits | Contact Us | Related Courses | Join Email List
---
Register Now
Pay with Credit Card:
Pay with Check, PO, or Money Order:
---
Course Details
Course Name: HEC-RAS Intensive Workshop
Course Code: EW0401WA22
Date: February 2, 3, 4, 9, 10, and 11, 2022
Time: 8:30 am – 12:00 pm EST (Log-in time: 8:00 am)
Location: Online
Format: Live, instructor-led
Registration Fee: TBD
Multi Person Discount Fee: TBD (save when you sign up with a colleague!)

Registration Closes: TBD
Paying with a check, money order, or purchase order?
Payments should be made out to: Rutgers, The State University of New Jersey
Checks and money orders should be mailed to: Office of Continuing Professional Education, Attn: Registration Dept., 102 Ryders Ln, New Brunswick, NJ 08901-8519
Purchase Orders can be mailed to the address above or electronically sent to registration@njaes.rutgers.edu.
---
Course Overview
There's no question that HEC-RAS, the U.S. Army Corps of Engineers' Hydrologic Engineering Center River Analysis System program, is an incredibly powerful tool. However, it's also no secret that it can be overwhelming, challenging and, in the hands of an inexperienced user, the end result could be numerical instability and severely flawed analyses. Can you afford that outcome on your projects?
To help you make sense of HEC-RAS, we've recruited Joe Skupien, one of the most highly rated instructors in hydrology and hydraulics, to teach this hands-on training class. He will provide a comprehensive overview of the steady flow capabilities of the current version (V6.1.0) of HEC-RAS.
The HEC-RAS Workshop will include a series of presentations and workshops specifically arranged to continually increase the students' understanding and expand their use of the HEC-RAS software. Student questions, including those regarding specific HEC-RAS modeling projects, are welcomed throughout the workshop.
Course Outline
Days 1 and 2
Days 1 and 2 will begin with a review of open channel flow theory, which is the foundation of HEC-RAS, as well as the program's modeling capabilities and limitations. An overview of both program and project start-up, data input, and the various forms of output reporting will be presented as well as a detailed discussion of cross section location and alignment, energy loss coefficients, discharges and starting water surface elevations, and other required modeling decisions.
Days 3 and 4
Days 3 and 4 will begin with a workshop that will use the open channel flow theory and HEC-RAS features presented in Days 1 and 2 to develop a multiple water surface model of a real waterway. This will be followed by a description of the various methods for computing floodways in HEC-RAS and a second workshop that will include all the steps needed to develop an actual floodway. The days will conclude with a detailed discussion of bridge hydraulics, including the different types of flow conditions encountered at bridges, the various bridge modeling approaches available in HEC-RAS, and guidance on selecting bridge cross-section locations, energy loss coefficients, ineffective flow areas, and the most appropriate modeling approach.
Days 5 and 6
Days 5 and 6 will begin with a workshop that will apply the bridge hydraulics and HEC-RAS bridge modeling approaches presented in Days 3 and 4 to model the hydraulic effects of a bridge on an actual waterway. This will be followed by a detailed discussion of culvert hydraulics that, similar to the bride presentation, will include guidance on selecting culvert cross-section locations, energy loss coefficients, and ineffective flow areas. The proceedings will conclude with a workshop that will apply this information to model the effects of a multiple-conduit culvert on an actual waterway.
Featured Topics
After completing this HEC-RAS training course, attendees will:
Understand the basic theories of open channel, floodway, and bridge and culvert flow used by HEC-RAS;
Understand HEC-RAS capabilities, limitations, input needs, sources, and output options;
Select appropriate bridge and culvert modeling methods;
Create and execute a HEC-RAS project; and
Identify input errors and modeling problems to help insure "accurate and reasonable" program output.
Note: This course will cover 1-dimensional steady flow through channels, floodplain, floodways, bridges, and culverts. It will not cover scour, sediment transport, or dam breaks. In addition, it will not cover any of the GIS Tools such as RAS Mapper.
Who Should Attend?
This class is designed for professionals seeking to enhance their understanding of HEC-RAS in order to utilize this software effectively for their modeling projects. Past participants have included:
Civil Engineers
Environmental Engineers
Highway Engineers
Hydraulic Engineers
Hydrologists
Landscape Architects
Project Engineers
Project Managers
Water Resource Engineers
---
Meet Your Instructor
Joseph J. Skupien, PE, PP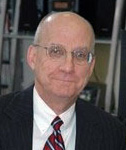 Joseph J. Skupien, PE, PP, is the president of Storm Water Management Consulting, LLC and one of New Jersey's foremost experts in stormwater and floodplain management, flood control, dam safety, and regulatory compliance. During his career, he has participated in the design and construction of hundreds of stormwater facilities. In addition, Joe regularly teaches stormwater and floodplain management programs for state and local government agencies. Course attendees benefit from his theoretical knowledge, real-world experience, and excellent teaching skills.
---
Student Reviews
"He teaches so well that it feels like you are learning from a good friend or your most trusted mentor. My engineering knowledge and that of most of my colleagues is better because of Joe Skupien."
– Andrew R. Comi
"I learned that behind the scenes HEC-RAS is always aiming to balance two energy equations. I will always start from this perspective when using the program. Extremely helpful, the light has been turned on."
– Khadija Abdur-Rahman
"Great energy, easily related complex concepts to simpler terms for easy understanding."
– Past Participant
---
Continuing Education Credits
The most recent offering of the HEC-RAS Intensive Workshop was approved for the following credits from professional organizations. We will reapply for similar credits the next time the course runs, but we cannot guarantee credit approval for future offerings.
New Jersey
NJ Professional Engineers: 18 Continuing Professional Competency (CPC) Credits
NJ Wastewater Operators ONLY: 18 TCHs (Approval #01-031802-20)
New York
NY Professional Engineers: 16.5 PDHs (NOTE: This class may not be used to fulfill the land surveyors continuing education requirement in NYS.)
---
Course Requirements and Policies
Technology Requirements
Attendees are encouraged to have HEC-RAS 6.1.0 installed on the computer they will be using to access the online course in order to directly participate in the various example problems. Copies of Version 6.1.0 of HEC-RAS can be downloaded from the HEC website (https://www.hec.usace.army.mil/software/hec-ras/).
This online course will be facilitated on the Canvas Virtual Platform. It is recommended that you access the course using a computer (desktop or laptop) with a high-speed internet connection. A built-in laptop microphone or external microphone can be used. You also have the option to call in to hear the live class. Webcams are optional. Kindly note that this training is best viewed using the Chrome web browser. Tablets can also be used. If you plan to access the course using a mobile device, you should download the Canvas app. Please review this link for information: https://community.canvaslms.com/docs/DOC-10567.
Once you register with OCPE, you will receive an email from "Rutgers University Canvas" saying, "Click here to finish the registration process," to create your new account in the Canvas Virtual Platform. The course shell will not open until a week before the start date of class. You will receive an email from Claudine Oleskin with directions and more details for the class.
Email Requirement
A unique email address is required for each registrant to register and access our courses.
If this is your first time registering with us, please provide your own unique email address when registering; do not provide an email address that you share with co-workers.
If you have previously taken classes with us and have used an email address that you share with your co-workers or supervisor, your account must be updated with a unique email address. To do this, please send an email to us at registration@njaes.rutgers.edu stating that your email address needs to be changed and include:

Your full name
The shared email address that needs to be changed
Your unique email address
A phone number where you can be reached if we have any questions
Photo ID Requirement
Each registrant will be asked provide a photo of him/herself holding their government-issued photo ID. This is required by credit boards so that you may receive credits for participating in this online course.
You will receive a reminder email prior to the start of the class with further instructions. Wait to receive these instructions before you attempt to upload your ID.
The photo must be clear enough that we can read your name and verify that the person pictured on the ID is in fact the person holding it.
After an OCPE staff member reviews the picture and verifies your identity, you will have access to participate in the course when it begins.
Cancellations and Substitutions
A $100 cancellation fee applies for this course. Substitutions are permitted. View our cancellation policy.
---
Program Questions? We're Here to Help!
If you have any questions about the HEC-RAS Workshop please don't hesitate to reach out to us.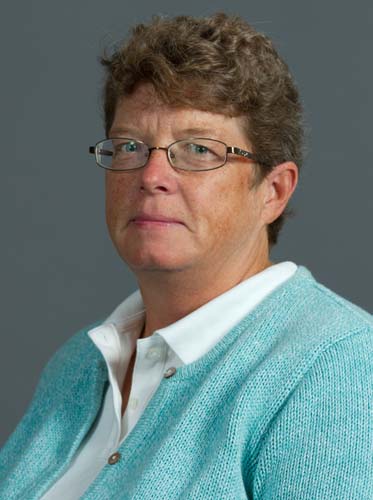 Assistant Director: Carol Broccoli
848-932-7207
carolbr@njaes.rutgers.edu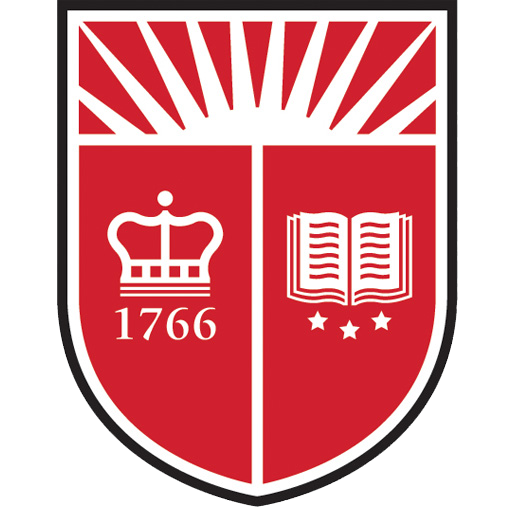 Administrative Assistant: Claudine Oleskin
848-932-7204
coleskin@njaes.rutgers.edu
For registration assistance, please contact our Registration Department at 848-932-9271, option 2 or email registration@njaes.rutgers.edu.
---