Main Content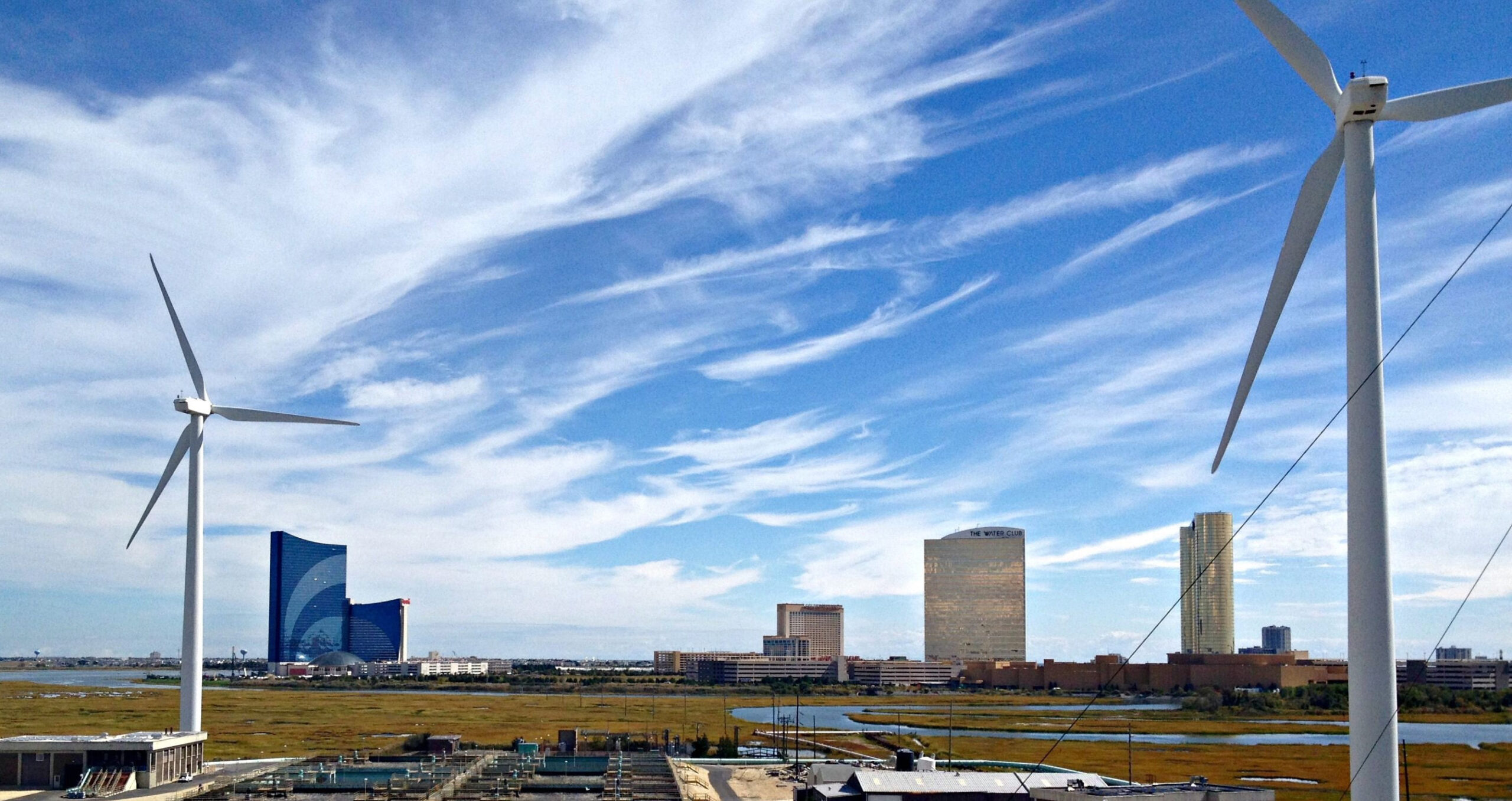 New Jersey Clean Energy Conference:
Achieving Our Clean Energy Future
Photo Credit: Donna Connor
October 3 & 4, 2022 | Harrah's Conference Center | Atlantic City, NJ
Online Registration Closed
Online registration is now closed. Walk-in registrations at the conference will be accepted with a registration fee of $250 per person.
All sponsorship and vendor opportunities are sold out! We can no longer accept any new sponsors or vendors.
Through New Jersey Governor Phil Murphy's leadership, New Jersey is in the midst of a monumental transformation that will propel our state into a clean energy future that will grow the economy, mitigate the impacts of climate change, reduce energy use, improve the health of our communities, and make New Jersey stronger and fairer for generations to come.
---
Conference Objectives
At the New Jersey Clean Energy Conference: Achieving Our Clean Energy Future, you will:
Learn from industry experts, state and federal leaders, and advocates about how your home, town, and business can benefit from clean energy;
Take a closer look at the state's innovative Energy Master Plan (EMP) and the nation-leading policy design and implementation work undertaken during the last three years to advance our clean energy economy in an equitable and affordable way;
Discover incentive programs that will help move the public and private sectors toward New Jersey's clean energy goals;
Understand how solar, offshore wind, electric vehicles, and energy efficiency can benefit your community, particularly for environmental justice and low- and moderate-income communities; and
Join conversations about how we can move together toward a clean energy economy and future that works for everyone.
Conference Agenda
*Agenda is not final. Programming may change.
8:00 – 9:00am
Registration and Breakfast
9:15 – 10:15am
Welcome and Opening Plenary – New Jersey's Offshore Wind Economy: A Generational Investment
– Jane Cohen, Executive Director, Governor's Office of Climate Action and the Green Economy
– President Joseph Fiordaliso, New Jersey Board of Public Utilities
– CEO Tim Sullivan, New Jersey Economic Development Authority
– Commissioner Shawn LaTourette, New Jersey Department of Environmental Protection
10:30 –11:45am
Session #1 – Breakout



Panel #1: Equitable Transition and Rethinking Labor: What Is a Clean Energy Job?


Clean energy employment opportunities grew a staggering 70% faster than total nationwide employment opportunities from 2015 to 2019. By 2019, clean energy jobs outnumbered fossil fuel jobs 3 to 1. Clean job opportunities are available and offer competitive wages to job seekers of all education levels, and already employs over 50,000 New Jerseyans. New Jersey is all in on building a strong, inclusive, and competitive clean energy work force. This panel will discuss State, non-profit, and company efforts to build a robust workforce to meet our clean energy needs.
MODERATOR: Jane Cohen, GOCAGE
PANELISTS: Debra Coyle-McFadden, New Jersey Work Environment Council; Kate Gold, Solar Landscape; Michael Hussey, Isles; Meishka Mitchell, Emerald Cities Collaborative



Panel #2: New Jersey's Clean Energy Program: Energy Efficiency and Beyond


Saving energy saves money! New Jersey's Clean Energy Program is a statewide program offering incentives, programs, and services that benefit New Jersey residents, businesses, educational, non-profit, and government entities to help them save energy, money, and the environment. The 2018 Clean Energy Act positioned energy efficiency in New Jersey to become a high-powered ratepayer funded initiative that yields major results in buildings, which are responsible for a combined 62% of the state's total end-use energy consumption. Alongside our utility partners, New Jersey has a robust ecosystem for highly effective efficiency programs. This panel will discuss these programs from the state, municipal, and utility perspectives and provide insights into lessons learned, successes, and next steps for the expansive portfolio of clean energy programs in New Jersey.
MODERATOR: Stacy Richardson, NJBPU
PANELISTS: Christina Farrell, New Jersey Utilities Association; Nancy Quirk, Sustainable Jersey; Sara Bluhm-Gibson, NJBPU



Panel #3: Saving Water Saves Energy: Acoustical Testing Equipment for Water Utilities


Large water utilities have been utilizing state of the art leak detection systems for years. In 2021, the NJBPU created the Acoustical Pilot Program to aid smaller water utilities in acquiring the technology needed to detect leaks, save water, energy and money for both the utilities and ratepayers. Hear from industry experts and NJBPU staff about the latest technology available for leak detection and correction and the challenges and opportunities of implementing such as a system.
MODERATOR: Commissioner Mary-Anna Holden, NJBPU
PANELISTS: Kira Lawrence, NJBPU; Donald Shields, American Water; Liliana Calix, Arcadis; Noemi De La Puente, City of Trenton



Panel #4: Plug-In: A Whole of Government Approach to E-Transportation


In New Jersey, the transportation sector accounts for 42% of the state's net greenhouse gas emissions, making it the largest emitting sector in the state. To meaningfully reduce emissions, especially within overburdened communities, the transportation sector needs to be core to any decarbonization strategy. New Jersey, through a variety of efforts, has invested heavily to reduce emissions from the transportation sector, especially in efforts that support governments of all levels lead by example. This panel features a discussion with several State Agencies working to implement a wide ranging and comprehensive effort to decarbonize and electrify our transportation sector.
MODERATOR: Kelly Mooij, NJBPU
PANELISTS: Cathleen Lewis, NJBPU; Peg Hanna, NJDEP; Olivia Barone, NJEDA
12:00 – 1:45pm
Lunch Featuring Governor Phil Murphy & FERC Commissioner Willie Phillips
– Introductions by: President Joseph Fiordaliso, New Jersey Board of Public Utilities & Commissioner Zenon Christodoulou, New Jersey Board of Public Utilities
2:00 – 3:15pm
Session #2 – Breakout: Meet the Agencies Driving NJ's Clean Energy Economy Forward
NJEDA: Catalyzing Investment in New Jersey's Clean Energy Economy
MODERATOR: Kevin Lynch, NJEDA
PANELISTS: Olivia Barone, NJEDA; Julia Kortrey, NJEDA; Judith Sheft, NJEDA; Alex Hydrean, NJEDA

NJBPU Roundtables: Solar, Wind, Energy Efficiency, Electric Vehicles, Grid Modernization, and Buildings
3:30 – 4:45pm
Session #3: Registrant Engagement
Meet the Exhibitors and Sponsors
Speed Networking
EV Ride and Drive
4:45 – 5:00pm
Break
5:00 – 7:00pm
Networking Reception
8:30 – 9:45am
Breakfast Plenary: The Economics of Decarbonization – A Conversation with Jesse Jenkins
– Moderated by Abe Silverman, New Jersey Board of Public Utilities
10:00 – 11:15am
Session #4 – Breakout



Panel #1: Building Our 21st Century Grid: Energy Efficiency, Grid Modernization, Resilience: Balancing clean energy goals with grid constraints


A modern grid is essential and core to realizing the benefits our clean energy transition. This panel will evaluate New Jersey's efforts to ensure reliability while increasing the amount of distributed energy resources delivered into the grid, and look at successes from the region by featuring leading voices in the national effort to build a more robust, resilience, and responsive grid.
MODERATOR: Nicole Miller, M&M Consulting
PANELISTS: Paul Heitmann, NJBPU; Laura Manz, Guidehouse, Inc.



Panel #2: New Jersey's Equitable Clean Energy Transition: Statewide Initiatives for Overburdened Communities


The State has a responsibility to facilitate equal access to and representation within the clean energy economy and all the opportunities and benefits it provides. In addition, many of the State's economic, climate, and energy goals could be strengthened and enhanced with local support and input. New Jersey has been working hard to ensure that all New Jerseyans benefit from our transition to clean energy, especially communities that have been disproportionately impacted by environmental injustices. This panel will evaluate and assess the State's efforts to build a just transition to our clean energy economy by hearing from agency and advocacy leaders across New Jersey.
MODERATOR: Preethy Thangaraj, the Office of Governor Phil Murphy
PANELISTS: Marcus Sibley, New Jersey Progressive Equitable Energy Coalition; Kandyce Perry, NJDEP; Lauren Griffith, NJBPU



Panel #3: New Jersey's Next Generation of Housing: Building Healthier and Electrified Homes


As New Jersey moves to reduce emissions economy-wide, the building sector offers considerable opportunity. This panel will explore State efforts to reduce emissions from the built environment, assess decarbonization/electrification technologies and trends, evaluate code compliance and "beyond code" opportunities, and explore how New Jersey can reduce emissions from the built environment in a smart, coordinated, and affordable way.
MODERATOR: Rupa Deshmukh, NJBPU
PANELISTS: Barbara Blumenthal, New Jersey Conservation Foundation; Erin Cosgrove, Northeast Energy Efficiency Partnerships (NEEP); William Amann, M&E Engineers
11:30 – 12:45pm
Session #5 – Breakout



Panel #1: Emerging Technologies: Research and Development in Clean Tech


Seemingly, every week there is a new development or new product emerging that could help ease the clean energy transition. Billions of dollars from public and private investment promise new clean energy technologies, more efficient ways to generate and deliver electricity, opportunities to reduce the greenhouse gas intensity of fossil fuels, and others. This panel will provide a high-level discussion of the near-term opportunities in energy technologies, emerging products on the horizon, and the benefits or detractors of these emerging technologies.
MODERATOR: Kevin Lynch, NJEDA
PANELISTS: Mike Renna, South Jersey Industries; Susan Schofer, HAX; Eric Miller, Natural Resources Defense Council



Panel #2: Energy Storage: A Look at Current Programs and Trends


New Jersey has ambitious targets for energy storage by 2030. As more renewable energy sources are connected to the grid, energy storage will support the variable nature of their generation and ensure that the grid stays reliable and responsive to the growing everyday needs of New Jerseyan's. NJBPU has conducted an Energy Storage Analysis and a stakeholder engagement process to gather ideas about strategically increasing energy storage and distributed energy resources. This panel will focus on State efforts to catalyze investment in energy storage and feature national experts working to bring more energy storage online across the country.
MODERATOR: Jim Ferris, NJBPU
PANELISTS: Todd Olinsky-Paul, Clean Energy Group; Brian Kauffman, Enel NA; Veronique Oomen, New Jersey Board of Public Utilities



Panel #3: Overcoming the Obstacles in Today's Economy: Supply Chain, Inflation, and Other Market Challenges


From the economic impact of COVID-19 to geopolitical conflicts, developers across the clean energy industry face unique challenges in the marketplace that can discourage investment. This panel will provide insight on obstacles clean energy sectors are experiencing and how the industry and State are working to move the industry forward. Additionally, this panel will also discuss how emerging opportunities through historic federal investment in clean energy development complements State-level efforts to build confidence in New Jersey and regional markets.
MODERATOR: Bob Brabston, NJBPU
PANELISTS: Scott Elias, Solar Energy Industries Association; Sam Salustro, Business Network for Offshore Wind; Johnathan Kennedy, NJEDA; Julia Rege, Mercedes-Benz
1:00 – 2:30pm
LUNCH and USDOE EnergyStar Contractor Awards
– Presented by Commissioner Bob Gordon, New Jersey Board of Public Utilities
Who Should Attend?
This conference is geared toward anyone who cares about how New Jersey can be part of the Clean Energy Future. We anticipate that industry, experts, policy makers, environmental advocates, community leaders, and government employees will all be interested in learning more about the Energy Master Plan and the policies and programs that are helping us achieve our clean energy future.
---
Conference Details
Dates
October 3 & 4, 2022
9:00 am – 5:00 pm
Location & Parking
Harrah's Conference Center, 777 Harrah's Blvd., Atlantic City, NJ 08401
Harrah's valet or self park are available.
Registration Fees
Registration Fee: $200 per person (Sept. 6 to Sept. 28, 2022)
Public / Non-Profit Employee Discount Fee: $100 per person
Student Discount Fee: $75 per person (must bring student ID)
Onsite Registration Fee: $250 per person (walk-in)
*Online registration will close at midnight on September 28, 2022. After that time, only walk-in registrations at the conference will be accepted.
Hotel Accommodations
To book a room online:
https://book.passkey.com/go/SH10PU2
If you prefer to make your reservation over the phone, please use the information below:
Room Reservations: 888-516-2215 (8am-2am EST, 7 days a week)
Group name: NJ Board of Public Utilities Clean
Group code: SH10PU2
(**All callers will be asked for this group code but can also book by saying Board of Public Utilities Clean.)
Meals
If you have any dietary restrictions or food allergies, please alert us no later than September 26 by calling 848-932-9271, option 2 or by emailing registration@njaes.rutgers.edu.
We cannot guarantee accommodations for special requests made after that time.
Download the Conference App
Get our official conference app
For Blackberry or Windows Phone,
Click here
For feature details, visit
Whova
---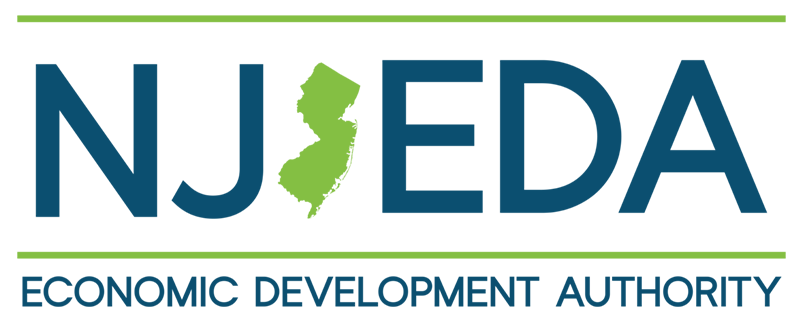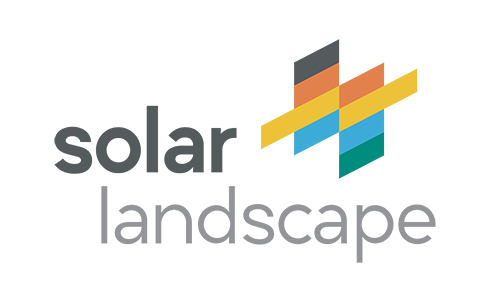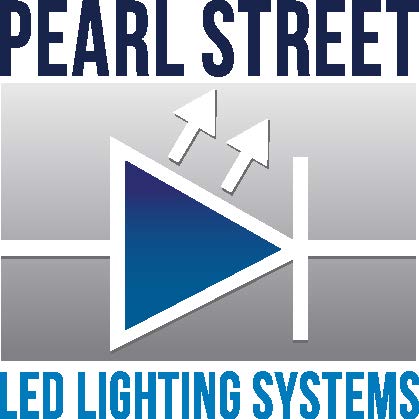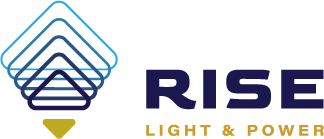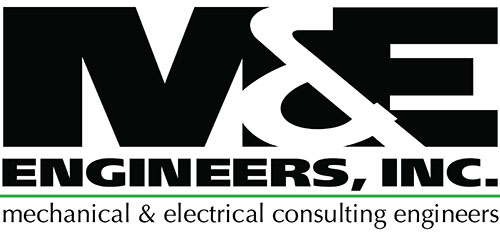 ---
About the New Jersey Board of Public Utilities, Division of Clean Energy

This conference is being presented by the New Jersey Board of Public Utilities (NJBPU) and its Division of Clean Energy. The Division of Clean Energy manages and coordinates cross-cutting issues within the NJBPU related to energy and economic development. The Division is comprised of a variety of offices and also oversees numerous projects and initiatives, including:
New Jersey Board of Public Utilities (NJBPU)
NJBPU is a state agency and regulatory authority mandated to ensure safe, adequate and proper utility services at reasonable rates for New Jersey customers. Critical services regulated by NJBPU include natural gas, electricity, water, wastewater, telecommunications and cable television. The Board has general oversight and responsibility for monitoring utility service, responding to consumer complaints, and investigating utility accidents. To find out more about NJBPU, visit our web site at www.nj.gov/bpu.
Clean Energy Program (CEP)
New Jersey's Clean Energy Program™ (NJCEP), administered through the Division of Clean Energy, promotes energy efficiency programs and the development of clean, renewable sources of energy including solar, wind, geothermal, combined heat and power(CHP), and sustainable biomass. The goal of the CEP is to lower energy costs, reduce demand for electricity, emit fewer pollutants into the air and create jobs. Through its programs, the CEP offers education, outreach and financial incentives to residential, commercial businesses and industry, schools and governmental customers. For more information, please visit www.njcleanenergy.com.
Energy Master Plan (EMP)
Governor Murphy released the updated Energy Master Plan on January 27, 2020. This document will serve as the guiding document for policymakers. The Division of Clean Energy is responsible for the coordination of the EMP. For more information, and to view the 2019 Energy Master Plan, please visit www.nj.gov/emp.
---
Questions? Contact Us
The Rutgers University Office of Continuing Professional Education is facilitating logistics for this program. Please feel free to contact us with any questions.