Main Content
Featured Corporate Trainers
The trainers featured below represent just a few of the dozens of instructors we work with to provide customized employee training and development to professionals in a wide range of industries. Video previews of each trainer are available so you can experience their unique teaching styles and effective methods of engaging with students!
If you are interested bringing in a particular instructor to your organization, request a free consultation online or call us at (848) 932-7701 to get started. We would be thrilled to hear from you!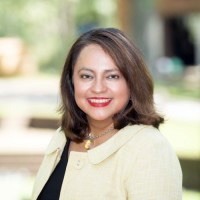 Maribel Aleman is a Professional Certified Coach with unwavering integrity, transparency, and commitment to honest dialogue.
Watch a video preview of Maribel teaching a Leadership Agility course!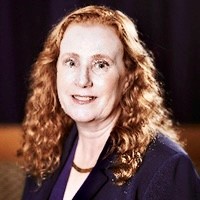 Eveline is a certified Society of Human Resources Management (SHRM-SCP) professional with experience in an array of HR functions.
Watch a video preview of Eveline teaching an Employee Engagement course!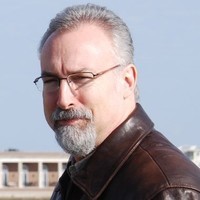 Mitch is a student-centered educator committed to forming an engaging, interactive classroom environment through open communication.
Watch a video preview of Mitch teaching a Communication Skills course!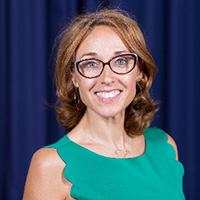 Cristina is a certified human resources consultant, coach, trainer, and an executive with over 20 years of experience managing operations, change, and HR implementations in various organizations, from startups to Fortune 100 in the US and Europe.
Watch video previews of Cristina teaching a Conflict Resolution course and a Problem Solving course!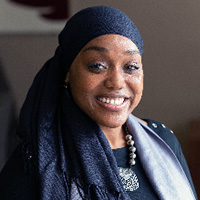 Baseemah is a senior Human Resources Generalist and a certified Development Dimensions International (DDI) Learning Systems Facilitator, DiSC Communication Styles, and Myers-Briggs Type Indicator (MBTI) practitioner.
Watch a video preview of Baseemah teaching an Unconscious Bias course!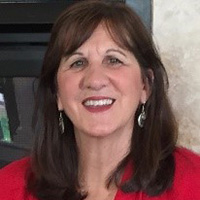 Marian is an experienced Learning and Development professional who applies her passion for igniting other's success to stimulating the growth of organizations and individuals.
Watch a video preview of Marian teaching a Focused Sales Strategies course!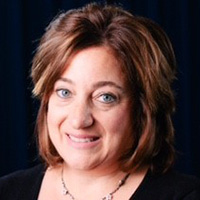 Francine has presented staff development courses throughout New Jersey on various topics, such as Effective Communication, Giving and Receiving Feedback, Time Management, and Conflict Resolution.
Watch video previews of Francine teaching a Customer Service Skills course, a De-escalating Workplace Conflict course, and a Respect in the Workplace course!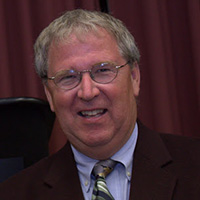 A lifelong educator, Ned is the former Director of the Office of Continuing Professional Education (OCPE) at Rutgers University's New Jersey Agricultural Experiment Station. He teaches a number of engaging, customized courses on topics related to management, organizational leadership, credibility, trust, and more.
Watch a video preview of Ned teaching a course on Building Trust in the Workplace!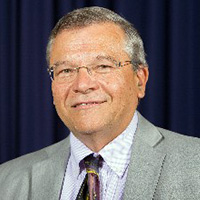 Bill is an organizational development and training professional versed in facilitation, presentation, and instructional design skills. He has delivered workshops covering a variety of topics to professionals in various businesses and industries.
Watch video previews of Bill teaching a Business Writing and Email Etiquette course and a course on Partnering with Your Boss!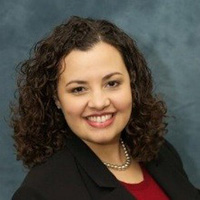 Susan is an articulate and confident speaker who is comfortable presenting to small and large groups, from entry level to corporate executive. She has 13+ years of experience working in multiple HR functions.
Watch video previews of Susan teaching an Effective Time Management course and a course on Succession Planning through Effective Mentoring.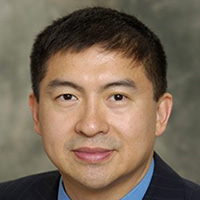 Dr. Wu has more than 20 years of experience in management consulting and has worked with leaders across many industries. He is certified in Portfolio (PfMP)®, Program (PgMP)®, Project Management (PMP)®, and Risk Management (PMI-RMP)®.
Watch a video preview of Dr. Wu teaching a course on Understanding Agile Project Management!
---
Video Testimonials: Clients Share Their Feedback on Our Expert Corporate Trainers
Listen to past training participants describe their high level of satisfaction with Rutgers instructors and the positive benefits they experienced as a result of offering customized training to their teams.
Trenace Watkins
Talent & Organizational Development Coordinator
Bancroft
Nicole Nielsen
VP, Human Resources Director
Two River Community Bank
Aaron Phinisee
Director of Organizational Development
Marlin Business Services Corp.
---
Benefits of Bringing Rutgers Expert Trainers to Your Team
Our corporate trainers have years of experience teaching and are experts in their fields. By bringing them to provide on-site training to your staff, your organization will benefit in multiple ways:
Team members receive needed skills and certification training.
Employees gain access to training in relevant topics.
Programs are tailored to organizational training needs.
Trainings are interactive and engaging.
Our trainers consistently receive high marks from staff, managers, and HR professionals.
Clients note measurable improvements in employee engagement, collaboration, and growth, often returning for additional courses.
Training develops bench strength for current staff, and new team members gain confidence and are able to move up more quickly.
Exceptional customer service is always provided by a friendly, helpful team.
---