Main Content
Planning an in person or virtual staff development day for your team can be a great way to increase your employees' professional competencies and boost engagement.
We have helped numerous organizations in a variety of industries plan and execute highly successful professional development days for their staff.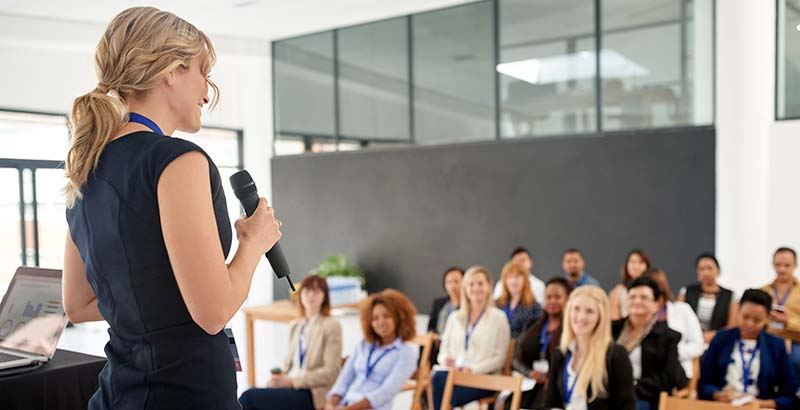 These days have led to positive and productive outcomes for both individual team members and entire organizations.
Are you just beginning to think about how to structure a staff development day that will have the maximum beneficial impact for your organization?
Do you just need a bit of assistance finalizing a few key details?
Are you somewhere in between?
We're here to help! We can offer expert speakers for your staff development day.
Drawing upon our expertise in employee development and corporate training, we can work with you to design an event that will achieve programmatic goals while providing an interactive, engaging experience for your team. Let us handle the details, so you can relax and enjoy this opportunity to participate in a learning and team building experience with your employees.
---
Expert Staff Development Day Speakers and Instructors
The most important aspects of any staff development day program are:
Defining and achieving targeted learning outcomes for your staff; and
Getting dynamic, charismatic, and effective presenters to bring the program content to life.
The Rutgers OCPE Workforce Development Unit can help you with both, whether you are planning a virtual or in person event!
We will connect you to our extensive network of high-quality, engaging speakers who will take the time to understand your audience's needs so that they can deliver customized programs that will wow your team.
Are you looking for a keynote speaker to address your entire group and set the tone for the day?
Do you need multiple instructors to teach breakout sessions for various teams within your organization?
Either way, we will find the right speaker for your event and facilitate planning discussions to ensure that the message is delivered on point and in a manner that reflects your organizational needs and culture. Our instructors can customize the length of their presentations to fit your agenda. In addition, they will tailor their presentations based on the audience at your staff development day event.
Take the first step toward finding and booking an instructor from the Rutgers Workforce Development Unit for your upcoming staff training event. You can browse a list of training topics or watch video previews of a few of our engaging corporate trainers in action from the comfort of your desk. However, please be aware that this is just a small sampling of what we can offer!
We would be thrilled to hear from you and look forward to making your staff development day a headache-free success!
---
Let's Get Started! Contact Us Today
To find out how to we can meet your needs when it comes to staff development day programs, please request a free consultation or contact us:
Sharon Gutterman, Senior Program Coordinator
Email: gutterman@njaes.rutgers.edu
Phone: 848-932-7701