Main Content

Wetland Delineation Certificate Program Overview
Meet the demand for qualified wetland delineators! Developers, consultants, preservationists, and regulatory agencies all require skilled professionals who are able to identify the vegetation, soils, and hydrology that define wetlands. Delineators also need to have the practical field training, regulatory background, and other experience to support their findings. The US Army Corps of Engineers does not currently offer a Wetland Delineation Certification, but Rutgers University's nationally-recognized Wetland Delineation Certificate will teach you how to accurately delineate wetlands and provide you with the necessary qualifications.
Benefits of Earning a Rutgers Wetland Delineation Certificate
Combination of online instruction and field training for hands-on knowledge
Opportunity to learn from recognized wetlands experts Ralph Tiner and Mallory Gilbert
Career advancement and new opportunities to provide in-demand services
Professional enrichment
Valuable reference materials
Continuing education credits for a variety of professional licenses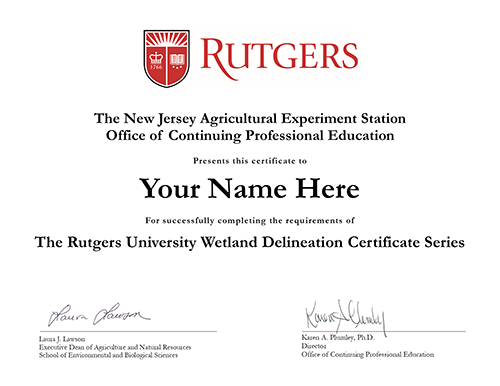 ---
Wetland Delineation Certificate Program Requirements
The Wetland Delineation Certificate is awarded to participants who:
attend and successfully complete assignments for the following three (3) training courses;
complete an online exam with a score of 70% or better.
NOTE: When you enroll in the series, you should complete the Vegetation Identification for Delineating Wetlands (North or South) and Hydric Soils courses prior to the Methodology for Delineating Wetlands course. If you are not familiar with wetlands, hydrology, or vegetation, we strongly recommend that you complete Introduction to Wetland Identification prior to enrolling in the Certificate Series courses.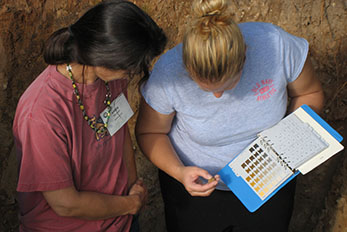 Explore the fundamentals of how hydric soils form, how to identify them, and how to assign appropriate hydric soil indicators in order to determine wetland boundaries.
This course is not currently scheduled. Join our mailing list to be notified when the next offering is available.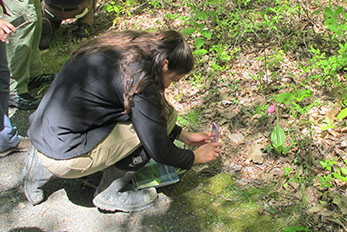 Vegetation Identification for Wetland Delineation
Develop the ability to identify wetland plants and distinguish between upland and wetland plant species, an essential step in the wetland delineation process. You may take either the North OR the South session.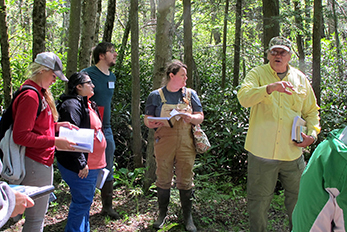 Learn how to recognize key indicators of wetlands (hydrophytic vegetation and other signs of wetland hydrology) and how to use them in combination with hydric soil indicators to follow the delineation methods outlined in the Federal Interagency Wetland Delineation Manual.
This course is not currently scheduled. Join our mailing list to be notified when the next offering is available.
---
Wetland Delineation Certificate Program Instructors
Ralph Tiner, M.S., M.P.A., SWS Fellow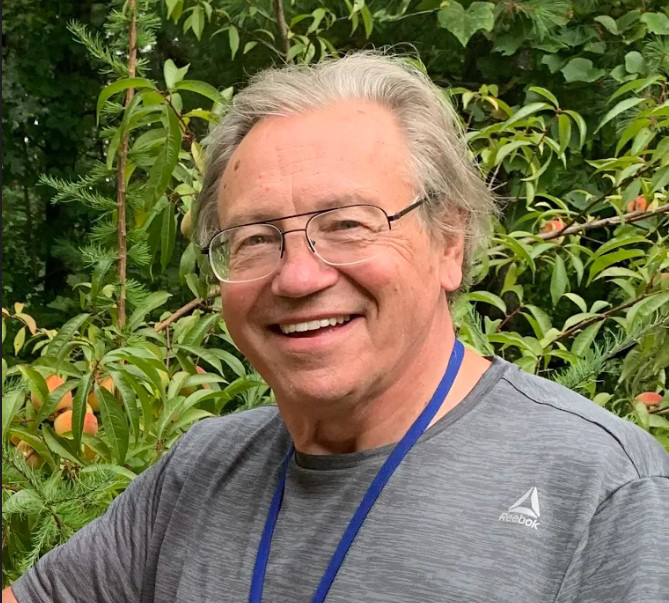 Ralph Tiner has more than 40 years of practical experience in wetland delineation and is a nationally recognized authority in the field. He recently retired from the U.S. Fish & Wildlife Service where he directed wetland mapping in the Northeast United States as part of the U.S. Fish & Wildlife Service's National Wetlands Inventory (NWI). He is a nationally recognized expert on wetland delineation and has been actively involved in improving wetland delineation techniques for decades. In addition, he was compiler and principal author of the Federal Interagency Wetland Delineation Manual, which was published in 1989 and is the standard for identifying and delineating wetlands in New Jersey.
Read More About Ralph Tiner
Ralph has written extensively on the subject of wetlands and is the author of several field guides including: Field Guide to Non-tidal Wetland Identification, Maine Wetlands and Their Boundaries, A Field Guide to Coastal Wetland Plants of the Northeastern United States, and In Search of Swampland, as well as an update of the Wetland Indicators book entitled Wetland Indicators: A Guide to Wetland Formation, Identification, Delineation, Classification, and Mapping. His most recent books are: Tidal Wetlands Primer: An Introduction to Their Ecology, Natural History, Status, and Conservation and Remote Sensing of Wetlands: Applications and Advances (for which he is senior editor and authored several chapters).
In addition to writing about wetlands, he has been teaching wetland identification and delineation courses through the Rutgers Office of Continuing Professional Education Office since the mid-1980s.
Mallory N. Gilbert, CPSS; PWS, Emeritus; CPESC, Retired; LtCol USAF, Retired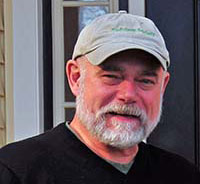 Mal has been a private consultant since 1986 and has more than forty-years of professional experience in plant sciences, natural resources management, and wetland and soil sciences. He holds a Bachelor of Science degree in Forestry and Forestry Facilities Design (1972) and a Master of Science degree in Agronomy/Soil Physics (1975), both from the University of Connecticut. Mal has authored numerous environmental reports, publications, and regulations for a variety of state, federal, and private organizations. In addition, he has worked as a contributing scientist contractor for the former U.S. Army Corps of Engineers Waterways Experiment Station (WES) in Vicksburg, Mississippi and the U.S. Department of Interior Fish and Wildlife Service.
Read More About Mal Gilbert
Mal has edited and published The Land Judging Guide for Vermont (third and fourth editions), has authored portions of the U.S. Army Corps of Engineers, Environmental Laboratory Engineer Research and Development Center, Wetlands Research Program: Wetlands Engineering Handbook (ERDC/EL TR-WRP-RE-2), is a contributing author and editor of Wetland Mitigation: Planning Hydrology, Vegetation and Soils for Constructed Wetlands by Gary J. Pierce, and has also served on the peer review panel for the "Regional Supplement to the Corps of Engineers Wetlands Delineation Manual: Northcentral and Northeast Regions."
Mal completed his tenure as an appointed Board Member of the Society of Wetland Scientists (SWS), International in 2017, having served three-years as the SWS Awards Committee Chair. He has also served as an Executive Board Member of the Society of Wetland Scientists Professional Certification Program (SWSPCP), as SWSPCP President Elect (2007-2008), President (2008-2009), Immediate Past President (2009-2010), and as Ethics Committee Chair for the SWSPCP (2011-2016). He continues to serve the SWSPCP as a Member of the Professional Certification Renewal Committee. In 2019, Mal was honored with the SWSPCP's R. Harold Jones Lifetime Achievement Award in recognition of his achievements as a professional wetland scientist.
---
Student Reviews
The entire program was beneficial for me. It touched upon all my questions.
– Brad Griffen, Environmental Scientist/Biologist
I want to thank your office for actually offering these continuing education courses; they truly are one of a kind in the area, well worth the time and resources it takes to attend. The professors are definitive experts in their related fields and are extremely enlightening. I look forward to taking additional courses in the future.
– Nicholas Ginther, Landscape Designer, DW Smith Associates, LLC
Best courses I have ever taken. Instructors know what they are doing, know how to teach it, and have excellent sense of humor.
– Past Participant
---
Who Should Attend the Wetland Delineation Certificate Program?
This program is recommended for professionals who want to master the three critical components of identifying wetland areas: evidence of wetland hydrology, a predominance of hydrophytic vegetation, and presence of hydric soils. Individuals from a range of professional backgrounds have completed this certificate in the past, including:
Biologists
Ecologists
Environmental Consultants
Environmental Project Managers
Environmental Scientists
Geologists
Landscape Designers
Planners
Soil Scientists
Water Resources Engineers
---
Program Questions? We're Here to Help!
If you have any questions about the Wetland Delineation Certificate, please don't hesitate to reach out to us.