Main Content

Course Status Notice – Not Scheduled
We do not have an offering of this course scheduled at this time. Please join our email list to be notified when the next offering is scheduled!
Jump to: Overview | Instructor | Reviews | CE Credits | Contact Us | Related Courses | Join Email List
---
Register Now
Pay with Credit Card:
Pay with Check, PO, or Money Order:
---
Course Details
Course Name: Hydric Soils
Course Code: EH0301WA24
Date of Most Recent Offering: September 11, 13, & 15, 2023
Date: September 11, 13, & 15, 2023 UPDATE DATES/TIMESFOR NEXT OFFERING
Time: 9:00 am – 3:00 pm EDT (Log-in time: 8:30 am EDT)
Location: Online
Format: Live, instructor-led
Registration Fee: $775 per person UPDATE FEES FOR NEXT OFFERING
Early Bird Discount Fee: $725 per person (expires August 21, 2023)
Wetland Certificate Series Discount Fee: $695 per person (must also register for Methodology for Delineating Wetlands and Vegetation Identification South or Vegetation Identification North)

Registration closes: September 8, 2023 UPDATE FOR NEXT OFFERING
Paying with a check, money order, or purchase order?
Payments should be made out to: Rutgers, The State University of New Jersey
Checks and money orders should be mailed to: Office of Continuing Professional Education, Attn: Registration Dept., 102 Ryders Ln, New Brunswick, NJ 08901-8519
Purchase Orders can be mailed to the address above or electronically sent to registration@njaes.rutgers.edu.
---
Course Overview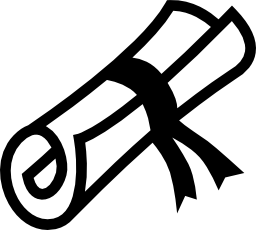 This class is part of the Wetland Delineation Certificate Program.
Wetland landscapes are characterized and classified by confirmation of the presence of three critical components: evidence of wetland hydrology, a predominance of hydrophytic vegetation, and presence of hydric soils. Typically, hydric soils are found in contemporary wetland ecosystems. Repeated periods of long duration saturation and anaerobic conditions have promoted development of morphological characteristics that distinguish them from soils found in better drained and more terrestrial landscape positions. Therefore, the presence of hydric soils is one of the primary parameters that must be documented in the identification of wetland areas and is a critical component needed to define and delineate wetland boundaries. The ability to identify hydric soils and assign one or more of the National Technical Committee for Hydric Soils "Field Indicators of Hydric Soils in the United States" is an essential step in the wetland delineation process.
Through instructor-led online lectures and a virtual field exercise, you will learn the fundamentals of how hydric soils form and how to describe layers encountered in a hydric soil vertical cross section (profile). You will be trained on how to distinguish the nuances of soil color, redoximorphic features, and field estimates of soil texture. You will also be instructed on how to complete the minimum data entries needed to complete a generic wetland delineation data form and, based on the soil description, how to assign appropriate hydric soil indicators.
NOTE: If you are planning to earn the Wetland Delineation Certificate, we require that you complete the Vegetation Identification for Delineating Wetlands: North or South and Hydric Soils courses prior to attending Methodology for Delineating Wetlands.
Course Objectives
To provide students with an understanding of how hydric soils are formed and how to field identify soil morphologies most often associated with wetland soils, including many of the terms and descriptors unique to soil science.
To ensure students are informed and instructed on how to complete the "Soils Section" of a typical wetland delineation data form. And, based on the soil description they present in the data form…
To ensure students are trained on how to select one or more of the "Field Indicators of Hydric Soils in the United States" that apply to the description they have prepared… or, alternatively, they can dismiss the described soil as being non-hydric.
To ensure that this training allows the student to present both hydric and non-hydric soil descriptions that, in combination with vegetation data and presence/absence of wetland hydrology indicators, will allow them to field flag a defensible apparent wetland boundary.
Who Should Attend?
This course is designed for anyone who wants to gain experience for field identification and documentation of hydric soils, including:
Biologists
Conservationists
Ecologists
Engineers
Environmental Analysts, Scientists, and Consultants
Landscape Architects and Landscape Designers
Land Surveyors
Natural Resources Specialists
Park Naturalists
Planners
Project Managers
Registered Environmental Health Specialists (REHS)
Wetlands Specialists and Wetland Scientists
Wildlife Field Technicians
Recommended Reference Materials
There are two references that are strongly recommended for students in this course:
The Munsell Color Charts developed specifically for soils related work: Gretag/Macbeth. 2000. Munsell® color. New Windsor, NY.

An equivalent alternative that includes the same colors presented in the Munsell Color Charts is "The Globe Soil Color Book," which is considerably less expensive. However, those persons who intend to engage in delineations that may be subject to litigation are encouraged to use the original Munsell Color Charts for that work. This caution is offered primarily because the Gretag/Macbeth. 2000. Munsell® color charts are referenced specifically in protocols established by the U.S. Army Corps of Engineers in their Regional Supplements to the Corps of Engineers Wetland Delineation Manual, which provide technical guidance and procedures for identifying and delineating wetlands that may be subject to regulatory jurisdiction under Section 404 of the Clean Water Act or Section 10 of the Rivers and Harbors Act. Further, Munsell Color Charts are also specified in the original Corps of Engineers Wetland Delineation Manual Technical Report Y-87-1 January 1987.

"Field Indicators of Hydric Soils in the United States – A Guide for Identifying and Delineating Hydric Soils, Version 8.2, 2018" or the most recent version currently available.

This guide will be provided as a PDF as part of course enrollment.
---
Meet Your Instructor
Mallory N. Gilbert, CPSS; PWS, Emeritus; CPESC, Retired; LtCol USAF, Retired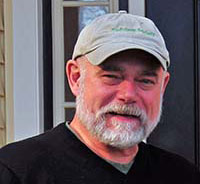 Mal has been a private consultant since 1986 and has more than forty-years of professional experience in plant sciences, natural resources management, and wetland and soil sciences. He holds a Bachelor of Science degree in Forestry and Forestry Facilities Design (1972) and a Master of Science degree in Agronomy/Soil Physics (1975), both from the University of Connecticut. Mal has authored numerous environmental reports, publications, and regulations for a variety of state, federal, and private organizations. In addition, he has worked as a contributing scientist contractor for the former U.S. Army Corps of Engineers Waterways Experiment Station (WES) in Vicksburg, Mississippi and the U.S. Department of Interior Fish and Wildlife Service.
Read More About Mal Gilbert
Mal has edited and published The Land Judging Guide for Vermont (third and fourth editions), has authored portions of the U.S. Army Corps of Engineers, Environmental Laboratory Engineer Research and Development Center, Wetlands Research Program: Wetlands Engineering Handbook (ERDC/EL TR-WRP-RE-2), is a contributing author and editor of Wetland Mitigation: Planning Hydrology, Vegetation and Soils for Constructed Wetlands by Gary J. Pierce, and has also served on the peer review panel for the "Regional Supplement to the Corps of Engineers Wetlands Delineation Manual: Northcentral and Northeast Regions."
Mal completed his tenure as an appointed Board Member of the Society of Wetland Scientists (SWS), International in 2017, having served three-years as the SWS Awards Committee Chair. He has also served as an Executive Board Member of the Society of Wetland Scientists Professional Certification Program (SWSPCP), as SWSPCP President Elect (2007-2008), President (2008-2009), Immediate Past President (2009-2010), and as Ethics Committee Chair for the SWSPCP (2011-2016). He continues to serve the SWSPCP as a Member of the Professional Certification Renewal Committee. In 2019, Mal was honored with the SWSPCP's R. Harold Jones Lifetime Achievement Award in recognition of his achievements as a professional wetland scientist.
---
Student Reviews
"I loved this course; [it] was full of great information! Mal is amazing and has so much information and knowledge to give!"
– Brionna Schostkewitz, NV5
Environmental Scientist and Ecologist
Most useful aspect of the course: "Tips and tricks on interpreting observations that don't adhere to definitions."
– Emily Simons, Salem County Health Department
Senior REHS
"Very good class. Very interesting material that was presented in an action-packed online class. Mal was a great instructor that brought humor and a lot of real world experience to the online class."
– Mark Hood, Connecticut Department of Transportation
Transportation Planner
---
Continuing Education Credits
The most recent offering of Hydric Soils was approved for 1.5 Rutgers CEUs (15 contact hours) as well as the following credits from professional organizations. We will reapply for similar credits the next time the course runs, but we cannot guarantee credit approval for future offerings.
New Jersey
NJ Certified Public Works Managers (CPWM): 5 Technical, 2 Government, 1 Management Contact Hours
NJ Health Officers and Registered Environmental Health Specialists (HO/REHS): Rutgers University, NJAES, Office of Continuing Professional Education has been approved by the New Jersey Department of Health as a provider of NJ Public Health Continuing Education Contact Hours (CEs). Participants who complete this education program will be awarded 12.0 NJ Public Health Continuing Education Contact Hours (CEs).
NJ Professional Engineers: 12 Continuing Professional Competency (CPC) credits (Note: This class may not fulfill the land surveyors continuing education requirements for NJ)
New York
NY Professional Engineers: 15 PDHs (Note: This class may not fulfill the land surveyors continuing education requirements for NYS)
National
Society of American Foresters: Pending
Society of Wetland Scientists Professional Certification Program (SWSPCP):  1 equivalent semester hour
---
Course Requirements and Policies
Technology Requirements
This online course will be delivered via the Rutgers Canvas learning management system. After you register, you will receive an email from "Rutgers University Canvas" prompting you to click a link to finish setting up your Canvas account. If you do not see this message in your inbox, please check your junk/spam folder.
Equipment you will need to access this training:
Laptop or desktop computers with webcam are required for this class.
Speakers and microphone are not necessary as a call-in option is available.
Email Requirement
A unique email address is required for each registrant to register and access our courses.
If this is your first time registering with us, please provide your own unique email address when registering; do not provide an email address that you share with co-workers.
If you have previously taken classes with us and have used an email address that you share with your co-workers or supervisor, your account must be updated with a unique email address. To do this, please send an email to us at registration@njaes.rutgers.edu stating that your email address needs to be changed and include:

Your full name
The shared email address that needs to be changed
Your unique email address
A phone number where you can be reached if we have any questions
Photo ID Requirement
Each registrant will be asked provide a photo of him/herself holding their government-issued photo ID. This is required by credit boards so that you may receive credits for participating in this online course.
You will receive a reminder email prior to the start of the class with further instructions. Wait to receive these instructions before you attempt to upload your ID.
The photo must be clear enough that we can read your name and verify that the person pictured on the ID is in fact the person holding it.
After an OCPE staff member reviews the picture and verifies your identity, you will have access to participate in the course when it begins.
Cancellations and Substitutions
A $100 cancellation fee applies for this course. Substitutions are permitted. View our cancellation policy.
---
Program Questions? We're Here to Help!
If you have any questions about Hydric Soils, please don't hesitate to reach out to us.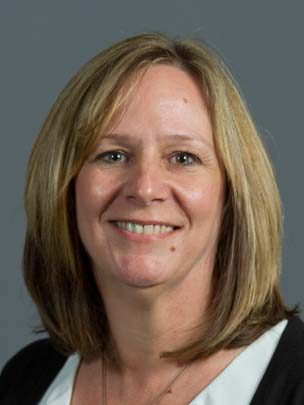 Program Coordinator: Suzanne Hills
848-932-7234
suzanne.hills@rutgers.edu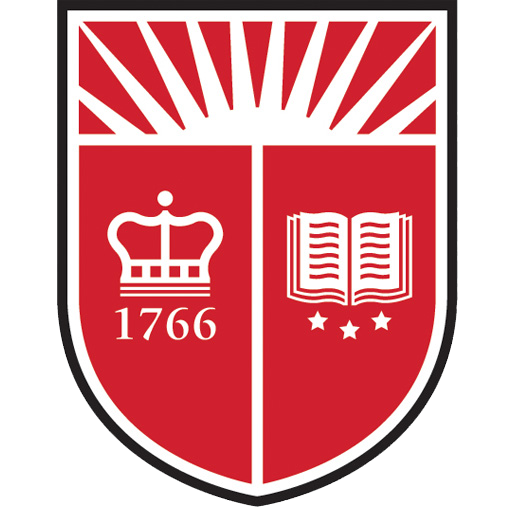 Administrative Assistant: Amy Smith
848-932-7764
amy.smith70@rutgers.edu
For registration assistance, please contact our Registration Department at 848-932-9271, option 2 or email registration@njaes.rutgers.edu.
---