Main Content

Course Status Notice – Not Scheduled
We do not have an offering of this course scheduled at this time. Please join our email list to be notified when the next offering is scheduled!
Jump to: Overview | Instructor | Reviews | CE Credits | Contact Us | Related Courses | Join Email List
---
Register Now
Pay with Credit Card:
Pay with Check, PO, or Money Order:
---
Course Details
Course Name: The Science and Practical Aspects of In situ Technologies
Course Code: EN0510WA22
Date of Most Recent Offering: December 14 & 15, 2021
Date: December 14 & 15, 2021
Time: 9:00 am – 12:00 pm EST (Log-in time: 8:30 am)
Location: Online
Format: Live, instructor-led
Registration Fee: TBD
Multi Person Discount Fee: TBD (Save when you sign up with a colleague!)

Registration Closes: TBD
Paying with a check, money order, or purchase order?
Payments should be made out to: Rutgers, The State University of New Jersey
Checks and money orders should be mailed to: Office of Continuing Professional Education, Attn: Registration Dept., 102 Ryders Ln, New Brunswick, NJ 08901-8519
Purchase Orders can be mailed to the address above or electronically sent to registration@njaes.rutgers.edu.
---
Course Overview
Do you understand your site? Have you addressed contaminant distribution, concentrations, and total mass? What are the physical and chemical properties of the contaminant? What are the characteristics and permeability of the substrate? Do aerobic, anaerobic, or conditions in between prevail?
Given this context, how do you select and implement the most effective in situ technology?
This class will present the science and practical aspects of bioremediation, chemical oxidation, thermal treatment (ERH, TCH, SEE), and zero valent iron (along with other reducing technologies).
Featured Topics
Do's and Don'ts of Injections
Treatment Train Techniques for Combining Technologies
Learner Objectives
Upon completion of this course, attendees will have a framework and technology-specific information to assist in evaluation and selection of remedial alternatives while adhering to current regulatory and industry standards.
Who Should Attend?
This class is well-suited for professionals involved in site investigation, characterization, and remediation; those who want to remain current in the latest innovative technologies; and industry and legal decision makers who need current information to make informed decisions. Past participants have included:
Consultants
Environmental Engineers
Environmental Scientists
Geologists
Laboratory Managers
Licensed Site Remediation Professionals
Project Managers
NOTE: This class was formerly titled "In situ Technologies for Site Remediation."
---
Meet Your Instructors
Faculty Coordinator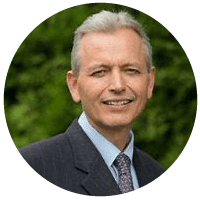 Richard Britton, PG, LSRP, Matrix New World Engineering
As Senior Technical Director, Mr. Britton is responsible for technical leadership, mentoring, and direction on a company-wide basis. He has co-authored several publications describing innovative investigative techniques for bedrock aquifers that result in a more economical and efficient remediation approach. Mr. Britton works with attorneys as an expert on matters of cost allocation, liability, insurance, and remediation and has prepared expert reports for litigation on these issues.
Additional Invited Instructors
Eliot Cooper, Cascade Environmental
Eliot Cooper is the Vice President of Technology and Business Development for Cascade Environmental. Eliot draws on a career that spans more than 30 years in the environmental remediation industry and includes hundreds of projects nationwide. He leads Cascade's in situ remediation solutions team to evaluate available technologies to meet client goals, provide advanced delivery techniques, and ensure high resolution site characterization (HRSC) results in actionable solutions. He specializes in injected remedy delivery, remediation design support, characterization of VOCs, and tackling complex sites by combining multiple remediation technologies.
James Cummings, US EPA – Technology Assessment Branch
Jim Cummings is in the Technology Assessment Branch in the Office of Site Remediation and Technology Innovation at EPA headquarters. He has over 25 years of experience in the development, evaluation and deployment of innovative tools for the characterization and remediation of hazardous waste sites. He provides technical support to federal and state RPMs in cleanup of wood treaters, former Manufactured Gas Plants (MGPs) and chlorinated solvent sites, with a focus on in situ thermal remedies. He co-managed numerous Innovative Technology Demonstration projects under the Superfund Innovative Technology Evaluation (SITE) program. He has chaired sessions and presented at dozens of domestic and international remediation conferences. Recent interests include the use of Combined Remedies to exploit synergies among technologies and accelerate site closure.
Daniel W. Elliott, Ph.D., Geosyntec Consultants
Daniel Elliott is a Senior Consultant and an Environmental Engineer based in New Jersey with more than 20 years of experience focused on environmental management and site remediation. Dan works with leading industrial manufacturers and development interests on the characterization and remediation of properties impacted by chlorinated solvents and other organic compounds in soil and groundwater, and the environmental management requirements of industrial and commercial entities and academic institutions.
Laurie LaPat-Polasko, Ph.D., Matrix New World Engineering
Laurie LaPat-Polasko is the National Director of Remediation for Matrix New World Engineering. She has more than 27 years of experience in groundwater and soil remediation and wastewater treatment. She combines her knowledge of microbiology with a background in civil engineering to implement cost-effective remediation solutions. Dr. LaPat-Polasko isolated the bacterium, Pseudomonas LP, which biodegrades methylene chloride. In addition, she has evaluated pathogens in groundwater, surface water, drinking water, and soil and has developed approaches to mitigate their impact. She has taught graduate courses in water and soil remediation at Arizona State University. She received the 2018 Gold Medal Stevie Award for Woman of the Year in Technology.
David Robinson, LSRP, Synergy Environmental, Inc.
Mr. Robinson has over 25 years of experience in the environmental industry including Site Remediation, Program Management, Personnel Management, Business Development and technical expertise. Mr. Robinson is an analytical chemist with experience in environmental analyses, analytical development and quality control. He is a recognized expert in the use of innovative and sustainable technologies for site remediation.
Matthew Scott has been with the Department of Environmental Protection in the Bureau of Field Operations – Southern Section for 3 years. Prior to joining the NJDEP, Matthew worked at an environmental remediation company specializing in situ technologies and environmental consulting. Matthew is a member of the Field Sampling Procedures Manual (FSPM) Committee. He has managed numerous sites while in the private consulting field as well as with the NJDEP where Discharge to Ground Water Permit-by-Rule (DGW-PBR) Authorization Letters have been issued. He has audited contractors in the field, reviewed all associated performance monitoring data, compliance reports, and issued final approval documents.
Maria Van de Zilver, NJDEP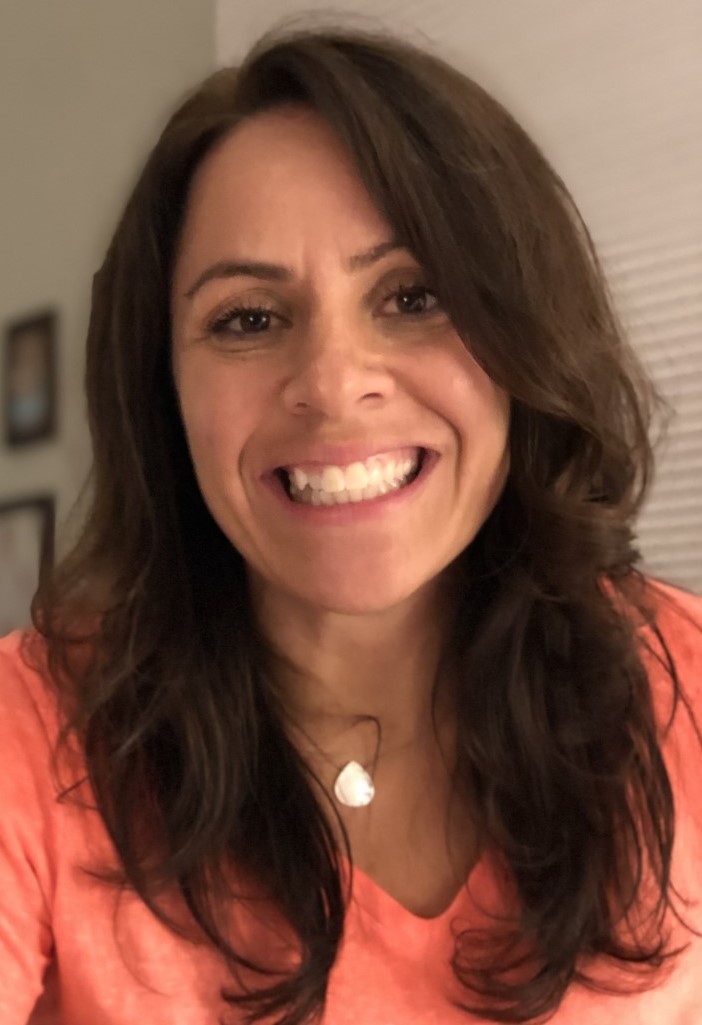 Maria Van de Zilver has been with the Department of Environmental Protection in the Bureau of Field Operations – Southern Section for over 15 years. Maria served as the Co-Chair of the In Situ Remediation: Design Considerations and Performance Monitoring Technical Guidance Committee. She has managed hundreds of sites where Discharge to Ground Water Permit-by-Rule (DGW-PBR) Authorization Letters have been issued, approved Remedial Action Workplans for DGW/PBR requests, audited contractors in the field, reviewed all associated performance monitoring data, compliance reports, and issued final approval documents.
---
Student Reviews
"I appreciate the usefulness of having the regulatory personnel attend and present in these classes."
– Jonathan Lisko
Lisko Environmental, LLC
"Enjoyed all the case studies, good to see actual real world implementation."
– Past Participant
"Very good balance of complex and practical aspects of in-situ selection methodology."
– Past Participant
---
Continuing Education Credits
The most recent offering of The Science and Practical Aspects of In situ Technologies was approved for the following credits from professional organizations. We will reapply for similar credits the next time the course runs, but we cannot guarantee credit approval for future offerings.
New Jersey
NJ Certified Public Works Managers (CPWM): 6 Technical Contact Hours
NJ Continuing Legal Education: 6.0 CLEs
NJ Drinking Water and Wastewater Operators: 6 TCHs (Approval #01-120701-30)
NJ Health Officers and Registered Environmental Health Specialists (HO/REHS): Rutgers University, NJAES, Office of Continuing Professional Education has been approved by the New Jersey Department of Health as a provider of NJ Public Health Continuing Education Contact Hours (CEs). Participants who complete this education program will be awarded 6.0 NJ Public Health Continuing Education Contact Hours (CEs).
NJ Licensed Site Remediation Professionals (LSRP): 6 Technical CECs
NJ Professional Engineers: 6 Continuing Professional Competency (CPC) Credits
New York
NY Professional Engineers: 6 PDHs (NOTE: This class may not be used to fulfill the land surveyors continuing education requirement in NYS.)
---
Course Requirements and Policies
Technology Requirements
This online course will be delivered via Zoom. Registrants will receive more information as we move closer to the course date. On June 13, 2022, they will receive an email with a link to access the course.
Please log into class at 8:00AM (30 minutes before start time) for a brief overview of the online format. The course will start promptly at 8:30AM.
Equipment you will need to access this training:
Laptop or desktop computers are required for this class.
Speakers and microphone are not necessary as a call-in option is available.
Email Requirement
A unique email address is required for each registrant to register and access our courses.
If this is your first time registering with us, please provide your own unique email address when registering; do not provide an email address that you share with co-workers.
If you have previously taken classes with us and have used an email address that you share with your co-workers or supervisor, your account must be updated with a unique email address. To do this, please send an email to us at registration@njaes.rutgers.edu stating that your email address needs to be changed and include:

Your full name
The shared email address that needs to be changed
Your unique email address
A phone number where you can be reached if we have any questions
Photo ID Requirement
Each registrant will be asked provide a photo of him/herself holding their government-issued photo ID. This is required by credit boards so that you may receive credits for participating in this online course.
You will receive a reminder email prior to the start of the class with further instructions. Wait to receive these instructions before you attempt to upload your ID.
The photo must be clear enough that we can read your name and verify that the person pictured on the ID is in fact the person holding it.
After an OCPE staff member reviews the picture and verifies your identity, you will have access to participate in the course when it begins.
Cancellations and Substitutions
A $100 cancellation fee applies for this course. Substitutions are permitted. View our cancellation policy.
---
Program Questions? We're Here to Help!
If you have any questions about The Science and Practical Aspects of In situ Technologies, please don't hesitate to reach out to us.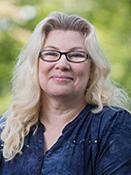 Program Coordinator: Pamela Springard-Mayer
848-932-7463
pspring@rutgers.edu
For registration assistance, please contact our Registration Department at 848-932-9271, option 2 or email registration@njaes.rutgers.edu.
---