Main Content

Attend Free Online Info Session to Learn About This Program!
Date: December 7, 2023 | Time: 12:00pm-1:00pm EST
Location: Online – Zoom | Register: Click here to RSVP and hold your spot
Get all your questions answered at our free online info session. Can't attend? Register anyway and we'll send you a link of the session recording after it's held!
Jump to: Overview |Meet Our Students | Topics | Instructors | 5 Reasons to Attend | Policies | Contact Us
---
Grape and Wine Science Certificate Program Overview
This program will provide foundational knowledge in three major areas of grape and wine science – grape growing, wine making, and business operations – following the path of grapes from the field to the winery to the glass. Students will gain competency in all three areas to prepare them for positions in the industry. The program will feature 4 weeks of classroom instruction, complemented by hands-on workshops. Then students will complete a 4-week winery internship where they can put their new knowledge and skills into practice.
Program Details
4-Week Classroom Session
Dates: July 22 – August 16, 2024
Time: Monday – Friday, 9:00 am – 4:15 pm (Check-in time: 8:30 am)
Location: New Jersey Institute for Food, Nutrition & Health (IFNH), 61 Dudley Rd, New Brunswick, NJ 08901 (Directions & Map)
4-Week Winery Internship
After the classroom session concludes, you will have the opportunity to complete a 4-week paid internship at a local winery. You may complete your internship by working at the winery where you are currently employed, or we can assist you in locating an internship position. Part-time internships (for the equivalent hours) can be arranged for those who cannot fulfill a full-time internship.
Program Fees
Application Fee: $50 (non-refundable)
Registration Fee: $4,495 per person
Early Bird Discount: $3,995 per person (save $500 – expires June 22, 2024!)
Who Should Apply?
You must be 21 years old or older to participate in this program. Strong candidates will have completed at least one college course in basic biology or one in basic chemistry. Those who lack formal scientific training but have current or recent work experience in the vineyard/winery industry are strongly encouraged to apply. Apply now!
Degree Credit for Rutgers Students
There are exciting opportunities for Rutgers students who have successfully completed the Grape and Wine Science Certificate Program to obtain Rutgers academic credits that can be applied towards their degree requirements. Learn more here!
---
Meet Our Students
Annaliese DiVito, Grape and Wine Class of 2022
Rutgers SEBS '23

,

,

"The program was a lot of fun. I only knew the basic fermentation process beforehand so I felt a little in over my head at first. But as the weeks went on, I got a better grasp of the science that goes into the winemaking process and I realized how critically important it is to learn it. I liked that climate change wasn't overlooked, and it was cool to learn about new technologies to improve sustainability. I was also excited to find out that if I decide to go into this field, I can still work in a lab setting. I would definitely recommend this program to other students!"

About Annaliese: After taking a required applied microbiology class where she learned about food science and wine and beer making, Annaliese's interest in this non-clinical topic was sparked. The Grape and Wine Science Certificate Program not only gave her the opportunity to further her knowledge in wine making and alternative science-based career options, it enabled her to fulfill her major's internship requirement at the same time. She is a member of the Rutgers University School of Environmental and Biological Science's 2023 graduating class.
Kristin Reali, Grape and Wine Class of 2022
Reali Family Vineyard

,

,

"It's a big investment to get into the winery industry so you want to be sure you are doing it methodically and thoughtfully. This class has helped grow my knowledge and validate that we are on the right track. I also feel more empowered and confident about planning our vineyard. And I'm excited about the internship component. I'm a hands-on learner and can't wait to apply this knowledge while it's fresh in my mind.

"This program is a great opportunity to learn a lot in a short period of time. I really appreciated the variety of speakers from both academia and the winery industry sharing their real-life experiences. This is not textbook stuff; to have people actually in it and doing it speaking to you is very valuable. It was absolutely worth the time and money to complete the program. This certificate will provide all of us the ability to go anywhere in the winery industry."

About Kristin: Kristin and her husband are wine enthusiasts who have traveled the world exploring different wine regions. Kristin recently retired from a thirty-three-year career as speech language pathologist in the K-12 school system and her husband will be retiring soon from his executive position in the medical field. They bought a farm in Walla Walla, Washington and started Reali Family Vineyards to fulfill their post-retirement dream of owning and operating a vineyard.
Megan Hernandez, Grape and Wine Class of 2022
Autumn Lake Winery

,

,

"I know the hospitality side of the business, but I don't know that much about the viticulture or winemaking side. My parents started their winery without any formal education. It was a lot of trial and error. Mistakes were made, vines had to be removed, and now because of this class I understand why. I have a newfound appreciation for all the work that went into it. It's really been eye-opening.

"Not only have I gotten general knowledge in the class but also tools and resources that will help me progress further on my own after the program ends. The program also provides the perfect environment to ask questions and learn the tricks of the trade from people who are already doing it and opportunities to network. I would definitely recommend it to anyone starting out in the industry!"

About Megan: Megan was pursuing a career in criminal justice when life took a turn. She is now the Tasting Room Manager and handles marketing and social media for Autumn Lake Winery, which is owned by her parents. Mom to five-year-old Finn, Megan is expanding her knowledge so that she will be prepared to take over winery operations when her parents eventually retire.
Patrick Harney, Grape and Wine Class of 2022
,
"I am thinking about getting into the local wine business and I thought this class would be a great way to pick up skills I didn't have, such as vineyard management and winemaking. It would also give me a chance to meet people in the New Jersey wine industry.
"I knew some things anecdotally but the program provided a very honest and valuable education in the technical aspects of the growing of grapes and the making of wine, including the realities of real-world winemaking when circumstances are not always ideal.
"It felt like we received two years' worth of college instruction compressed into four weeks and yet we never felt rushed. No instructor sacrificed on the main points and the quality of the education. From a dollar and cents point of view, it was a great value."
About Patrick: Patrick recently retired from a more than thirty-year career in wine distribution and importation in the mid-Atlantic region. He is a hobby winemaker and began his career as a professional chef. With an eye toward sustainability, Patrick hopes to take what he has learned in the certificate program along with his professional expertise to help local vineyards and winemakers grow their product lines and brands and raise the reputation of New Jersey and regional wines.
---
Grape and Wine Science Certificate Program Topics
Follow the path of grapes from the field to the winery to the glass! By completing this program, you will gain marketable skills in a wide range of topics related to viticulture, enology, microbiology, sensory science, sales, business development, and more. Details about the specific topics covered in the program can be found below.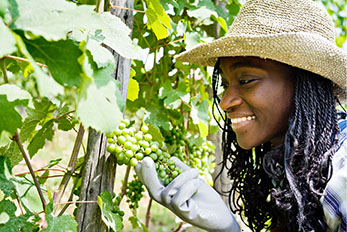 Grape Growing and Vineyard Management
Life cycle of vines and vineyards
Soil and water management and vine nutrition
Vineyard pest management (diseases, insects, weeds, vertebrates)
Vine maintenance – trellising, pruning, overwintering
Grape species and varieties
Grape harvesting and chemistry (e.g., pH, TA, Brix)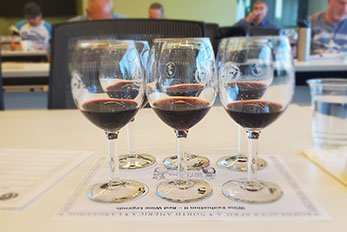 Wine Production and Operations
Processing grapes into wine – crushing, fermentation, and pressing
Microbiological and chemical analysis of wine
Fining, filtration, and bottling
Winery sanitation, recordkeeping, and labeling
Sensory perception of wine; designing tasting trials
Major grape varieties and wine styles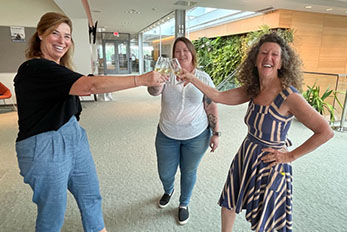 Marketing Wine
Hospitality and tasting room operations
Digital marketing and social media
Wine sales strategies (wine club, curbside, and other outlets)
Business plan development
Tourism and entrepreneurship
---
Grape and Wine Science Certificate Program Instructors
Faculty Coordinators
Beverly J. Tepper, Ph.D., Rutgers University, Department of Food Science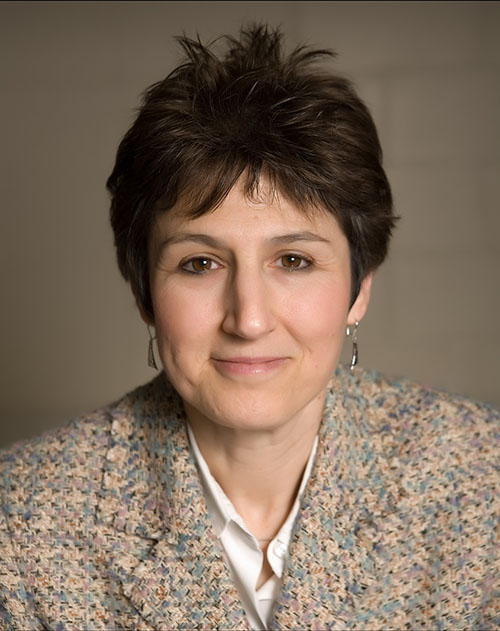 Dr. Tepper is the director of the Rutgers Sensory Evaluation Laboratory and has 33 years of experience as a researcher and educator. She teaches undergraduate and graduate courses in sensory science and nutrition and conducts studies investigating individual differences in sensory perception and their role in consumer food choice. She has received research grants to improve the nutritional value and eating quality of agricultural products from North-East Sustainable Agriculture Research and Education (NE-SARE) and USDA Foundation for Food and Agriculture Research (FFAR). She is a fellow (elected) of the Institute of Food Technologists, and Scientific Editor for the Sensory and Consumer Science Section of the Journal of Food Science. She is a member of the NJ Center for Wine Research and Education and recently obtained Level 2 Certification in Wines from the Wine & Spirit Education Trust (WSET). She is also co-owner of a preserved farm in Allentown NJ that she and her partner are converting to grape production. Currently growing grapes for personal use, the future plan is to establish a commercial wine production facility and a tasting room. She is an associate (vineyard) member of the GSWGA and is an active participant in its activities. As a wine grower and future commercial winery operator, she is uniquely positioned as a bridge between the Rutgers community and NJ winery industry.
Daniel L. Ward, Ph.D, Rutgers University, NJAES RCE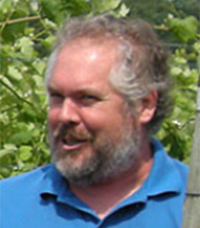 Daniel Ward, PhD is Rutgers/NJAES Extension Specialist in Pomology including viticulture. In this role he provides support to the grape growers in the state directly through educational programming and reactive problem solving. He also communicates through the industry associations, and most importantly, through the Rutgers Cooperative Extension County Agents working with fruit crops. Dr. Ward is the Director of the New Jersey Center for Wine Research and Education which coordinates and supports educational support for the wine grape industry.
Dr. Ward is stationed at Rutgers Agricultural Research and Extension Center in Bridgeton, NJ where he is the Director, and where he conducts applied viticultural research and demonstrations. His research in viticultural has focused on management practices to optimize fruit quality and variety development and evaluation.
Meet the Team
Donna Albano, Ed.D., Stockton University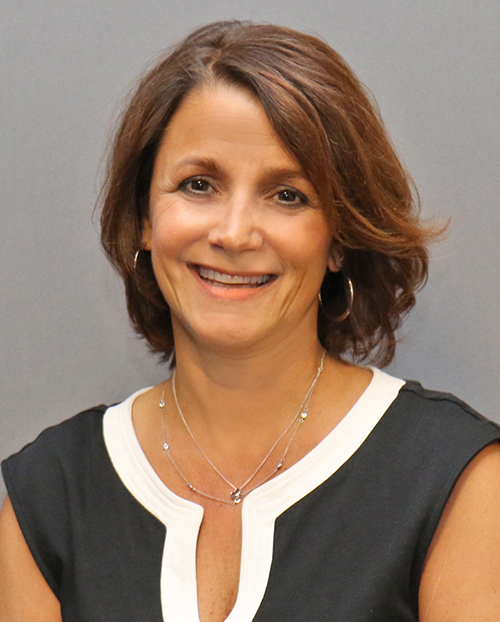 Donna is a Professor in the Hospitality, Tourism & Event Management Studies (HTMS) Program in Stockton University's School of Business. She is responsible for teaching, research, and service at Stockton University, as well as curriculum development, program review, and assessment. Donna teaches courses in hospitality and tourism management including Introduction to the Hospitality & Tourism Management, Hospitality Marketing, Leadership, Career Development, Internship, Wine Fundamentals, Faculty Led Study Aboard Tour, and related areas including the supervision of independent studies, both traditionally and distance education. She is also responsible for teaching in interdisciplinary programs, offers courses in the General Studies curriculum, and is a faculty advisor to over 30 students. Donna's research and professional development activities produce work that advances the knowledge of her students and academia and informs practice in the hospitality & tourism industry.
During her tenure at Stockton, Donna has had many roles and responsibilities outside of the HTMS program including membership on the Foundation Board, the Stockton's Women Leadership Council, the Strategic Planning Steering Committee, Global Engagement Advisory Board, and Scholarship Committee.
Prior to academia, Donna worked in the hospitality industry in hotel & casino operations, food and beverage franchise operations, and country club operations, as well as hospitality industry consulting including quality assurance shopping and writing restaurant reviews.
In 2016, Donna received the Spirit of Hospitality Award by the Casino Reinvestment Development Authority given to an outstanding individual who has made a long-lasting and significant contribution to the Atlantic City region's hospitality and travel industry.
In 2021, Donna was awarded the Stevenson W. Fletcher Achievement Award by the International Council on Hotel, Restaurant, and Institutional Education (ICHRIE). The award recognizes an individual educator or trainer for outstanding achievement in contributing innovative ideas, methods, or programs that have advanced teaching, learning, or practice in the field of hospitality and tourism education.
Thierry E. Besançon, Ph.D., Rutgers University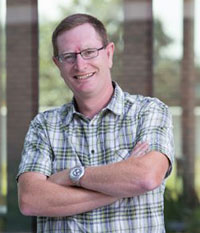 Dr. Thierry Besançon is an Associate Professor and Extension Weed Science Specialist at the P.E. Marucci Center for Blueberry and Cranberry Research. Dr. Besançon received his Ph.D. in Crop Science from North Carolina State University, where he evaluated the benefits and integration of cultural practices and crop allelopathy for improved weed control in grain sorghum. While his primary research at Rutgers is weed control in cranberry and blueberry, he is also responsible for developing sustainable weed management strategies for many different specialty crops including vegetables, tree fruit, and vineyards. Dr. Besançon also investigates integrated weed management tactics, such as the use of cover crops, the development of weed emergence models, or the use of remote sensing and drone technology for early weed detection. Other involvements include research for the IR-4 project, teaching classes at Rutgers University, as well as collaborations with other weed scientists in the eastern United States on the publication of the Mid-Atlantic Field Crop Weed Management guide, the Integrated Weed Management Guide for the Mid-Atlantic Grain Crops as well as the Mid-Atlantic Commercial Vegetable Production Recommendations. He is deeply involved in training and educating growers and extension personnel. Dr. Besançon serves as Membership Chair on the Board of the Northeast Weed Science Society. He has recently published papers in Weed Science, HortScience, Weed Technology, HortTechnology, Plant Health Progress, the Journal of Environmental Quality, and Agronomy Journal.
Lawrence Coia, M.D., Coia Vineyards and Bellview Winery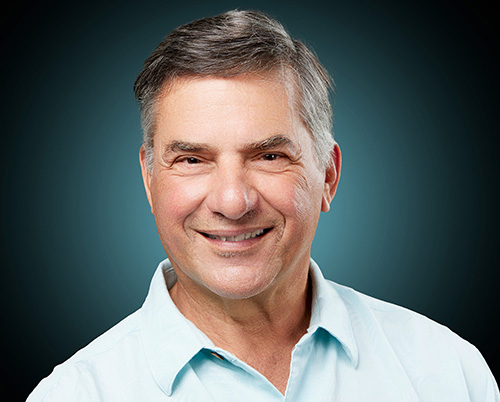 Having established Coia Vineyards in 1975, Lawrence R. Coia has more than 45 years of experience in grape growing. He recently became a co-owner of Bellview Winery. Coia Vineyards is composed of over a dozen wine grape varieties planted for commercial sale on approximately 14 acres. Dr. Coia helped establish the Outer Coastal Plain American Viticultural Area and is a co-founder and inaugural president of the Outer Coastal Plain Vineyard Association. He also helped establish an ongoing relationship with grape growers and researchers in Northeastern Italy, as well as Bordeaux. He has conducted research and trials in viticulture supported by grants from the Wine Industry Council of New Jersey, Sustainable Agriculture Research and Education program, and the NJ and US. Depts. of Agriculture. His publications in viticulture address topics such as climate change, grape growing efficiency, wine blend optimization, and the introduction of new grape varieties and new wine blends. He is co-author of the book Wine Grape Varieties for New Jersey. He serves on the board of the Wine Industry Council of New Jersey and is a member of the American Association of Wine Economists. He is a retired radiation oncologist, Fellow of the American Society of Radiation Oncology and holds degrees in physics as well.
Audrey Cross, Ph.D., MPH, J.D., Villa Milagro Vineyard
Dr. Audrey Cross is a renowned nutritionist and lawyer who has served as food & nutrition policy advisor to the California State Senate, US Senate, and Carter Administration. She was faculty at Columbia University School of Medicine while simultaneously enjoying a national career on television where she was a regular on the Today Show, CBS This Morning, The Learning Channel, and host of her own show on America's Health Network. She is a multi-published academic and has written numerous nutrition books for the public. She holds a PhD in nutrition and public policy from the University of California Berkeley and a law degree from University of California Hastings College of Law. A farmer's daughter from California's verdant Central Valley, creating a vineyard and winery where farming and food come together is what she was meant to do. She is passionate about food, health, and the good life.
Julianne Donnini, J.D., Auburn Road Vineyards
Julianne Donnini is co-owner and winemaker at Auburn Road Vineyards. Her winemaking career began in a nontraditional way – with a degree in literature from St. Joseph's University and a law degree from Villanova Law School. She practiced law for ten years in Philadelphia specializing in commercial litigation – both living and working in the city. A long way from life in the city, Julianne is now the mother of sons in college, an entrepreneur, and a self-taught winemaker with a passion for creating the high-quality wine which is the centerpiece of the agri-tourism experience at Auburn Road. Hers is an old world style – small batch fermentation, gentle use of oak, and a keen sense of balance as a frame to present the beauty of the fruit.
Denise Gardner, M.S., DG Winemaking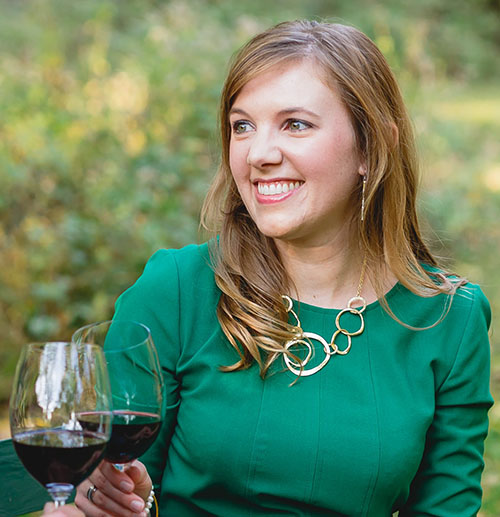 Denise Gardner is a Wine Consultant and Founder of DG Winemaking. She has been integrated in the grape and wine industries for 20 years with a background in wine production improvement, sensory evaluation, and research. Having worked in both industry and academia, as well as completing two industry accreditations (the Certified Specialist of Wine, CSW, from the Society of Wine Educators and the Level 3 certification from the Wine and Spirit Education Trust, WSET), Denise provides a unique perspective and experience few hold in the wine industry.
DG Winemaking delivers focused consulting and educational services that improve wine production efficiency, quality, and marketability for wineries of all sizes. By assisting wineries with fermentation and production plans to optimize quality from grapes to package, providing effective wine processing decisions, assisting with compliance, and creating wines with intention to enhance quality, Denise's clients have improved recognition among peers, competitions, consumers, and wine reviewers. Denise can work on wines of all styles, including formula wines that may require unique crafting for shelf stability. DG Winemaking is a one-of-a-kind consulting program that is crafted to offer convenience, accessibility, and practicality to wineries. These consulting services address common winemaker needs and connect people to build community within a vast, growing industry.
Hemant Gohil, Ph.D., Rutgers University, NJAES RCE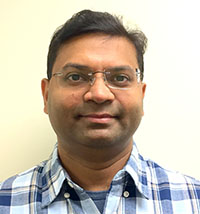 Dr. Gohil joined Rutgers in 2015 as a wine grape and fruit Agent with Rutgers Cooperative Extension. He has worked with wine grapes in California's Central Valley and Eastern Washington State, a region known for its premium quality wine. His graduate training is in the area of applied whole-plant physiology with an emphasis on the role of environmental factors on plant growth and development. He has researched grape nutrition, irrigation management, and pruning practices to improve fruit quality. Agent Gohil currently serves the wine grape, fruit, and nursery industries in southern New Jersey. He has presented at state, regional, and national academic and industry conferences. Dr. Gohil has organized and coordinated numerous extension meetings and workshops and has received national awards for his educational programs and Extension publications.
Bob Green, Presque Isle Wine Cellars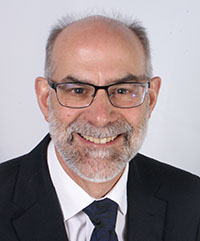 Bob Green, a resident of northwest Pennsylvania, has over 30 years of experience in the wine industry where he contributes as a winemaker, an educator, and industry consultant. He is the Executive Winemaker for Presque Isle Wine Cellars and works as a consultant to many northeastern United States wineries. Bob is a long-time instructor in the Culinary and Wine Institute at Mercyhurst University and in the Viticulture and Enology program at Harrisburg Area Community College. Bob serves as the lead instructor in Penn State's Winemaking Certificate program.
Tremain Hatch, MSc., MBA, Tremain Hatch Viticulture LLC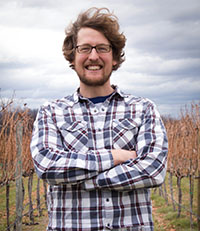 Tremain Hatch started his consulting business Tremain Hatch Viticulture in 2022. Tremain provides guidance to independent vineyard and wineries in Northern Virginia. Tremain brings to his consulting practice his experience from industry and innovative academic research. He spent 17 years working on a team with Virginia Tech's Dr. Tony Wolf. Tremain served as the viticulture research and extension associate at Virginia Tech from 2010 to 2022. Within this role he generated and delivered innovative research to Virginia grape growers and was responsible for developing programs and outreach for new and experienced grape farmers in Virginia's growing wine industry. Tremain finished an MSc in Horticulture at Virginia Tech in 2010. Tremain competed vineyard and winery practicums in Italy (2006), New Zealand (2009), and Virginia (2007 & 2010). Tremain completed a MBA at Shenandoah University (2017). Tremain is a third-generation farmer and has helped transition his family's farm from dairy production to direct to consumer sales of pastured beef/lamb, honey, and wine at Zephaniah Farm Vineyard near Leesburg, VA.
Susan Hesleitner, DipWSET, FWS, New Jersey Wine School
Susan Hesleitner is the founder and lead instructor of the New Jersey Wine School. Prior to opening her school, Susan worked as a Retail Wine Specialist, assisting clients in the selection of their ideal wines.
She holds a Diploma from the Wine & Spirit Education Trust in London, England and is also a French Wine Scholar. Susan is a member of the Society of Wine Educators and the French Wine Society.
Gregory V. Jones, PhD, Abacela Vineyards and Winery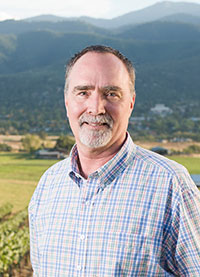 A world-renowned atmospheric scientist and wine climatologist, Greg Jones has held research and teaching positions at the University of Virginia, Southern Oregon University, and most recently, Linfield University. For over twenty-five years his research has firmly linked weather and climate with grapevine growth, fruit chemistry, and wine characteristics in regions all around the globe. His work was also one of the first to tie climate change to fundamental biological phenomena in vines and the resulting influences on productivity and quality. His groundbreaking work has informed and influenced the wine industry across the globe. He was named to Decanter Magazine's 2009 Power List representing the top 50 most influential people in the world of wine, named the Oregon Wine Press's 2009 Wine Person of the Year, has been in the top 100 most influential people in the US wine industry multiple times, and listed as the top 50 wine industry leaders by Wine Business Monthly multiple times. He was named Honorary Confrade with the Rank of Infanção (Nobleman) from the Confraria do Vinho do Porto for his research in Portugal and a Knight in the Oregon Wine Brotherhood. He serves as a Director on the Oregon Wine Board and on the board of the Erath Family Foundation, the Society for International Terroir Experts, the Porto Protocol, and Sustainable Wine Roundtable. Dr. Jones also has lifelong ties to the Oregon wine community, most closely with his family winery and vineyards at Abacela.
Kathy Kelley, Ph.D., Penn State Extension
Kathy is a Professor of Horticultural Marketing and Business Management with Penn State Extension. Her areas of expertise include alcoholic beverage trends, wine consumer attitudes and behaviors, produce and ethnic food marketing, retail layout and design, and promotional strategies.
The focus of Kathy's Extension program is to develop business and marketing educational resources (e.g., presentations, fact sheets, blog entries, and webinars) for wineries, tasting rooms, and other agricultural producers and retailers. She conducts consumer and market research to learn what wine label information appeals to wine consumers, their preferences for bottle sizes and container materials, and what events and tasting room activities are likely to encourage consumers to visit.
Molly Kelly, Ph.D., Penn State Extension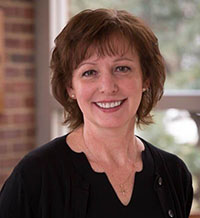 Molly Kelly is an Enology Extension Educator with Penn State Extension. Her areas of expertise include enology, microbiology, wine analysis, wine production, and winery sanitation.
Molly supports the technical needs of the Pennsylvania wine industry and leads educational programming focusing on wine quality, winery sanitation, filtration, microscopy, wine analysis, and berry sensory analysis.
Molly's research has focused on the effect of nitrogen and sulfur applications on Petit Manseng wine aroma and flavor. Her current research includes a pre-harvest, on-the-vine dehydration study in collaboration with Virginia Tech University.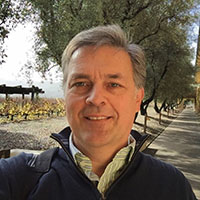 Zoran consults winegrowers in California, Michigan, and Croatia and teaches VESTA online enology classes. He previously worked in various winemaking and quality roles at Badel 1862 Croatia, Franciscan, R. Mondavi, Clos du Bois, and Wente. He very much enjoys judging and company at various wine competitions such as El Dorado, Ohio, Finger Lakes (FLIWC), Indiana (IIWC), and California State Home Winemakers Competition in Lodi. He presented various winemaking and quality topics at ASEV, UWGS and brewers and vintners symposium. His educational background includes an Engineer of Agronomy degree in Enology, Viticulture and Pomology from the University of Zagreb, Croatia and a Master of Science degree in Enology from California State University.
John Mahoney, Ph.D., C.W.E.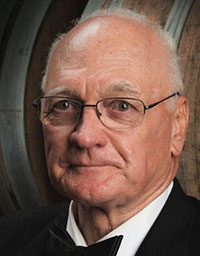 John Mahoney is a wine writer and wine radio broadcaster. He writes, produces, and broadcasts the "Weekend Wine Tips" for New Jersey Wine Radio Broadcast each Saturday on WOND Talk Radio Atlantic City. He trained Sommeliers for 15 years and taught at Tri-State Wine College for 35 years. He has published nine books, including four on wine.
Anne Nielsen, Ph.D., Rutgers University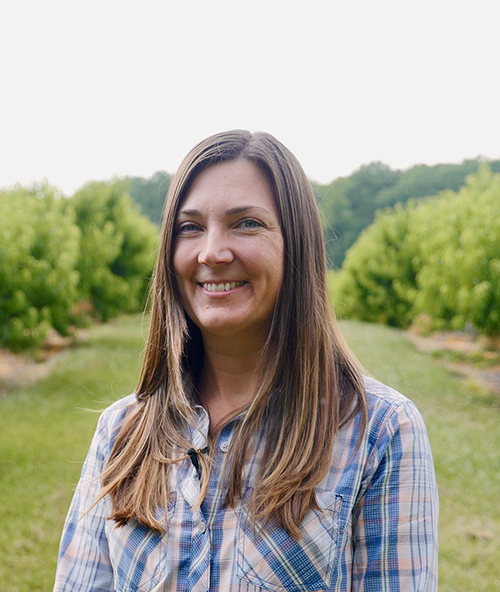 Dr. Anne L. Nielsen is an Associate Professor and Extension Specialist of Fruit Entomology at Rutgers University. She has responsibilities for management of insect pests in tree fruit and wine grape crops. The primary focus of her research is connecting basic insect biology and behavioral ecology to IPM strategies through the study of factors influencing seasonality, host plant associations, and population dynamics. She studies endemic and invasive species, most notably plum curculio, codling moth, brown marmorated stink bug, and spotted lanternfly, as well as their biological control agents. Her extension program focuses on translating diverse ideas generated from stakeholders into on-farm research that has been broadly adopted within the state. Anne completed her BS at Virginia Tech where she was first exposed to the study of entomology. She completed her PhD at Rutgers University studying the life history of brown marmorated stink bug and then moved to UC Davis for a post-doc on entomopathogenic nematode behavior. Afterwards, she started at Michigan State University for a post-doc on organic pest management where she learned the value of on-farm research. She has sixty peer-reviewed manuscripts, has received over $7.6 million in competitive grants, serves as a subject editor for Journal of Economic Entomology and Frontiers in Ecology and Evolution, and is quite active in the Entomological Society of America in a variety of service roles.
Peter Oudemans, Ph.D., Rutgers University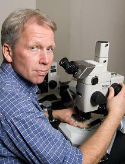 Peter Oudemans is Director at the Marucci Blueberry and Cranberry Research and Extension Center. His program at Rutgers is divided between research, extension, and teaching.
Peter leads the small fruit pathology program, which focuses on the development of methodologies to reduce the impact of plant disease and improve fruit quality. Small fruit are vulnerable to a range of biotic and abiotic factors and the goals of the program are to develop methodologies aimed at crop protection with reduced environmental impacts.
His recent accomplishments include groundbreaking work on the biology and control of fungal diseases such as blueberry anthracnose, cranberry fruit rot, fairy ring disease, mummy berry and Phytophthora root rot. The primary strategy in this program is to increase understanding of the life history and yield impacts of the various diseases and develop biologically-based controls that can be implemented by commercial growers.
The overheating of cranberry fruit has recently begun to have a major impact on fruit quality and new technologies to reduce the impact of solar radiation on the fruit are being investigated.
Gary C. Pavlis, Rutgers University, NJAES RCE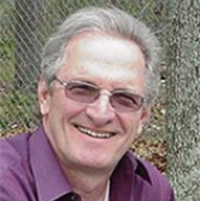 Dr. Pavlis is a professor and agricultural agent at Rutgers University. This allows him to work with his number one passion, wine. He has served nationally on the board of directors on the American Wine Society and was president in 1998. Dr. Pavlis regularly appears in print, on the radio and television educating the public on the intricacies of growing grapes in New Jersey or touting the benefits of drinking wine. He has been a professor for over 35 years, is an international vineyard and wine consultant, only travels to places that make wine, has a 3000 bottle wine cellar, and most wineries in New Jersey have started in his office. When asked what is his favorite wine he responds, "Whatever wine he is currently drinking, especially if someone else paid for it."
Gary James Pickering, Ph.D., Brock University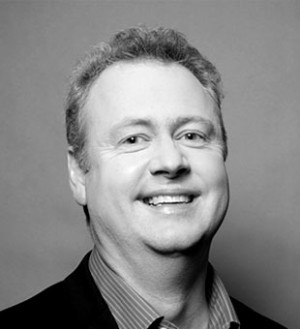 After nine years in the health industry in both New Zealand and Australia, Gary decided to combine his passion for wine and science and pursue an academic career in enology. After completing a PhD in Wine Science, Gary joined Charles Sturt University at Wagga Wagga, Australia, as Lecturer in Wine Science in 1997. He then moved to the Eastern Institute of Technology, New Zealand in 1999 as Research Manager and Senior Lecturer in Wine Science.
Gary left the sunny shores of New Zealand for Brock University, Canada, in 2000, where he is employed as a full Professor of Oenology within the Departments of Biological Sciences and Psychology and in the Cool Climate Oenology and Viticulture Institute. Gary's main teaching assignments are Sensory Evaluation of Wine, Advanced Wine Flavour, and Environmental Psychology. He has an active research program specializing in wine flavor, sensory science and development of novel wine products and processes, and has published over 130 peer-reviewed papers. A new and developing research interest is sustainability science. He is the recipient of several research awards, and is passionate about helping new and developing wine regions to flourish. Gary is President of the consulting firm Picksen International Inc., serves as an international wine judge, and is an Adjunct Professor at the National Wine and Grape Industry Centre at Charles Sturt University, and the University of the Sunshine Coast, both in Australia.
---
Housing Options

Students traveling from outside the central New Jersey area who wish to secure housing for the duration of the program are welcome to do so. Please be aware that housing is not included in your tuition. It is the student's responsibility to secure housing if it is needed.

If you would like to stay on campus during the Grape & Wine program, you have the option of securing apartment-style dorm housing at Rutgers University for the first three weeks of the program (July 23-August 11) as described below.
Sojourner Truth Apartments
Please visit the Rutgers Residence Life – Sojourner Truth Apartments website for location, details, photos, and amenities.
Cost:
$295 per person, per week
Details:
Move in will be between 12:00 pm and 1:00 pm on Sunday, July 23
Move out will be between 11:00 am and 12:00 pm on Friday, August 11.
Apartments are furnished.
All apartments are made up of single bedrooms; there are no shared bedrooms.
Parking will be available at the College Avenue parking deck. The cost of the parking permit is included in the housing fee for non-Rutgers affiliated participants only (Rutgers students, faculty, and staff must contact the Rutgers Department of Transportation directly to secure and pay for a summer parking permit).
Students are not required to have a car. They may bike or take campus buses from the Sojourner Truth Apartments to the Grape & Wine classroom location.
How to Book Your Room
Students who are interested in on-campus housing should contact Program Coordinator Suzanne Hills at suzanne.hills@rutgers.edu with their name and gender. They will be assigned roommates based upon gender and will be placed in a 2-, 3-, or 4-bedroom apartment.
Questions?
For additional information about on-campus housing, please contact Suzanne Hills at suzanne.hills@rutgers.edu.
---
5 Reasons to Attend the Grape and Wine Science Certificate Program
Convenient Schedule
This program consists of one four-week session held in the classroom, which includes hands-on workshops and trips to three local wineries. The classroom session is followed by a four-week, full-time or eight-week, part-time paid internship at a local winery. Rutgers will assist students with locating an internship placement.
Expert Instructors
Learn from the experts in the field: enologists, sensory scientists, winery owners, consultants, and Rutgers faculty and extension specialists.
Practical Content
Gain marketable skills in the industry, from grape growing and vineyard management, to wine production operations, to marketing wines.
Hands-on Training
Apply the skills you gained in the classroom through hands-on workshops and field visits and put them into action throughout your paid internship.
Flexible Internships
After the conclusion of the classroom component, you will complete a 4-week paid internship at a local winery. Part-time internships (for the equivalent hours) can be arranged for those who cannot fulfill a full-time internship.

---
Grape and Wine Science Certificate Program Requirements and Policies
Meals
Lunch will be available on the first and last day of the program as well as days of field trips.
NOTE: If you have any dietary restrictions or food allergies, please alert us at least one (1) week in advance of the course start date so that we can make reasonable accommodations. We cannot guarantee accommodations for special requests made after that time.
COVID-19 Policy
All students attending this multi-week program must comply with either Policy A or Policy B below to gain entry to class.
Policy A
Provide proof of a primary series of COVID-19 vaccinations by bringing your vaccine card or the Docket app on the first day of class.
Present valid photo ID on the first day of class with name matching vaccination card.
*To ensure adequate time for an immune response to occur, allow two weeks after completion of a two-dose mRNA series (Pfizer or Moderna) or one dose of the Johnson & Johnson vaccine, according to the individual's eligibility.
Policy B
A negative COVID-19 Test* must be provided on the first day of class and then provided weekly after the initial test for participants who are not vaccinated.
*COVID-19 Test: Any laboratory-processed viral test or at-home over-the-counter test approved and/or authorized by the US Food and Drug Administration.
Wearing of face masks indoors is encouraged but not required.
For up to date information on Rutgers Covid-19 policies, please go to: https://coronavirus.rutgers.edu.
Email Requirement
A unique email address is required for each registrant to register and access our courses.
If this is your first time registering with us, please provide your own unique email address when registering; do not provide an email address that you share with co-workers.
If you have previously taken classes with us and have used an email address that you share with your co-workers or supervisor, your account must be updated with a unique email address. To do this, please send an email to us at registration@njaes.rutgers.edu stating that your email address needs to be changed and include:

Your full name
The shared email address that needs to be changed
Your unique email address
A phone number where you can be reached if we have any questions
Campus Parking Policy
All visitors must register their vehicles ONLINE to park on campus. Please follow the guidelines below. Failure to comply with these policies may result in a citation.
A link to register your vehicle will be provided in your course confirmation email. Please be sure to complete this important step prior to traveling to campus.
When you park on campus, be sure that your license plate is unobstructed and visible from the driving aisle.
All Rutgers faculty/staff/students must use their regular Rutgers permit and park in the nearest lot assigned for their permit type.
Cancellations and Substitutions
The application fee is non-refundable. A $300 cancellation fee applies for this course. Qualified substitutions are permitted. View our cancellation policy.
---
Program Questions? We're Here to Help!
If you have any questions about the Grape and Wine Science Certificate, please don't hesitate to reach out to us.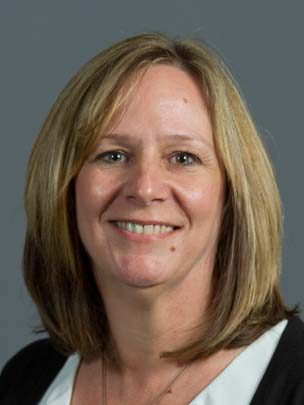 Program Coordinator: Suzanne Hills
848-932-7234
suzanne.hills@rutgers.edu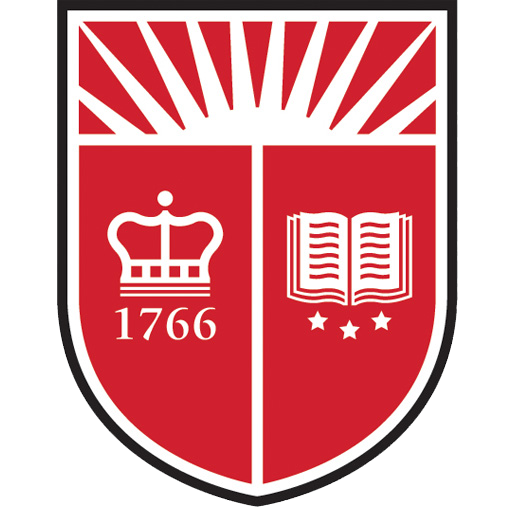 Administrative Assistant: Amy Smith
848-932-7764
amy.smith70@rutgers.edu