Main Content

Course Status Notice – Not Scheduled
We do not have an offering of this course scheduled at this time. Please join our email list to be notified when the next offering is scheduled!
Jump to: Overview | Instructor | Reviews | CE Credits | Contact Us | Related Courses | Join Email List
---
Register Now
Pay with Credit Card:
Pay with Check, PO, or Money Order:
---
Course Details
Course Name: Practical Food Microbiology
Course Code: LF0401WA23
Date of Most Recent Offering: June 27-29, 2023
Date: June 27-29, 2023
Time: 9:00 am – 2:00 pm EDT (Log-in time: 8:30 am EDT)
Location: Online
Format: Live, instructor-led virtual course
Registration Fee: $875 per person
Early Bird Discount Fee: $850 per person (expires June 8, 2023)

Registration closes: June 26, 2023
Paying with a check, money order, or purchase order?
Payments should be made out to: Rutgers, The State University of New Jersey
Checks and money orders should be mailed to: Office of Continuing Professional Education, Attn: Registration Dept., 102 Ryders Ln, New Brunswick, NJ 08901-8519
Purchase Orders can be mailed to the address above or electronically sent to registration@njaes.rutgers.edu.
---
Course Overview
Understanding the What, How, When, and Why of Food Pathogens
If you develop, process, distribute, or sell food for a living, it is crucial to have an understanding of the following food microbiology topics:
Which pathogens are most likely to cause trouble;
When and why they threaten product and customer safety; and,
How to best manage and control the risks posed by these organisms.
This online Practical Food Microbiology course covers all of these subjects and much more! Our team of expert instructors will take you step-by-step through the science and practice of food safety microbiology.
Video Preview with Instructor Dr. Karl Matthews
Featured Topics
This food microbiology training course will cover the following topics over three days of online instruction:
Microbial Ecology: Food safety depends on understanding what conditions encourage microbial growth and what inhibits it.
Pathogens – Gram-negative: The FDA/USDA are hustling to better understand Shiga-toxin producing E. coli (STEC) and Salmonella.
Pathogens – Gram-positive: Listeria monocytogenes has plagued many food manufacturers. We focus on ecology and control.
Spoilage: Yeast and mold are major culprits in food spoilage. Learn how to detect and identify them in food processing facilities.
Current Food Safety Issues: Get the latest on the worst outbreaks to hit the news and consumers' GI tracts.
Testing: A good test done wrong can be more dangerous than no testing at all. Know the uses and abuses of microbial testing.
Predictive Models and Quantitative Risk Assessment: Tools of quantification are continually expanding in power and applicability.
By attending this course, you will also learn how to implement a successful, state-of-the-art HACCP (Hazard Analysis Critical Control Points) system to identify points of contamination risk in the food manufacturing process. Our instructors will cover how to control and monitor those risks and how to take corrective actions. (For more in-depth training on this food safety topic, check out our HACCP Plan Development for Food Processors course.)
Who Should Attend?
If you have never taken a food micro class, we will teach you the most critical points for food safety applications. You will learn which environmental factors influence the growth of pathogens and spoilage organisms in food, how to avoid microbial contamination, and how to produce safe food products.
Even if you have experience in the area of food safety microbiology, you will benefit from attending this course! Advance your understanding of when and how to use new and powerful (but often abused and misunderstood) tests, tools, and models. Learn to make better choices by understanding the limits and applicability of data produced, as well as the danger of starting with ill-considered assumptions!
Whether you are looking for an introduction to the subject of food microbiology, need a refresher to strengthen your foundational knowledge of the topic, or are seeking insights to help you solve microbiology problems with your food products, you will leave this course with new information to keep your food products safe.
Past attendees have included:
Food Safety Managers
Food Processing Managers and Technicians
Food Research and Development Professionals
Food Technologists
Food Safety Consultants
Quality Assurance/Quality Control Professionals
Food Service Professionals with Technical Backgrounds
Public Health Professionals
Practicing Microbiologists
Food Product Marketing Managers
---
Meet Your Instructors
Karl Matthews, PhD, Rutgers University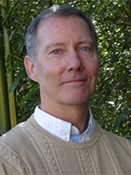 Karl R. Matthews, Ph.D., is a Professor of Food Microbiology in the Department of Food Science at Rutgers, The State University of New Jersey. Matthews' research addresses farm-to-fork food safety issues. His research covers elucidating at the molecular level the interaction of human enteric pathogens with plants to developing novel antimicrobials to improve the microbial safety of fresh fruits and vegetables from post-harvest processing to retail practices. He serves as Principle and Co-principle investigator on federal and foundation grants and commercial funded projects. He is actively engaged in teaching at the undergraduate and graduate level and served as the Food Science undergraduate program director.
Matthews has given presentations and lectures throughout the world. He has taught courses on Food Microbiology, Food Safety, Food Law, and Food Sustainability in China and India. He is involved in projects in the Philippines and Thailand to promote development of Food Science programs and microbial food safety. He has received awards recognizing both his teaching and research, most recently receiving a Fulbright U.S. Scholar Program award in Food Science/Food Microbial Safety for the 2023-2024 academic year by the U.S. Department of State and the Fulbright Foreign Scholarship Board. He serves on both NIH and USDA panels and on the editorial boards for several journals. He is Associate Editor of Frontiers in Sustainable Food and Agriculture and was Editor-in-Chief of the Journal of Food Safety. Matthews is senior-author of Food Microbiology – An Introduction (a leading textbook on Food Microbiology), editor of Microbiology of Fresh Produce, and senior-editor of The Produce Contamination Problem: Causes and Solutions. He has collectively published more than 275 abstracts, peer reviewed papers, and book chapters.
Don Schaffner, PhD, Rutgers University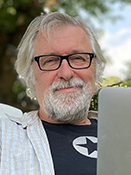 Dr. Donald W. Schaffner is Extension Specialist in Food Science and Distinguished Professor at Rutgers University. He serves as Chair of the Department of Food Science. His research interests include quantitative microbial risk assessment, predictive food microbiology, handwashing, and cross-contamination. Dr. Schaffner has authored more than 190 peer-reviewed publications, and numerous book chapters and abstracts. He has been the recipient of more than $9 million in grants and contracts, a majority in the form of competitive national grants. Dr. Schaffner has educated thousands of Food Industry professionals through numerous short courses and workshops in the United States and dozens of countries around the world.
Learn more about Dr. Schaffner.
---
Student Reviews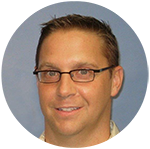 "This class was exactly what I was looking for. I have some microbiology background, but I needed a short, intensive food micro class. The professors give excellent presentations – interactive and applicable."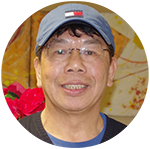 "I supply products to Asian markets all along the East Coast so food safety is very important to my business. I heard about this class from FDA inspectors who have taken courses at Rutgers. When the best people train at Rutgers, I know it is the place to learn about food safety."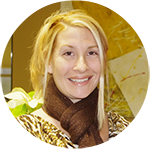 "The course was very thorough and beneficial. I kept sending messages to my boss during class because I couldn't wait to get back to share what I learned! When the FDA audits our plant, I now can refer to guidelines provided by Rutgers to support our limits. I will also use what I learned to train our plant staff. I recommend this class to anybody working in the food industry!"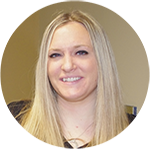 "The Food Microbiology class was very insightful. Our company typically launches approximately 40-60 new products in the US every year. The resources and guidance provided in this class were extensive and should be useful in helping with the continued success and safety of our products. I expect to be sending more staff members to next year's class!"
---
Continuing Education Credits
The most recent offering of Practical Food Microbiology was approved for 1.35 Rutgers CEUs as well as the following credits from professional organizations. We will reapply for similar credits the next time the course runs, but we cannot guarantee credit approval for future offerings.
New Jersey
NJ Health Officers and Registered Environmental Health Specialists (HO/REHS): Rutgers University, NJAES, Office of Continuing Professional Education has been approved by the New Jersey Department of Health as a provider of NJ Public Health Continuing Education Contact Hours (CEs). Participants who complete this course will be awarded 13.5 CEs.
National
Certified Food Scientists: This program qualifies for Certified Food Scientist (CFS) recertification contact hours (CH). CFS Certificants may claim a maximum of 11.75 CH for their participation in this program. For more information, please visit www.ift.org/certification or email ifscc@ift.org.
---
Course Requirements and Policies
Technology Requirements
This virtual course will be delivered via Zoom. On June 26, 2023, registrants will receive an email with a link to access the course.
Equipment you will need to access this training:
Laptop, desktop, or notepad computers are required for this class.
Speakers and microphone are not necessary as a call in option is available.
Email Requirement
A unique email address is required for each registrant to register and access our courses.
If this is your first time registering with us, please provide your own unique email address when registering; do not provide an email address that you share with co-workers.
If you have previously taken classes with us and have used an email address that you share with your co-workers or supervisor, your account must be updated with a unique email address. To do this, please send an email to us at registration@njaes.rutgers.edu stating that your email address needs to be changed and include:

Your full name
The shared email address that needs to be changed
Your unique email address
A phone number where you can be reached if we have any questions
Photo ID Requirement
Each registrant will be asked provide a photo of him/herself holding their government-issued photo ID. This is required by credit boards so that you may receive credits for participating in this online course.
You will receive a reminder email prior to the start of the class with further instructions. Wait to receive these instructions before you attempt to upload your ID.
The photo must be clear enough that we can read your name and verify that the person pictured on the ID is in fact the person holding it.
After an OCPE staff member reviews the picture and verifies your identity, you will have access to participate in the course when it begins.
Cancellations and Substitutions
A $100 cancellation fee applies for this course. Substitutions are permitted. View our cancellation policy.
---
Attention U.S. Veterans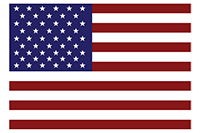 This course is approved by the New Jersey State Approving Agency for Veterans Training for educational benefits through the GI Bill®. Learn more.
GI Bill® is a registered trademark of the U.S. Department of Veterans Affairs (VA). More information about education benefits offered by VA is available at the official U.S. government website at http://www.benefits.va.gov/gibill.
---
Program Questions? We're Here to Help!
If you have any questions about Practical Food Microbiology, please don't hesitate to reach out to us.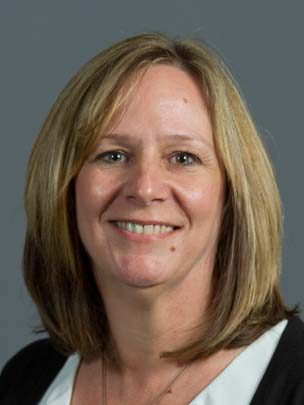 Program Coordinator: Suzanne Hills
848-932-7234
suzanne.hills@rutgers.edu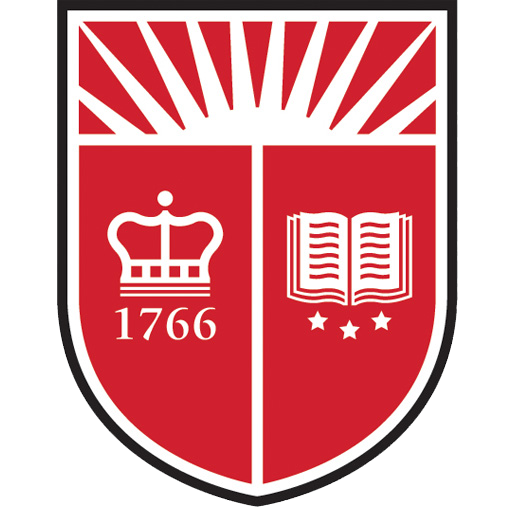 Administrative Assistant: Amy Smith
848-932-7764
amy.smith70@rutgers.edu
For registration assistance, please contact our Registration Department at 848-932-9271, option 2 or email registration@njaes.rutgers.edu.
---