Main Content

Course Status Notice – Not Scheduled
We do not have an offering of this course scheduled at this time. Please join our email list to be notified when the next offering is scheduled!
Jump to: Overview | Instructor | Reviews | CE Credits | Contact Us | Related Courses | Join Email List
---
Register Now
Pay with Credit Card:
Pay with Check, PO, or Money Order:
---
Course Details
Course Name: Introduction to Food Science
Course Code: LF0201CA22
Date: TBD
Time: TBD
Location: Online
Format: Live, instructor-led virtual course
Registration Fee: TBD
Early Bird Discount Fee: TBD

Registration closes: TBD
Paying with a check, money order, or purchase order?
Payments should be made out to: Rutgers, The State University of New Jersey
Checks and money orders should be mailed to: Office of Continuing Professional Education, Attn: Registration Dept., 102 Ryders Ln, New Brunswick, NJ 08901-8519
Purchase Orders can be mailed to the address above or electronically sent to registration@njaes.rutgers.edu.
---
Course Overview
Rutgers University invites you to transform, broaden, and update your food science skills with this highly focused, practical training!
Advance your career by attending our food science short course. In minimum time, you will:
Build your value by expanding your range and depth of skills with a quick infusion of targeted food science education.
Learn from the best instructors from both the food industry and Rutgers University, covering key points in food chemistry, lipids, proteins, carbohydrates, color, sensory, nutrition, microbiology, and processing.
Gain the skills and vocabulary you need to better understand, develop, and promote your food products in a competitive market.
Be introduced to the core competencies that all good food scientists must master.
Earn Certified Food Scientist (CFS) recertification contact hours (CH) and NJ Public Health Continuing Education Contact Hours (CEs).
Course Agenda
To meet your specific needs and goals, this course may be taken as a series of individual one-day sessions or as a complete five-day program. Although most participants attend all five days, we will work with you to customize the course to cater to your individual educational objectives.
To read more about what will be covered in class each day, please click on the headings below.
Day 1: Introduction to Chemical Principles and Lipids
Explore the structures, properties, and functions of food molecules, including polarity, acidity, reactivity (hydrolysis, oxidation, browning), and alkalinity. Learn about the chemical compositions of oils and fats and their roles in food product development and manufacturing. Further discuss the refining of fats and oils, and evaluate the reactions and degradation of lipids.
Day 2: Carbohydrates and Proteins
Analyze the characteristics that proteins bring to foods and raw materials needed for flavor reactions and nutrients. Learn about theories and applications of carbohydrates in food production. Explore structures, nomenclature, chemical reactions, and functions.
Day 3: Color Theory/Color Applied and Food Microbiology Theory/Food Microbiology Applied
Learn the scientific basis for the determination of coloration in food and review different types of natural and artificial food coloring. Examine the microbes that play critical roles in the food industry, including those involved in fermentation, spoilage, and food borne illnesses. Survey factors that influence microbial growth and learn how to implement good manufacturing processes, HACCP, and microbial sampling plans.
Day 4: Nutrition Theory/Nutrition Applied and Food Engineering/Processing
Explore the principles of human nutrition, including essential macro nutrients, vitamins, and minerals. Learn how nutrition plays an integral role in food science, including information on the field of nutraceuticals. Learn the various operations and systems used to manufacture and process food, and food ingredients, to achieve desired quality and safety. Examples of current and technologies will be described.
Day 5: Flavor/Sensory and Optional Tour
Through discussion of important flavor molecules and flavor perception (taste and aroma), develop techniques for flavor profiling and description.
Optional Tour (Pre-Registration Required)
Following Friday's half-day lecture, attendees are invited to participate in an optional tour of the facilities and labs that make up Rutgers University's Department of Food Science. See cutting-edge technology and real-world applications of the concepts presented throughout the entire program. This tour also includes the New Jersey Institute for Food, Nutrition & Health (IFNH), the organizational hub for interdisciplinary research at Rutgers University. The IFNH embraces a culture of interdisciplinarity that seeks solutions to health problems in the social, as well as the biological, determinants of health.
Video Previews
Can't wait until class? Watch video previews of select course topics right now for a sneak peek into the food science lessons you'll learn in this course!
Oil and Water Do Mix!
Why Use Food Color?
Controlling Microbial Growth in Food
The Fascinating World of Food Engineering
Learning Objectives
By attending this course you will:
Gain an appreciation of the scope and breadth of the field of Food Science.
Improve your understanding of the fundamental chemistry of foods and the major molecular components of foods, including proteins, carbohydrates, and lipids.
Improve your understanding of the science of food color, food flavor, nutrition, sensory evaluation, and food microbiology.
Gain insight into the application of all these areas of food science to improve food safety and quality.
Who Should Attend?
Any food industry professional who wants to learn how to better develop, process, manufacture, and promote food products can benefit from attending this course. Past attendees have included:
Account Managers
Chemists
Flavor Technicians
Food Technologists
Labeling Coordinators
Marketing Professionals
Process Control Technicians
Product Development Technicians and Managers
Quality Assurance/Quality Control Personnel
Regulatory Advisors
Research and Development Engineers and Technicians
Technical Sales Managers and Purchasing Agents
---
Dolf DeRovira, Flavor Dynamics, Inc.
Dolf remains active in the development of new flavor products at his company, Flavor Dynamics, Inc. He holds a joint patent with the Monell Institute in Philadelphia and has taught courses on flavor descriptive nomenclature and flavor technology. He is past President of the Society of Flavor Chemists and the Chemical Sources Association and remains an active member of both. He is author of the Dictionary of Flavors (both editions) and is Education Chairman in the Flavor and Extracts Manufacturers Association.
Zachary Henderson, Sensient Colors LLC
Zachary Henderson is a Chemist II at Sensient Colors LLC.
Morgan Kandrac, Rutgers University
Morgan Kandrac is a PhD student in Food Science and Graduate Coordinator for Leadership Programs at Rutgers Center for Organizational Leadership.
Mukund Karwe, PhD, Rutgers University
Dr. Karwe is a Distinguished Professor in the Rutgers Dept. of Food Science and Dean of International Programs. He was the winner of the 2019 Lifetime Achievement Award from the International Association for Engineering and Food. Learn more about Dr. Karwe.
Alan King, PhD, Rutgers University
Dr. King is an Adjunct Professor in the Dept. of Food Science at Rutgers University.
Richard Ludescher, PhD, Rutgers University
Dr. Ludescher is a Professor in the Dept. of Food Science and Dean of Academic Programs at the School of Environmental and Biological Sciences, Rutgers University. Learn more about Dr. Ludescher.
Karl Matthews, PhD, Rutgers University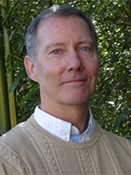 Karl R. Matthews, Ph.D., is a Professor of Food Microbiology in the Department of Food Science at Rutgers, The State University of New Jersey. Matthews' research addresses farm-to-fork food safety issues. His research covers elucidating at the molecular level the interaction of human enteric pathogens with plants to developing novel antimicrobials to improve the microbial safety of fresh fruits and vegetables from post-harvest processing to retail practices. He serves as Principle and Co-principle investigator on federal and foundation grants and commercial funded projects. He is actively engaged in teaching at the undergraduate and graduate level and served as the Food Science undergraduate program director.
Matthews has given presentations and lectures throughout the world. He has taught courses on Food Microbiology, Food Safety, Food Law, and Food Sustainability in China and India. He is involved in projects in the Philippines and Thailand to promote development of Food Science programs and microbial food safety. He has received awards recognizing both his teaching and research. He serves on both NIH and USDA panels and on the editorial boards for several journals. He is Associate Editor of Frontiers in Sustainable Food and Agriculture and was Editor-in-Chief of the Journal of Food Safety. Matthews is senior-author of Food Microbiology – An Introduction (a leading textbook on Food Microbiology), editor of Microbiology of Fresh Produce, and senior-editor of The Produce Contamination Problem: Causes and Solutions. He has collectively published more than 275 abstracts, peer reviewed papers, and book chapters.
Bryn L. Sachdeo, PhD, PhD, Columbia University
Dr. Sachdeo is an Instructor for the Program in Nutrition at Teachers College, Columbia University.
---
Student Reviews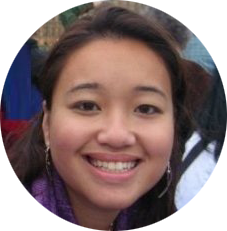 "The instructors were engaging and explained concepts in a way that everyone could follow, with an emphasis on practical applications that I could take back to work. I will definitely use what I learned about processing, food stability and shelf life when formulating new products."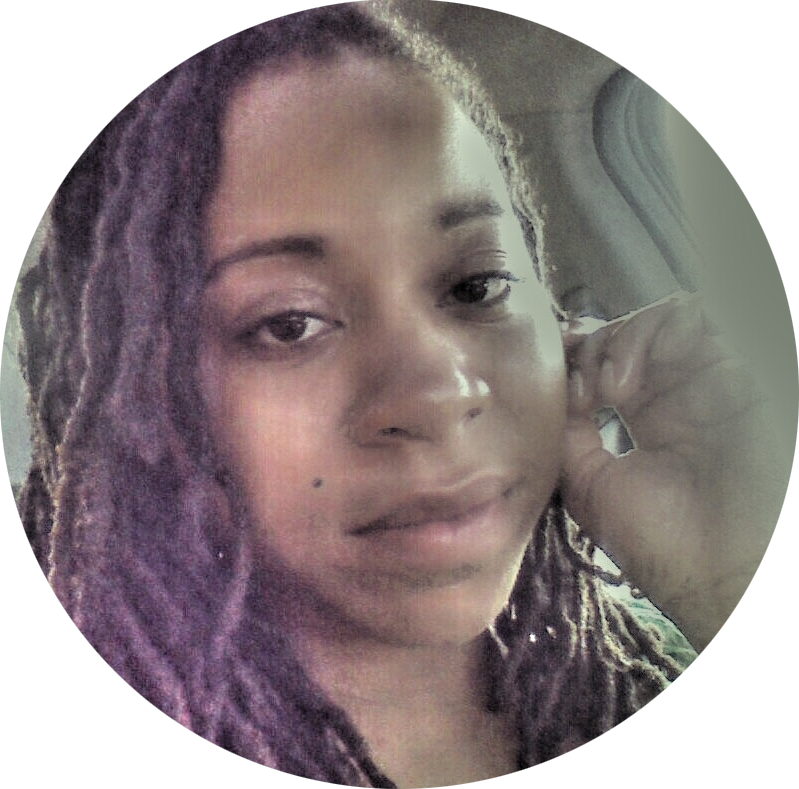 "The instructors have an excellent feel for what's relevant in the industry and kept the participants engaged. The lipids and protein presentations, in particular, were phenomenal – delivered to perfection. I learned a lot as it pertains to my current research. Great job!"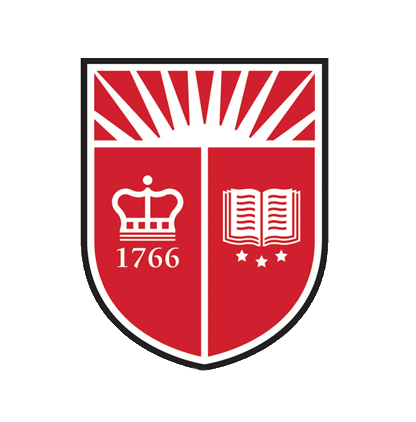 "I took this class to narrow the knowledge gap between the food scientists and myself and it helped. I learned a lot about flavor, sensory, lipids, and carbohydrates, but I probably got the most out of the microbiology portion. It will help me to re-evaluate the sanitation processes in our pilot plant."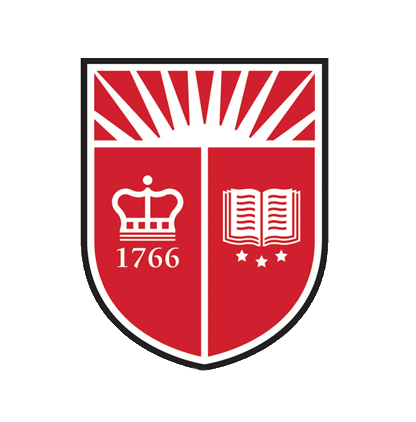 "As a marketer, I often take for granted why our scientists do what they do. This course has given me a better understanding and appreciation of the science behind food. Each session was to the point, and the applicability of everything came together nicely, from chemistry to biology, nutrition to manufacturing. I'm more comfortable with food science now!"
---
Continuing Education Credits
The most recent offering of Introduction to Food Science was approved for the following credits from professional organizations. We will reapply for similar credits the next time the course runs, but we cannot guarantee credit approval for future offerings.
New Jersey
NJ Health Officers and Registered Environmental Health Specialists (HO/REHS): Rutgers University, NJAES, Office of Continuing Professional Education has been approved by the New Jersey Department of Health as a provider of NJ Public Health Continuing Education Contact Hours (CEs). CEs for Introduction to Food Science are still pending.
National
Certified Food Scientists: This program qualifies for Certified Food Scientist (CFS) recertification contact hours (CH). CFS Certificants may claim a maximum of 25 CH for their participation in this program. For more information, please visit www.ift.org/certification or email ifscc@ift.org.
---
Course Requirements and Policies
Technology Requirements
This virtual course will be delivered via Canvas. Registrants will receive more information as we move closer to the course date and on April 25, 2022, they will receive an email with a link to access the course. Please log into class 15-30 minutes before the start time for a brief overview of the online format. The course will start promptly at 8:30 AM.
Equipment you will need to access this training:
Laptop or desktop computers are required for this class.
Speakers and microphone are not necessary as a call in option is available.
Email Requirement
A unique email address is required for each registrant to register and access our courses.
If this is your first time registering with us, please provide your own unique email address when registering; do not provide an email address that you share with co-workers.
If you have previously taken classes with us and have used an email address that you share with your co-workers or supervisor, your account must be updated with a unique email address. To do this, please send an email to us at registration@njaes.rutgers.edu stating that your email address needs to be changed and include:

Your full name
The shared email address that needs to be changed
Your unique email address
A phone number where you can be reached if we have any questions
Photo ID Requirement
Each registrant will be asked provide a photo of him/herself holding their government-issued photo ID. This is required by credit boards so that you may receive credits for participating in this online course.
You will receive a reminder email prior to the start of the class with further instructions. Wait to receive these instructions before you attempt to upload your ID.
The photo must be clear enough that we can read your name and verify that the person pictured on the ID is in fact the person holding it.
After an OCPE staff member reviews the picture and verifies your identity, you will have access to participate in the course when it begins.
Cancellations and Substitutions
A $100 cancellation fee applies for this course. Substitutions are permitted. View our cancellation policy.
---
Attention U.S. Veterans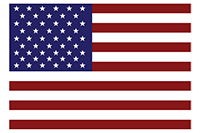 This course is approved by the New Jersey State Approving Agency for Veterans Training for educational benefits through the GI Bill®. Learn more.
GI Bill® is a registered trademark of the U.S. Department of Veterans Affairs (VA). More information about education benefits offered by VA is available at the official U.S. government website at http://www.benefits.va.gov/gibill.
---
Program Questions? We're Here to Help!
If you have any questions about Introduction to Food Science, please don't hesitate to reach out to us.
For registration assistance, please contact our Registration Department at 848-932-9271, option 2 or email registration@njaes.rutgers.edu.
---