Main Content

Course Status Notice – Not Scheduled
The next offering of this course is tentatively planned for March 2024. Please join our email list to be notified when registration opens!
Jump to: Overview | Instructor | Reviews | CE Credits | Contact Us | Related Courses | Join Email List
---
Register Now
Pay with Credit Card:
Pay with Check, PO, or Money Order:
---
Course Details
Course Name: Sensory Evaluation
Course Code: LF0606CA24
Date of Most Recent Offering: November 8 and 9, 2023 (Cancelled)
Date: November 8 and 9, 2023 UPDATE FOR NEXT OFFERING
Time: 8:30 am – 4:30 pm (Check-in time: 8:00 am) UPDATE FOR NEXT OFFERING
Location: Cook Student Center, 59 Biel Road, New Brunswick, NJ 08901 (Directions & Map)
Format: Classroom course UPDATE FOR NEXT OFFERING
Registration Fee: $1,150 per person UPDATE FOR NEXT OFFERING
Early Bird Discount Fee: $1,050 per person (expires October 13, 2023)
Multi-Person Discount Fee: $950 per person (Save with you sign up with a colleague!)

Registration closes: November 1, 2023 UPDATE FOR NEXT OFFERING
Paying with a check, money order, or purchase order?
Payments should be made out to: Rutgers, The State University of New Jersey
Checks and money orders should be mailed to: Office of Continuing Professional Education, Attn: Registration Dept., 102 Ryders Ln, New Brunswick, NJ 08901-8519
Purchase Orders can be mailed to the address above or electronically sent to registration@njaes.rutgers.edu.
---
Course Overview
Great food products delight many senses all at once. In fact, the sensory quality of a food product is the single most important factor influencing its success in the marketplace. You can increase the chances of a product's success in today's food and pharmaceutical markets if you can understand and measure the sensory quality of foods.
Through lectures and demonstrations, you will:
Examine the pros and cons of different food sensory tests, set up testing procedures, and evaluate real products.
Develop the practical skills necessary to set up your own discrimination tests, create testing protocol, apply real test procedures, and interpret what the results mean for your food product.
Learn how to evaluate the sensory quality of food products using statistical descriptive analysis.
Perform statistical tests using easy-to-learn steps and then progress to more complex assessment techniques.
NOTE: A background in statistics is NOT required for this course. For more advanced food science statistical training, be sure to register for Making Sense of the Numbers: Statistics for Food Scientists.
Featured Topics
Discrimination Tests: Since there is no universal test method, each problem must be thoroughly analyzed before a specific test method is selected. Come learn the discrimination test methods designed to determine whether there is a perceived difference between samples.
Descriptive Analysis: Learn the analysis method models used to determine specific issues. Learn the types of panels, issues involved in the development of program, what to demonstrate, and the specific description analysis methods.
Consumer Testing Procedures and Issues: Learn the methods used to assess consumer responses to products, product ideas, and specific product characteristics that give a snapshot of the potential success of a product.
Statistical Discussion: Learn the statistical analysis of rating scale data, how to monitor the sensory panelist performance, how to design and analyze discrimination tests, how to sample serve order designs, product formulation designs, and methods relating variables. Don't worry – a background in statistics is NOT required!
Sensory Data Relations: Learn why it's important to validate data, how to validate it using different testing methods, and understand the product, the processes and the consumer response.
Flavor Descriptive Terminology and Time Intensity Measurement: Learn the different flavor profiles, methods, different descriptive terminology, and how flavor is enhanced by the environment. The key to making a food taste great? Making the product delight many of the senses at once.
Recent Developments in Sensory Research: Learn the most recent developments in the field of Sensory Research.
Who Should Attend?
Any food industry professional who wants to better understand the sensory characteristics of food will benefit from participating in this training course. Past attendees have included:
Food Scientists
Food Technologists
Professionals Involved in Sensory Evaluation of Food and Beverage Products
Food-related Product Researchers and Developers
Quality Control and Quality Assurance Specialists
Food/Beverage Marketers or Production Employees
Industry Professionals who Conduct Consumer Preference/Acceptance Tests
Lab Technicians and Managers
Chefs and Culinary Project Managers
Marketing Managers and Research Support Staff
---
Meet Your Instructors
Faculty Coordinator
Dolf DeRovira, Flavor Dynamics, Inc.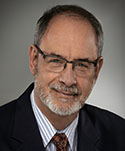 Dolf remains active in the development of new flavor products at his company, Flavor Dynamics, Inc. He holds a joint patent with the Monell Institute in Philadelphia and has taught courses on flavor descriptive nomenclature and flavor technology. He is past President of the Society of Flavor Chemists and the Chemical Sources Association and remains an active member of both. He is author of the Dictionary of Flavors (both editions) and is Education Chairman in the Flavor and Extracts Manufacturers Association.
Speakers
Corby Bacco, PepsiCo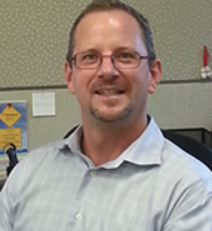 Corby Bacco is a senior product and consumer researcher with 20+ years of experience in diverse product categories. In his current role, Corby leads research for key business and innovation initiatives globally for PepsiCo. This includes both qualitative and quantitative consumer research as well as sensory panel research to provide holistic understanding of the consumer and product experience. He earned his BS degree from Colorado State University in Food Science and, later, his MS degree in Sensory Science from Kansas State University.
Kristen Marchetti, McCormick & Company Inc.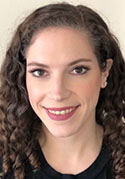 Kristen Marchetti is a Sensory & Consumer Scientist at McCormick & Company where she leads research to support product and packaging development efforts as they relate to the holistic consumer eating experience. She has conducted and published research on the impact that emotions have on food choice as well as the consumer emotional response to specific food products and categories. Kristen earned two BS degrees in Biology and Food Science and an MS in Food Science with a focus on Sensory from Virginia Polytechnic Institute and State University (i.e., Virginia Tech).
Viktor Mirtchev, CVS

Viktor is a Director of Data and Analytics Strategy in the area of AI and Big Data at CVS. Viktor is the former AI Team leader for Boston Consulting Group, where he provided consulting to industry leading companies in AI. Prior to BCG, as a Senior Manager of Marketing Analytics and R&D for the Kraft Heinz Company, he supported marketing, product development, and quality efforts. He obtained two BS degrees in Statistics and Computer Science, an MS in Applied Statistics, and an MBA.
Neeta Y. Yousaf, Ph.D., Curion Partnership Solutions

Neeta holds a Ph.D. in Food Science with a focus on sensory and consumer science from Rutgers University. She has conducted and published research on individual differences in human perception of astringency and trained at PepsiCo and Nestle Health Sciences as part of her industry experience. She is passionate about teaching sensory science and in her professional role, the application of sensory science principles into categories beyond foods and beverages. She currently manages the sensory claims testing and research program at SC Johnson as part of Curion's Onsite Partnership Solutions Program in Racine, Wisconsin. Neeta is the 2019 recipient of the prestigious Rose Marie Pangborn Scholarship Award. She is an active member of IFT, SSP, and AChemS and in the past has served various volunteer roles in the IFTSA Board of Directors and local IFT chapters.
---
Student Reviews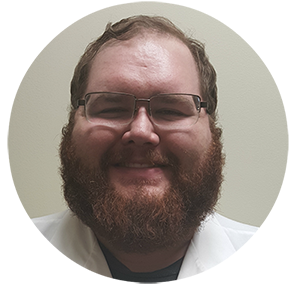 "The descriptive analysis section was packed with information that I will be able to revisit and use with future projects. I loved the combination of chemical/food science information with consumer research and data analysis, allowing all fields to be involved with discussions."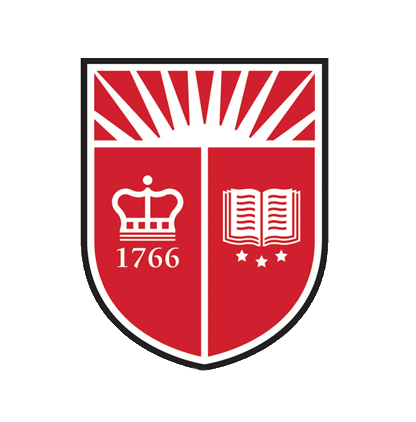 "I truly enjoyed all aspects of the course. I will use the smell and taste evaluations every week at work."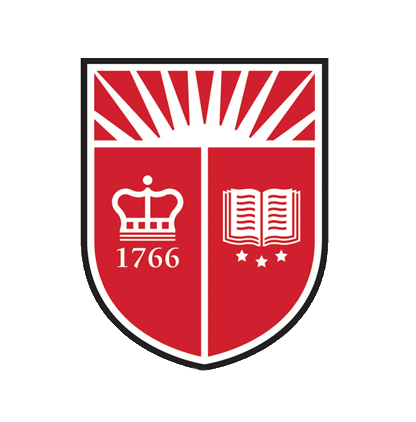 "Covered all the different types of tests and ways to evaluate food products, from discrimination tests to consumer testing/acceptance testing to descriptive panels by trained panelists."
---
Continuing Education Credits
The most recent offering of Sensory Evaluation was approved for the following credits from professional organizations. We will reapply for similar credits the next time the course runs, but we cannot guarantee credit approval for future offerings.
New Jersey
NJ Health Officers and Registered Environmental Health Specialists (HO/REHS): Rutgers University, NJAES, Office of Continuing Professional Education has been approved by the New Jersey Department of Health as a provider of NJ Public Health Continuing Education Contact Hours (CEs). Participants who complete both days of this course will be awarded 14.0 CEs.
National
Certified Food Scientists: This program qualifies for Certified Food Scientist (CFS) recertification contact hours (CH). CFS Certificants may claim a maximum of 13 CH for their participation in this program. For more information, please visit www.ift.org/certification or email ifscc@ift.org.
---
Meals
No breakfast will be provided. Lunch will be available for pre-registered attendees only.
NOTE: If you have any dietary restrictions or food allergies, please alert us at least one (1) week in advance of the course start date so that we can make reasonable accommodations. We cannot guarantee accommodations for special requests made after that time.
---
Course Requirements and Policies
COVID-19 Mask & Vaccination Policies for Face-to-Face Classes
Registrants attending OCPE events are not currently required to wear face masks or provide proof of vaccination.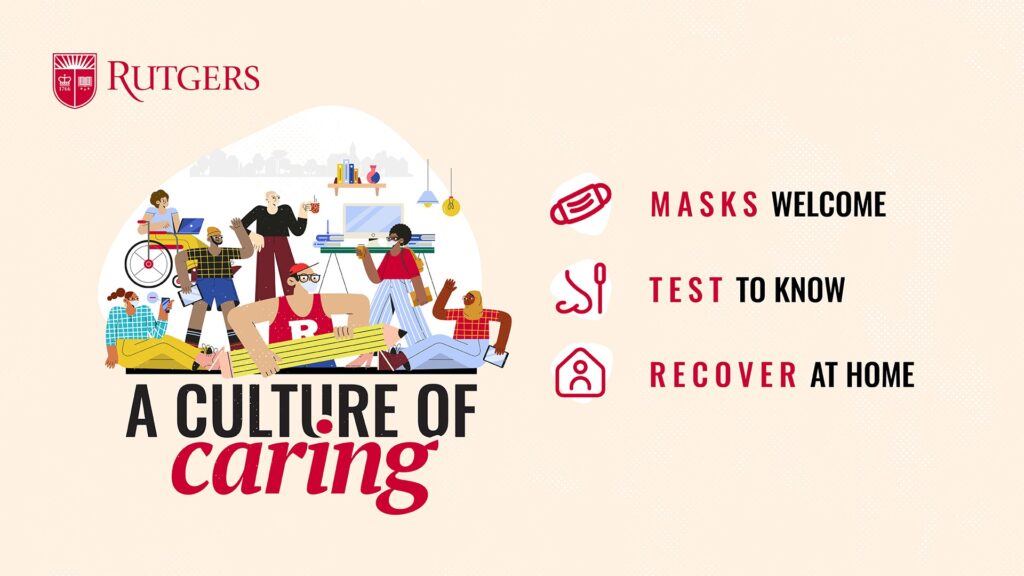 To continue to protect yourself and others:
Masks are welcome.
If you have symptoms, testing is encouraged.
If you feel unwell, please recover at home. Contact us to cancel your registration at 848-932-9271, option 2 or registration@njaes.rutgers.edu.
Pre-registration/Walk-Ins
Pre-registration is required. We're sorry, but we cannot guarantee a seat, materials, or meals for walk-in registrants.
Location Changes
Location is subject to change; registrants will be notified in the event of a change.
Campus Parking Policy
All visitors must register their vehicles ONLINE to park on campus. Please follow the guidelines below. Failure to comply with these policies may result in a citation.
A link to register your vehicle will be provided in your course confirmation email. Please be sure to complete this important step prior to traveling to campus.
When you park on campus, be sure that your license plate is unobstructed and visible from the driving aisle.
All Rutgers faculty/staff/students must use their regular Rutgers permit and park in the nearest lot assigned for their permit type.
Email Requirement
A unique email address is required for each registrant to register and access our courses.
If this is your first time registering with us, please provide your own unique email address when registering; do not provide an email address that you share with co-workers.
If you have previously taken classes with us and have used an email address that you share with your co-workers or supervisor, your account must be updated with a unique email address. To do this, please send an email to us at registration@njaes.rutgers.edu stating that your email address needs to be changed and include:

Your full name
The shared email address that needs to be changed
Your unique email address
A phone number where you can be reached if we have any questions
Cancellations and Substitutions
A $100 cancellation fee applies for this course. Substitutions are permitted. View our cancellation policy.
---
Attention U.S. Veterans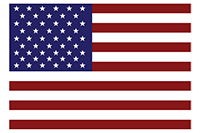 This course is approved by the New Jersey State Approving Agency for Veterans Training for educational benefits through the GI Bill®. Learn more.
GI Bill® is a registered trademark of the U.S. Department of Veterans Affairs (VA). More information about education benefits offered by VA is available at the official U.S. government website at http://www.benefits.va.gov/gibill.
---
Program Questions? We're Here to Help!
If you have any questions about Sensory Evaluation, please don't hesitate to reach out to us.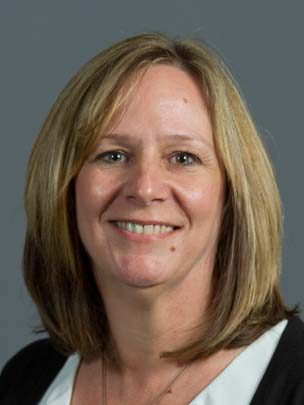 Program Coordinator: Suzanne Hills
848-932-7234
suzanne.hills@rutgers.edu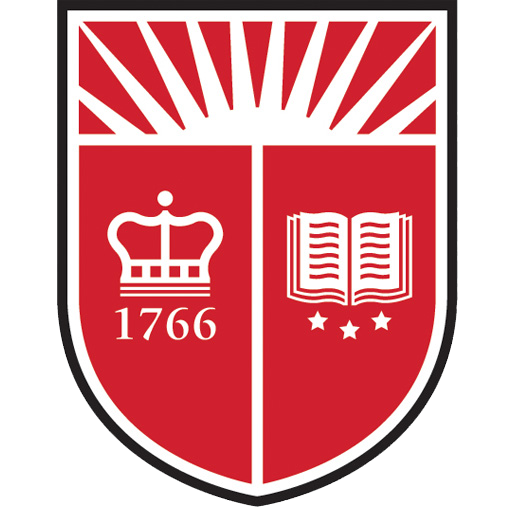 Administrative Assistant: Amy Smith
848-932-7764
amy.smith70@rutgers.edu
For registration assistance, please contact our Registration Department at 848-932-9271, option 2 or email registration@njaes.rutgers.edu.
---