Main Content

Jump to: Register | Course Details | Overview | Instructor | CE Credits | Requirements | Contact Us | Related Courses | Join Email List
---
Register Now
Pay with Credit Card:
Pay with Check, PO, or Money Order:
---
Course Details
Course Name: Botanical Products and Human Health
Course Code: ME0301WA24
Date & Time: This class is available on-demand, 24/7. You can register and complete the course at any time! It will take approximately 7 hours to complete.
Location: Online
Format: Self-paced
Registration Fee: $425 per person
Multi Person Discount Fee: $375 per person (Save when you sign up with a colleague!)
Paying with a check, money order, or purchase order?
Payments should be made out to: Rutgers, The State University of New Jersey
Checks and money orders should be mailed to: Office of Continuing Professional Education, Attn: Registration Dept., 102 Ryders Ln, New Brunswick, NJ 08901-8519
Purchase Orders can be mailed to the address above or electronically sent to registration@njaes.rutgers.edu.
---
Course Overview
Did you know that today 65-70% of the world's population use traditional medicine as their primary source of healthcare and 50% of new cancer and antibacterial drugs come from natural sources?
In this 7-hour, self-paced, asynchronous course, you will learn about the history, discovery, development, and validation of botanicals and their multiple uses in modern society. You will discover why plants make myriad compounds that benefit human health and well-being.
Course Objectives
Learn about the history of botanicals, ancient cultures that have contributed to our historic knowledge of medicinal plants, and the future of botanicals.
Gain a basic understanding of plant anatomy and physiology, as well as the history and importance of botany.
Gain a basic knowledge of botanical supplements, functional foods, and medicines.
Evaluate the strengths and weaknesses of purified compounds versus plant extracts for medicinal uses.
Summarize different approaches used to identify plant candidates for new medicines.
Become familiar with some cases of well-known phytochemicals that are used in medicine.
Become familiar with labeling and claims, safety regulations, and quality control of dietary supplements.
Video Preview
Watch this short video for sneak peek into this new course and an overview of what you'll learn!
Who Should Attend?
The information shared in this course can benefit individuals from a variety of backgrounds, including:
Certified Health Education Specialists
Dieticians
Health Coaches
Nutritionists
Food Technologists
Personal Trainers
---
Meet the Instructional Team
Dr. Ilya Raskin, Distinguished Professor, Department of Plant Biology, Rutgers University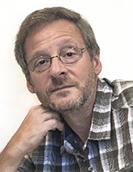 Dr. Raskin earned an international reputation through his work on plant growth regulation, plant immunity to diseases, phytoremediation, and, in the last decade, for his research in plant-derived functional foods and medicines. He is also actively involved in international bioexploration and conservation. Dr. Raskin's research is featured in over 200 scientific publications and in numerous popular press articles. He has been listed as one of 108 most cited researchers in Plant and Animal Science (Institute of Scientific Information). Among his most cited scientific publications are four cover articles in Science and Nature. Dr. Raskin was awarded 20 patents covering the discoveries made in his laboratory. Dr. Raskin has received a number of prestigious awards, including the Albert Shull Award for outstanding contributions to plant biology and the Thomas Alva Edison Patent Award for revolutionary product innovation and scientific breakthrough. Dr. Raskin was named the Century Innovator in Botany by the U.S. News & World Report.
Dr. Carrie Waterman, Instructor/ Plant Researcher, Institute for Global Nutrition, UC Davis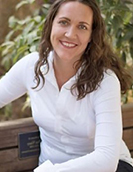 Dr. Waterman has extensive experience in natural products chemistry, basic and applied research, strategy development, project management, communication, grant acquisition, and capacity building. Dr. Waterman's interests are to expand and improve moringa's use, production, and processing worldwide. She is also pursuing moringa for additional therapeutics applications, including cancer, HIV and IBD, as a nematocide and biofertilizer in agricultural uses, and in livestock feed for improved animal nutrition and milk production.
Faculty Coordinator
Dr. Mira Seskar, Faculty Coordinator, Global Institute for BioExploration (GIBEX), Rutgers University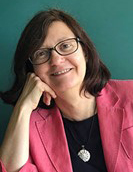 Dr. Seskar received her MS in Agronomy from Texas A&M, and PhD in Plant biology from Rutgers University in the field of plant secondary metabolites and disease resistance. After postdoctoral research in Dr. Nilgun Tumer's lab working on pokeweed antiviral protein, she taught plant biology, biochemistry, and biotechnology courses at Monmouth University. From 2006-2011, she worked in Phytomedics as a Project Manager providing scientific support to a cross-functional preclinical and clinical team to enable US and EU registrations for new botanical drugs. Since 2013, she has been a Research Supervisor in Dr. Raskin's laboratory where she manages a large plant natural product research laboratory. She is also project manager for domestic and international activities including the NIH-funded Center for Botanicals and Chronic Diseases.
---
Continuing Education Credits
The Botanical Products and Human Health course is approved for 0.7 Rutgers CEUs, as well as the following credits from professional organizations.
New Jersey
NJ Health Officers and Registered Environmental Health Specialists (HO/REHS): Rutgers University, NJAES, Office of Continuing Professional Education has been approved by the New Jersey Department of Health as a provider of NJ Public Health Continuing Education Contact Hours (CEs). Participants who complete this education program will be awarded 7.0 NJ Public Health Continuing Education Contact Hours (CEs).
National
Certified Health Education Specialists (CHES): 7 credits
---
Course Requirements and Policies
Technology Requirements
This is a self-paced online course hosted in Rutgers' Canvas learning management system. It will take approximately 7 hours to complete. After you register, you will receive an email from "Rutgers University Canvas" prompting you to click a link to finish setting up your Canvas account. If you do not see this message in your inbox, please check your junk/spam folder.
Equipment you will need to access this training:
Computer or tablet (phones are not recommended for optimal viewing and interaction)
Email Requirement
A unique email address is required for each registrant to register and access our courses.
If this is your first time registering with us, please provide your own unique email address when registering; do not provide an email address that you share with co-workers.
If you have previously taken classes with us and have used an email address that you share with your co-workers or supervisor, your account must be updated with a unique email address. To do this, please send an email to us at registration@njaes.rutgers.edu stating that your email address needs to be changed and include:

Your full name
The shared email address that needs to be changed
Your unique email address
A phone number where you can be reached if we have any questions
Cancellations and Substitutions
A $60 cancellation fee applies for this course. Substitutions are permitted. View our cancellation policy.
---
Program Questions? We're Here to Help!
If you have any questions about Botanical Products and Human Health, please don't hesitate to reach out to us.
For registration assistance, please contact our Registration Department at 848-932-9271, option 2 or email registration@njaes.rutgers.edu.
---