Main Content

Course Status: Not Currently Scheduled
We do not have an offering of this course scheduled at this time. Please join our email list to be notified when the next offering is scheduled!
Jump to: Overview | Instructor | Contact Us | Related Courses | Join Email List
---
Register Now
Pay with Credit Card:
Pay with Check, PO, or Money Order:
---
Course Details
Course Name: Project Management 35-Hour Course
Course Code: BL0208WA22
Date: TBD
Time: TBD
Location: TBD
Format: TBD
Registration Fee: TBD
Multi Person Discount Fee: TBD (Save when you sign up with a colleague!)

Payment plans are available with $500 initial deposit. Must be paid in full by TBD.

Note: The course registration fee does not include the fee for the PMI® PMP® exam.

Registration Closes: TBD
Paying with a check, money order, or purchase order?
Payments should be made out to: Rutgers, The State University of New Jersey
Checks and money orders should be mailed to: Office of Continuing Professional Education, Attn: Registration Dept., 102 Ryders Ln, New Brunswick, NJ 08901-8519
Purchase Orders can be mailed to the address above or electronically sent to registration@njaes.rutgers.edu.
---
Course Overview
*PMP and PMI are registered marks of the Project Management Institute, Inc.
In this course, you will apply the generally recognized practices of project management acknowledged by the Project Management Institute (PMI®) to successfully manage projects. The skills and knowledge you gain in this course will help you avoid making costly mistakes and increase your competitive edge in the project management profession. Additionally, this course can be a significant part of your preparation for the Project Management Professional (PMP)® Certification Exam.
Project managers who have proven skills and experience can find exciting, high-visibility opportunities in a wide range of fields. This course is specifically designed to provide you with the practical body of project management knowledge and skills that you need to demonstrate project management mastery on the job. Your ability as a project manager to demonstrate best practices in project management—both on the job and through professional certification—is becoming the standard to compete in today's fast-paced and highly technical workplace.
Course Overview
Lesson 1: Creating a High-Performing Team
The success of your project depends on the people involved. A key role of a project manager is to assemble and manage the project team and any additional stakeholders. Topics covered in this lesson include how to:
Build a Team
Define Team Ground Rules
Negotiate Project Agreements
Empower Team Members and Stakeholders
Train Team Members and Stakeholders
Engage and Support Virtual Teams
Lesson 2: Starting the Project
Now that you've assembled a high-performing, engaged, and empowered project team, you are ready to get started with the planning of the project. Planning includes all aspects of a project including budget, schedule, scope, quality, project activities, procurement, and closure. Topics covered in this lesson include how to:
Determine Appropriate Project Methodology/Methods and Practices
Plan and Manage Scope
Plan and Manage Budget and Resources
Plan and Manage Schedule
Plan and Manage Quality of Products and Deliverables
Integrate Project Planning Activities
Plan and Manage Procurement
Establish Project Governance Structure
Plan and Manage Project/Phase Closure
Now that you have a project plan and have determined the requirements for managing the project from initiation to closure, you are ready to execute the project. Topics covered in this lesson include how to:
Assess and Manage Risks
Execute Project to Deliver Business Value
Manage Communications
Engage Stakeholders
Create Project Artifacts
Manage Project Changes
Manage Project Issues
Ensure Knowledge Transfer for Project Continuity
Lesson 4: Keeping the Team on Track
Now that the project team has been assembled and is doing the work of the project, you need to ensure that the team stays on track. As the project manager, you need to demonstrate the type of leadership that facilitates collaboration among the team and stakeholders, manages conflict, removes obstacles, and supports the team's performance. Topics covered in this lesson include how to:
Lead a Team
Support Team Performance
Address and Remove Impediments, Obstacles, and Blockers
Manage Conflict
Collaborate with Stakeholders
Mentor Relevant Stakeholders
Apply Emotional Intelligence to Promote Team Performance
Lesson 5: Keeping the Business in Mind
Keeping a handle on the changes in both the internal and external business environments is the project manager's responsibility. Employing a continuous process improvement plan will ensure that the project's success can be consistently repeated within your organization. Topics covered in this lesson include how to:
Manage Compliance Requirements
Evaluate and Deliver Project Benefits and Value
Evaluate and Address Internal and External Business Environment Changes
Support Organizational Change
Employ Continuous Process Improvement
Who Should Attend?
This course is designed for individuals who have on-the-job project management experience regardless of whether their formal job role is project manager, who are not certified professionals, and who might or might not have received formal project management training.
The course enables candidates to develop professionally, increase their project management skills, apply a formalized and standards-based approach to project management, and seek career advancement by moving into a formal project manager job role, as well as to apply for the Project Management Professional (PMP)® certification.
What Can a PMP® Credential Do for You?
Globally recognized and demanded, the PMP® certification demonstrates to employers, clients, and colleagues that a project manager possesses project management knowledge, experience, and skills to bring projects to successful completion. As the demand for skilled project managers is at a critically urgent level, practitioners who hold the PMP certification are well positioned to provide the professional skills necessary to lead project teams and achieve successful project results.
The PMP® certification recognizes the competence of an individual to perform in the role of a project manager, specifically experience in leading and directing projects. Year after year, the PMP® certification has garnered global recognition and commanded a higher salary for certified individuals over non-certified individuals.
---
About the Instructional Team
This course is being offered by the Office of Continuing Professional Education at Rutgers University, in partnership with PMO Advisory. PMO Advisory is a PMI® Premier Authorized Training Partner (A.T.P. #4172). As a PMI® Authorized Training Partner, PMO Advisory applies PMI's authorized training content. This is a definitive advantage as compared with unauthorized content.
---
Course Requirements and Policies
Course Materials
Your registration fee includes all course materials.
Technology Requirements
This online course will be delivered via Zoom. Registrants will receive more information as we move closer to the start date and on February 3, 2022, they will receive an email with a link to access the course. Materials will be sent before the start date.
Equipment you will need to access this training:
Laptop or desktop computers are required for this class.
Speakers and microphone are not necessary but highly recommended; a call in option is also available.
Email Requirement
A unique email address is required for each registrant to register and access our courses.
If this is your first time registering with us, please provide your own unique email address when registering; do not provide an email address that you share with co-workers.
If you have previously taken classes with us and have used an email address that you share with your co-workers or supervisor, your account must be updated with a unique email address. To do this, please send an email to us at registration@njaes.rutgers.edu stating that your email address needs to be changed and include:

Your full name
The shared email address that needs to be changed
Your unique email address
A phone number where you can be reached if we have any questions
Cancellations and Substitutions
A $100 cancellation fee applies for this course. Substitutions are permitted. View our cancellation policy.
---
Program Questions? We're Here to Help!
If you have any questions about the Project Management 35-Hour Course, please don't hesitate to reach out to us.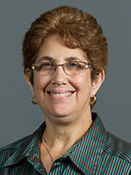 Senior Program Coordinator: Sharon Gutterman
848-932-7701
gutterman@njaes.rutgers.edu
For registration assistance, please contact our Registration Department at 848-932-9271, option 2 or email registration@njaes.rutgers.edu.
---