Main Content
Written by Casey Sky Noon; originally published December 23, 2020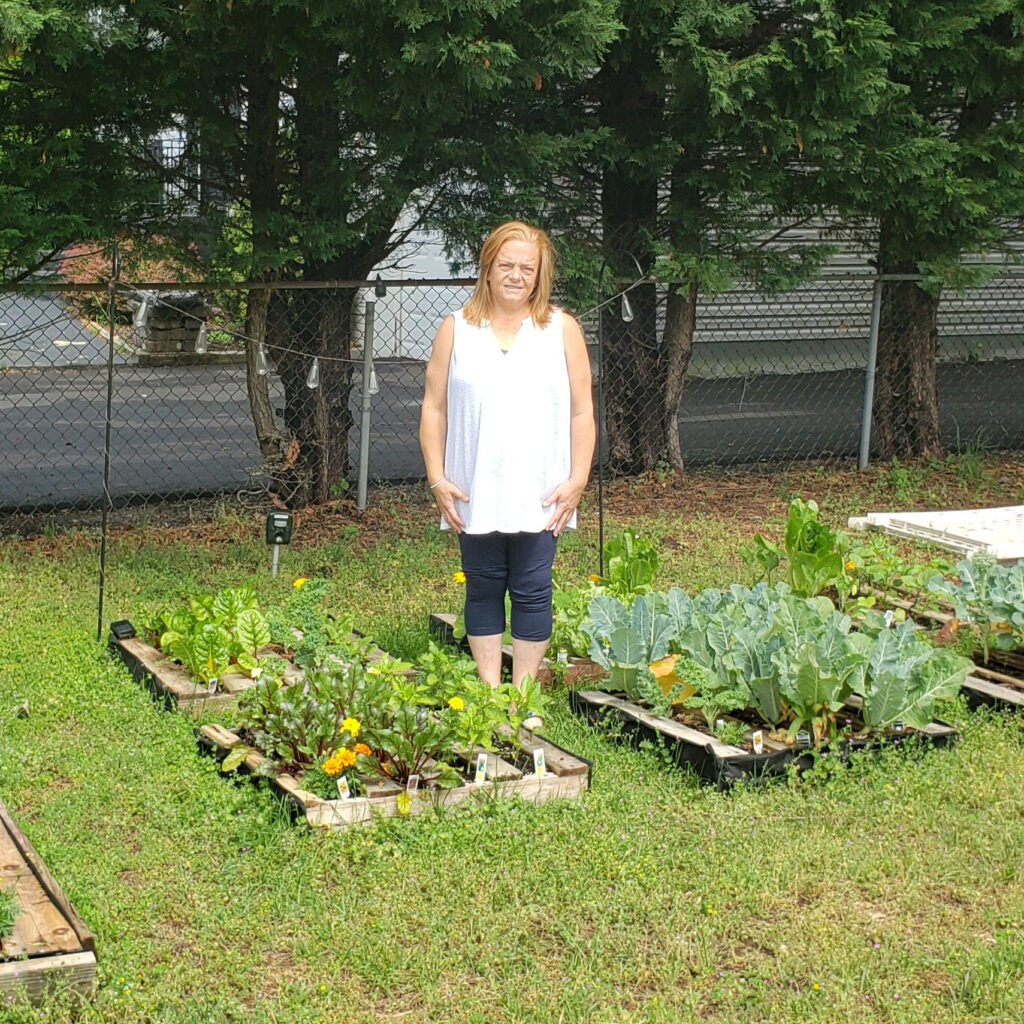 Sarah Martin is a Special Education Teacher at the Alpha School, which provides educational, therapeutic, and support services to students ages 5-21 in Jackson, New Jersey. With the help of a New Jersey Agricultural Society Learning through Gardening grant, Sarah and 60 of her special needs students built a school garden with multiple raised beds.
To prepare for their first growing season, Sarah participated in a half dozen Rutgers Home Gardeners School (HGS) @Home online courses. During these virtual lectures, she learned from industry leading horticulture experts about composting, maintaining healthy soils, fall vegetable gardening, pruning timing/techniques, and plants native to New Jersey.
"Participating in the Rutgers Home Gardening School @Home courses gave me specific information that I could then adapt and bring into the classroom/school garden. My special needs students are more engaged in learning when participating in multi-sensory activities such as gardening. The more the kids can touch, smell, and taste, the better. They love getting their hands dirty in the soil and watering the plants."
Since the Alpha School reopened for in-person learning in July, Sarah has brought her students outside to the learning garden as much as possible. They planted, tended, and harvested carrots, peas, gourds, radishes, lettuce, and even some flowers.
"It has been incredibly helpful to learn the design process: what to plant when, where to plant, and what works best when planted together. It worked out well that I was able to take a quick hour during the workday to take these classes."
For over forty years, Rutgers HGS has provided expert instruction in the most innovative gardening and landscaping subjects available. Historically, up to 800 people would attend the annual in-person event on Cook Campus in New Brunswick. Designed to offer something for everyone, HGS consisted of 40 individual workshop sessions over four time slots so that participants could choose the topics they were most interested in to create their own customized schedules. For health and safety reasons, the 2020 offering was cancelled and replaced by the HGS@Home series of one-hour virtual courses.
Gardening with kids is a fun way to teach math, science, social studies, reading, writing, and social skills. At the Alpha School, Sarah and her special needs students can't wait to plant the seeds for next year's gardening season.
Learn more about Rutgers Home Gardeners School!