Main Content

Jump to: Register | Course Details | Overview | Instructor | CE Credits | Requirements | Contact Us | Related Courses | Join Email List
---
Register Now
Pay with Credit Card:
Pay with Check, PO, or Money Order:
---

Course Details
Course Name: Waterborne Radon
Course Code: EA0705WA24
Date & Time: This class is available on-demand, 24/7. You can register and complete the course at any time! It will take approximately 8 hours to complete.
Location: Online
Format: Self-paced
Registration Fee: $175 per person
Paying with a check, money order, or purchase order?
Payments should be made out to: Rutgers, The State University of New Jersey
Checks and money orders should be mailed to: Office of Continuing Professional Education, Attn: Registration Dept., 102 Ryders Ln, New Brunswick, NJ 08901-8519
Purchase Orders can be mailed to the address above or electronically sent to registration@njaes.rutgers.edu.
---
Course Overview
Testing for radon levels in the air is NOT enough to save lives because radon can also be found in water! Waterborne radon gasses out of wells, showers, and faucets into the air and is then just as dangerous as its airborne counterpart. Whether it be inhaled or ingested, radon gas can potentially cause cancer of the lungs, stomach, or colon.
It is important to understand that waterborne radon gets into homes in different ways than airborne radon. Accordingly, the systems to remove high levels of radon in water are completely different than those typically used to reduce airborne radon levels in buildings.
This self-paced online course focuses on the effects of radon in our water supply. You will review the physics of radioactivity and atomic decay, while learning about the relative health risks of radon when it is ingested in water and inhaled through the air. You will learn how water absorbs radon from the soil and how radon-contaminated water enters the air. Most importantly, you will explore methods to measure radon levels in water and how to remove radon when appropriate in order to keep clients safe from the dangerous effects of waterborne radon.
Because this is a self-paced online program, you will be free to work on this course anytime and anywhere you choose. You can keep your business schedule on track while still sharpening your skills and completing your CE requirements.
NOTE: The course content is presented primarily through text and pictures. This is NOT a video-based course.
Who Should Attend?
Radon professionals seeking continuing education hours required to maintain their certifications from NRPP, NRSB, or the NJDEP can benefit from participating in this course.
---
Course Creators
Eastern Regional Radon Training Center (ERRTC) staff developed the content for this program in consultation with respected radon experts.
---
Continuing Education Credits
The Waterborne Radon course is approved for the following credits from professional organizations.
New Jersey
New Jersey Department of Environmental Protection (NJDEP): 8 credit hours
National
National Radon Proficiency Program (NRPP)*: 8 credit hours
National Radon Safety Board (NRSB): 8 credit hours
*Notice to NRPP Certified Professionals: The National Radon Proficiency Program (NRPP) has indicated that starting 1/1/2011, NRPP licensed individuals cannot take the same continuing education program more than once from a single provider. If you have taken this course with our office in the past, you will not be able to take that same course again.
International
International Association of Certified Home Inspectors (InterNACHI): 8 credit hours
---
Course Requirements and Policies
Technology Requirements
This is a self-paced online course hosted in Rutgers' Canvas learning management system. You will have access to the online course content for at least one year after you register. This course requires internet access and an email address.
You will receive notification emails and instructions for accessing the course a few minutes after you complete your registration. Look for a message from notifications@instructure.com with the subject line "Welcome to Canvas at Rutgers." Please check your Spam folder if you do not see it in your inbox. Follow the instructions in the email to create your Canvas account. You will also receive an email with the subject line "Course Invitation" that will enable you to access your specific course.
For all other registrations (mailed, faxed, emailed, by phone, etc.), you will receive these emails as soon as we process your registration.
NOTE: You must use the same email address to create your Canvas account that you used to register for the course. If you have previously taken any Rutgers online courses through our Canvas learning management system, you need to sign in with the same email and password you used for the earlier course.
Email Requirement
A unique email address is required for each registrant to register and access our courses.
If this is your first time registering with us, please provide your own unique email address when registering; do not provide an email address that you share with co-workers.
If you have previously taken classes with us and have used an email address that you share with your co-workers or supervisor, your account must be updated with a unique email address. To do this, please send an email to us at registration@njaes.rutgers.edu stating that your email address needs to be changed and include:

Your full name
The shared email address that needs to be changed
Your unique email address
A phone number where you can be reached if we have any questions
Cancellations and Substitutions
There are no refunds for this program. Substitutions are not permitted.
Can't Access Your Online Radon Course?
The most common reason you would not receive the access email is because it was placed in your SPAM folder.
If you don't see it in your SPAM folder, follow these directions to access the course.
Please go to the Canvas learning management website at https://canvas.rutgers.edu.
Click on the Email Login button at the top right.
In the "Login ID" field, enter your email address (the one you registered with).
Click the "Forgot Password" link.
The Login ID field will appear. Put in your email address again.
Click the "Request Password" button.
You will receive an email with a password. If you don't see it, please look in your spam folder. The email will be coming from "instructure.com."
Once you have the password, return to https://canvas.rutgers.edu and login using the Email Login option. This will bring you into the Canvas site.
On your left, there is a menu. Click on COURSES and then select your course. Now you're in the class!
---
Program Questions? We're Here to Help!
If you have any questions about Waterborne Radon, please don't hesitate to reach out to us.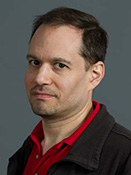 Program Coordinator: Joe Canzano
848-932-7317
joe.canzano@rutgers.edu
For registration assistance, please contact our Registration Department at 848-932-9271, option 2 or email registration@njaes.rutgers.edu.
---