Main Content
Instructor Bios
Meet the renowned instructors who teach in our wetlands courses!
Mallory N. Gilbert, CPSS; PWS, Emeritus; CPESC, Retired; LtCol USAF, Retired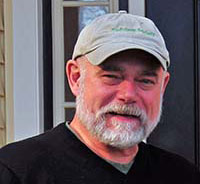 Mallory N. Gilbert, CPSS; PWS, Emeritus; CPESC, Retired; LtCol USAF, Retired (Mal) has been a private consultant since 1986 and has more than forty-years of professional experience in plant sciences, natural resources management, and wetland and soil sciences. He holds a Bachelor of Science degree in Forestry and Forestry Facilities Design (1972) and a Master of Science degree in Agronomy/Soil Physics (1975), both from the University of Connecticut. He co-developed and has been a principal Instructor for the Rutgers University "Freshwater Wetlands Construction" course since its inception in 1990. Although this innovative course predates the calendar year 2001 National Research Council (NRC) report Compensating for Wetland Losses Under the Clean Water Act by eleven years, the recommendations released in the 2001 NRC report actually mirror the key components of the original Rutgers 1990 course content. Redesigned for 2013, Rutgers' Wetlands Construction courses have continued to emphasize use of local wetland reference sites; soils investigations; assessment of weather data; hydrology studies of the depth, duration, and timing of water as predictors of wetland morphology and function; and preparation/use of model hydrographs to plan and construct successful wetland projects.
Mal has authored numerous environmental reports, publications, and regulations for a variety of state, federal, and private organizations. In addition, he has worked as a contributing scientist contractor for the former U.S. Army Corps of Engineers Waterways Experiment Station (WES) in Vicksburg, Mississippi and the U.S. Department of Interior Fish and Wildlife Service. Mal has edited and published The Land Judging Guide for Vermont (third and fourth editions), has authored portions of the U.S. Army Corps of Engineers, Environmental Laboratory Engineer Research and Development Center, Wetlands Research Program: Wetlands Engineering Handbook (ERDC/EL TR-WRP-RE-2), is a contributing author and editor of Wetland Mitigation: Planning Hydrology, Vegetation and Soils for Constructed Wetlands by Gary J. Pierce, and has also served on the peer review panel for the "Regional Supplement to the Corps of Engineers Wetlands Delineation Manual: Northcentral and Northeast Regions." Mal completed his tenure as an appointed Board Member of the Society of Wetland Scientists (SWS), International in 2017, having served three-years as the SWS Awards Committee Chair. He has also served as an Executive Board Member of the Society of Wetland Scientists Professional Certification Program (SWSPCP), as SWSPCP President Elect (2007-2008), President (2008-2009), Immediate Past President (2009-2010), and as Ethics Committee Chair for the SWSPCP (2011-2016). He continues to serve the SWSPCP as a Member of the Professional Certification Renewal Committee. In 2019, Mal was honored with the SWSPCP's R. Harold Jones Lifetime Achievement Award in recognition of his achievements as a professional wetland scientist.
Courses Taught by Mal Gilbert
Ralph Tiner, M.S., M.P.A., SWS Fellow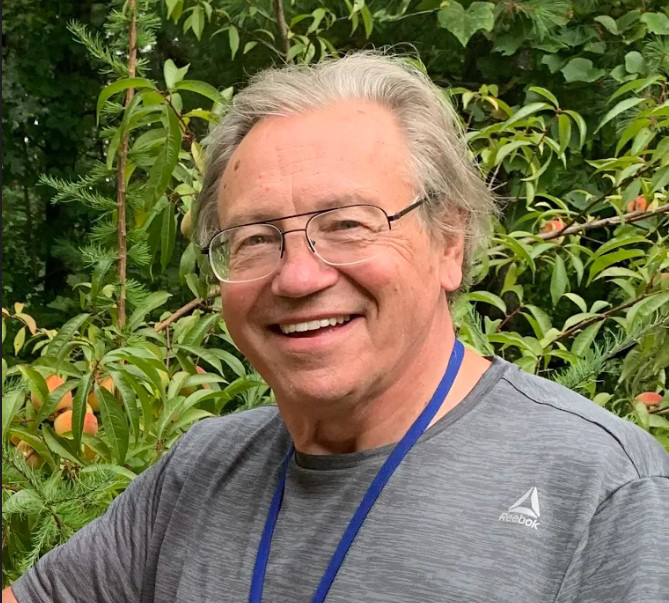 Ralph Tiner, M.S., M.P.A., SWS Fellow has more than 40 years of practical experience in wetland delineation and is a nationally recognized authority in the field. He recently retired from the U.S. Fish & Wildlife Service where he directed wetland mapping in the Northeast United States as part of the U.S. Fish & Wildlife Service's National Wetlands Inventory (NWI). He is a nationally recognized expert on wetland delineation and has been actively involved in improving wetland delineation techniques for decades. In addition, he was compiler and principal author of the Federal Interagency Wetland Delineation Manual, which was published in 1989 and is the standard for identifying and delineating wetlands in New Jersey.
Ralph has written extensively on the subject of wetlands and is the author of several field guides including: Field Guide to Non-tidal Wetland Identification, Maine Wetlands and Their Boundaries, A Field Guide to Coastal Wetland Plants of the Northeastern United States, and In Search of Swampland, as well as an update of the Wetland Indicators book entitled Wetland Indicators: A Guide to Wetland Formation, Identification, Delineation, Classification, and Mapping. His most recent books are: Tidal Wetlands Primer: An Introduction to Their Ecology, Natural History, Status, and Conservation and Remote Sensing of Wetlands: Applications and Advances (for which he is senior editor and authored several chapters).
In addition to writing about wetlands, he has been teaching wetland identification and delineation courses through the Rutgers Office of Continuing Professional Education Office since the mid-1980s.
Courses Taught by Ralph Tiner
---
Wetland Certification Programs
Learn about your options for earning a credential in the wetlands field.
Rutgers Wetland Delineation Certificate
Army Corps of Engineers Wetland Delineator Certification Program
In 1992, the U.S. Army Corps of Engineers (ACOE) established a program for the training and certification of individuals as wetland delineators. The intent of the Wetland Delineator Certification Program (WDCP) was two-fold.
To improve the quality and consistency of wetland delineations submitted to the Corps; and,
To streamline the regulatory process by developing procedures for expediting review and consideration of delineations submitted by certified delineators.
From 1993-1994, the Corps ran pilot certification testing in three districts – Baltimore, Jacksonville, and Seattle. However, the Corps never conducted certification testing thereafter. The Corps published proposed rules for the WDCP on March 14, 1995. No further action has been taken as the Corps is awaiting publication of the Final Rule in the Federal Register. As such, there is currently no official certification program offered through the ACOE.
It is important to note, however, that the proposed rules serve as guidelines for the minimum requirements needed to perform accurate wetland delineations. Inconsistent wetland delineation reports are routinely submitted to the ACOE, which require significant modification and, in many cases, re-delineation efforts. Persons interested in doing successful wetland delineation work are strongly encouraged to get training in the ACOE Wetland Delineation Manual.
Society of Wetland Scientists Professional Certification Program
State Wetland Certification Programs
Independent state certification programs have been developed in Virginia, New Hampshire, and Minnesota. Illinois has also developed four independent county certification programs in the Chicago metropolitan area – Lake, DeKalb, Kane and Cook counties.
---
Wetlands Career Resources
Browse links to job postings for wetland scientists and related positions.
Wetland Job Opportunities
Browse the websites below for wetland job opportunities:
Advance Your Career with a Wetland Delineation Certificate
Gain a competitive edge in your job search and amp up your resume by earning the nationally recognized Wetland Delineation Certificate from Rutgers. This certificate will show potential employers that you have successfully completed our rigorous training program, which includes field experience, classroom instruction, and hands-on exercises.
---
Helpful Links
Explore links to organizations, programs, and other resources related to wetland science.
Army Corps of Engineers Wetlands Delineation Manual
Federal Wetland Programs: This page on the National Association of Wetland Managers website provides an extensive directory of federal agencies that have programs pertaining to the protection and regulation of wetlands.
State Wetland Programs: About one-third of U.S. states have their own regulatory programs, statutes, and regulations addressing wetlands and other isolated waters, but these vary substantially. This page on the National Association of Wetland Managers website provides links to statutes and regulations in the states that have existing programs.
New Jersey Wetlands Information
Wetland Associations and Organizations
Professional Associations and Organizations in Wetlands and Related Fields
International
U.S. Nationwide
New Jersey
Northeast States
Mid-Atlantic States
Other States
Wetlands Resources: Soils and Plants
Field Indicators of Hydric Soils in the United States
Soil Surveys
Invasive Plant Species
Plant Identification
---
Wetlands Articles and Videos
Learn more about the importance of wetlands, as well as Rutgers' wetland courses and instructors, by browsing the articles and videos below.