Main Content
Course Status: Not Currently Scheduled
The next offering of this course is tentatively planned for January – May 2023. Please join our email list to be notified when registration opens!
Jump to: Overview | Instructor | Reviews | CE Credits | Contact Us | Related Courses | Join Email List
---
Register Now
Pay with Credit Card:
Pay with Check, PO, or Money Order:
---
Course Details
Course Name: Equine Nutrition
Course Code: AA0307WA22
Date: TBD
Time: TBD

This is a self-paced online class with weekly assignment deadlines. To be successful, you should plan to dedicate approximately 8-10 hours per week for classwork.
Location: TBD
Format: TBD
Registration Fee: TBD
Multi Person Discount Fee: TBD (save when you sign up with a colleague!)

Registration Closes: TBD
Paying with a check, money order, or purchase order?
Payments should be made out to: Rutgers, The State University of New Jersey
Checks and money orders should be mailed to: Office of Continuing Professional Education, Attn: Registration Dept., 102 Ryders Ln, New Brunswick, NJ 08901-8519
Purchase Orders can be mailed to the address above or electronically sent to registration@njaes.rutgers.edu.
---
Course Overview
This course is designed to provide an in-depth understanding of the nutritional management and requirements of horses. At the conclusion of this course, students will be able to:
Identify and compare the basic digestive anatomy of horses and how it relates to digestion and absorption.
Recognize the diversity of a horse's nutritional requirements based on different life stages.
Critically evaluate feeding programs, recognize deficits/excesses in the rations, and know the signs to look for in horses fed deficient or excess nutrients.
Critique feeds and supplements with regard to quality, nutrient content, and necessity in a horse's ration.
Design a feeding program for a farm incorporating 3-4 different life stages and one problem horse.
Featured Topics
Gastrointestinal Physiology
Digestion
Essential Nutrients
Feeds and Supplements
Reading Feed Tags
Evaluating a Forage Analysis
Pasture Management
Ration Analysis and Balancing
Nutritional Deficits and Excesses
Nutrition-related Diseases
Nutritional Management of Mares, Stallions, Foals, and Performance Horses
Course Format and Assessment
This online course is very interactive. It includes readings, videos, class assessments, and discussions, along with mini case studies and a group project. Each week there are discussions and assignments that have due dates, but there are no scheduled 'lectures.' Therefore, when you complete the work is entirely up to you and what works for your schedule. It is required for you to have access to a computer for ease of viewing the material and completing the assignments. Student performance assessment is based on discussions, assignments, quizzes, case studies, and a final project.
Who Should Attend?
This 14-week program is an undergraduate course that is offered on a noncredit basis to horse owners, trainers, feed sales representatives, and anyone else who is interested in the topic. It is appropriate for both novice and experienced horse enthusiasts, though some background in both nutrition and equine science is necessary to excel in the course.
Prerequisites
A high school diploma is required.
---
Meet Your Instructor
Dr. Carey Williams, Professor, Rutgers Department of Animal Sciences
---
Student Reviews
"Dr. Williams was outstanding and broke down a lot of the information into easily digestible (no pun intended) parts. I look forward to applying all I have learned at my barn."
– Past Participant
"I really learned a lot of valuable information to apply to my business and also make my own horses happy and healthier!"
– Past Participant
"Loved this class and everything I learned! The knowledge I gained was amazing. Dr. Williams was an excellent teacher – so smart and funny! I would recommend this class to ANY horse owner, rider, trainer, vet tech, and so on. Excellent job!"
– Past Participant
---
Continuing Education Credits
Continuing education students who complete this course will receive Rutgers continuing education units (3.6 CEUs) rather than undergraduate college credits.
---
Course Requirements and Policies
Course Textbooks and Videos
Students are responsible for obtaining the required supplemental text. Purchasing the supplemental text is optional. All other materials and videos are provided through the course website.
REQUIRED SUPPLEMENTAL: National Research Council: Nutrient Requirements of Horses, 6th Revised Edition, 2007
SUPPLEMENTAL: Horse Pasture Management, ed. Paul H. Sharpe, 1st Edition, 2018, Academic Press
Videos will be provided in course website.
Technology Requirements
This online course will be facilitated on the Canvas Virtual Platform. It is recommended that you access the course using a computer (desktop or laptop) with a high-speed internet connection. A built-in laptop microphone or external microphone can be used. You also have the option to call in to hear the live class. Webcams are optional. Kindly note that this training is best viewed using the Chrome web browser. Tablets can also be used. If you plan to access the course using a mobile device, you should download the Canvas app. Please review this link for information: https://community.canvaslms.com/docs/DOC-10567.
Email Requirement
A unique email address is required for each registrant to register and access our courses.
If this is your first time registering with us, please provide your own unique email address when registering; do not provide an email address that you share with co-workers.
If you have previously taken classes with us and have used an email address that you share with your co-workers or supervisor, your account must be updated with a unique email address. To do this, please send an email to us at registration@njaes.rutgers.edu stating that your email address needs to be changed and include:

Your full name
The shared email address that needs to be changed
Your unique email address
A phone number where you can be reached if we have any questions
Cancellations and Substitutions
A $100 cancellation fee applies for this course. Substitutions are permitted. View our cancellation policy.
---
Program Questions? We're Here to Help!
If you have any questions about Equine Nutrition, please don't hesitate to reach out to us.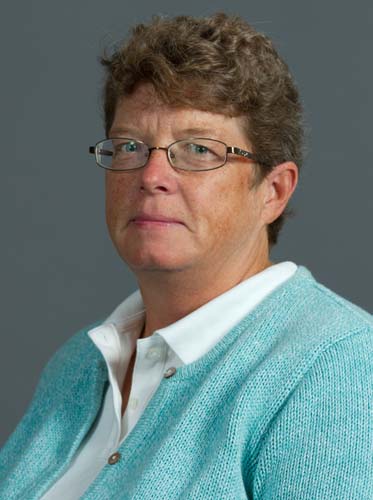 Assistant Director: Carol Broccoli
848-932-7207
carolbr@njaes.rutgers.edu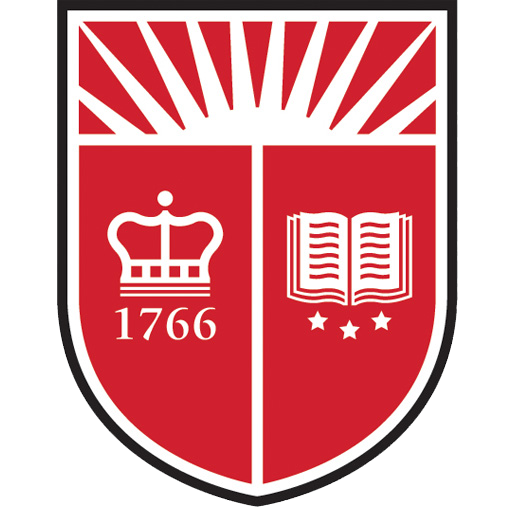 Administrative Assistant: Claudine Oleskin
848-932-7204
coleskin@njaes.rutgers.edu
For registration assistance, please contact our Registration Department at 848-932-9271, option 2 or email registration@njaes.rutgers.edu.
---