Main Content

Course Status Notice – Not Scheduled
We do not have an offering of this course scheduled at this time. Please join our email list to be notified when the next offering is scheduled!
Jump to: Overview | Instructor | Reviews | CE Credits | Contact Us | Related Courses | Join Email List
---
Register Now
Pay with Credit Card:
Pay with Check, PO, or Money Order:
---
Course Details
Course Name: Emergency Pesticide Recertification Seminar
Course Code: AL0407CA23
Date of Most Recent Offering: October 12, 2022
Date: TBD
Time: TBD am – TBD pm (Check-in time: TBD am)
Location: Bioresource Engineering Laboratory (formerly ECC), 18 Ag Extension Way, New Brunswick, NJ 08901 (Directions & Map)
Format: Classroom course
Registration Fee: $TBD per person
Registration Closes: TBD
Paying with a check, money order, or purchase order?
Payments should be made out to: Rutgers, The State University of New Jersey
Checks and money orders should be mailed to: Office of Continuing Professional Education, Attn: Registration Dept., 102 Ryders Ln, New Brunswick, NJ 08901-8519
Purchase Orders can be mailed to the address above or electronically sent to registration@njaes.rutgers.edu.
---
Course Overview
Beat the October 31 deadline with this one-day class while also learning some useful information. Our top-notch team of instructors will keep it interesting as they teach the most current control techniques and the most up-to-date safety regulations from the NJDEP. Don't get caught a few credits short!
Featured Topics
You'll learn these about these topics and more:
Diagnostic Tips for Problem Lawns
Identifying and Controlling Turfgrass Insects
Controlling Turfgrass Weeds and Diseases
The Latest Updates from the NJDEP
Who Should Attend?
If you need to earn recertification credits for your NJ pesticide license, this class is for you! Past participants have included:
Department of Public Works Employees
Greenhouse Growers
Facility Managers
Landscape Company Owners
Landscape Contractors
Lawn Applicators
Park Supervisors
Spray Techs
Turfgrass Technicians
---
Meet Your Instructors
Faculty Coordinator
Dr. George Hamilton, Rutgers University

Dr. Hamilton received his Ph.D. in Entomology in 1985 from Rutgers University and immediately joined the Rutgers faculty as an extension specialist in pest management to coordinate New Jersey's Pesticide Applicator Training and Pesticide Impact Assessment Programs. In 1998, Dr. Hamilton became the statewide IPM coordinator for New Jersey and was involved in reorganizing that program. He is currently the chair of the Department of Entomology at Rutgers. During his thirty-year career, Dr. Hamilton has authored over 200 extension and research publications that include numerous pesticide safety related fact sheets, chapters in state based pesticide recommendation guides, and pesticide training manuals used by private and commercial applicators to prepare for state based pesticide licensing exams.
Additional Instructors
Rich Buckley, Rutgers University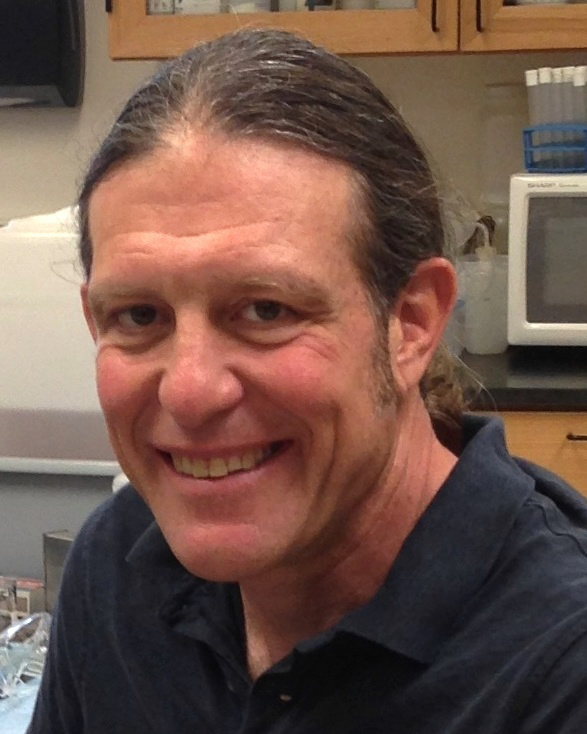 Rich Buckley runs the Plant Diagnostic Lab and Nematode Detection Service at the Ralph Geiger Turfgrass Education Center at Rutgers. With decades of experience working in one of the leading diagnostic labs in the country, he is highly regarded as a leader in the field of turfgrass problem solving. After earning his BS in Entomology and Plant Pathology from the University of Delaware, Richard Buckley received an MS in Turfgrass Pathology from Rutgers University. In 2006, he received the Rutgers Turfgrass Alumni Association Achievement Award. In 2012, he was awarded the New Jersey Turfgrass Association Recognition Award.
Dr. Matthew Elmore, Rutgers University

Matt Elmore is an Assistant Extension Specialist in Weed Science with the Rutgers University Department of Plant Biology. Matt earned his B.S. in Turfgrass Science from Penn State University before moving south and earning an M.S. and Ph.D. from the University of Tennessee with a focus in turfgrass weed control. Prior to joining Rutgers, Matt was a Turfgrass Extension Specialist for Texas A&M AgriLife in Dallas, TX, where his research efforts explored new strategies to control problematic weeds and reduce irrigation inputs in turfgrass. His program at Rutgers will focus on novel strategies to control weeds with fewer pesticide inputs. The program will also focus on developing alternatives to synthetic pesticides and understanding the influence of management practices on weed competitiveness.
Dr. Albrecht Koppenhöfer, Rutgers University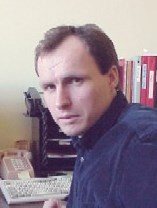 Dr. Albrecht Koppenhöfer is an extension specialist and professor in the Department of Entomology at the School of Environmental and Biological Sciences at Rutgers University. He works to develop and implement sustainable integrated pest management relying on little or no pesticides. The goal of his program is to develop and implement ecologically-based IPM for turfgrass systems with an emphasis on sustainability and biological control.
---
Student Reviews
"[I learned the] importance of increasing mowing height to protect grass from disease."
– Past Participant
"[I learned] when to aerate in spring and fall."
– Past Participant
"[I] always learn more things to help me in the field."
– Past Participant
---
Continuing Education Credits
The most recent offering of Emergency Pesticide Recertification Seminar was approved for the following credits from professional organizations. We will reapply for similar credits the next time the course runs, but we cannot guarantee credit approval for future offerings.
New Jersey
NJ / CT Pesticide Applicators: 2 credits in 13; 4 credits in 1A and PP2; 6 credits in 3A, 3B, and 6B
NJ Certified Public Works Managers (CPWM): 2 Technical, 1 Management, and 1 Government Contact Hours
Pennsylvania
PA Pesticide Applicators: 2 credits in 00-Core and 06; 6 credits in 07 and PC; 8 credits in 18 and 23
DE, NY, MD, and MA Pesticide Applicators: If you need pesticide credits in these states, you must register and notify Joe Canzano at least 45 days before the course start date. Call 848-932-7317 or send an email to joe.canzano@rutgers.edu.
---
Meals
No breakfast will be provided. Lunch will be available for pre-registered attendees only.
NOTE: If you have any dietary restrictions or food allergies, please alert us at least one (1) week in advance of the course start date so that we can make reasonable accommodations. We cannot guarantee accommodations for special requests made after that time.
---
Course Requirements and Policies
COVID-19 Mask & Vaccination Policies for Face-to-Face Classes
Registrants attending OCPE events are not currently required to wear face masks or provide proof of vaccination.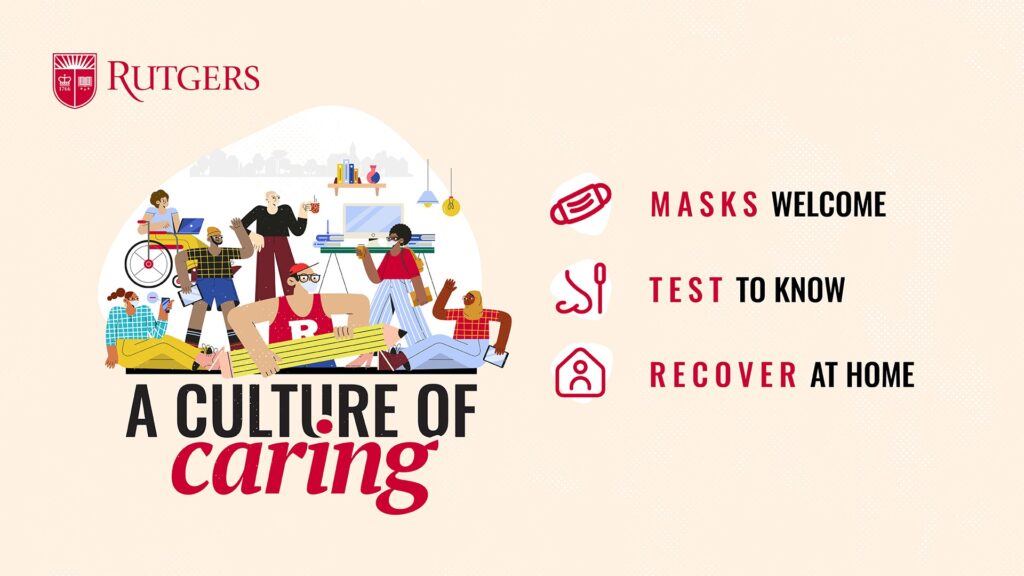 To continue to protect yourself and others:
Masks are welcome.
If you have symptoms, testing is encouraged.
If you feel unwell, please recover at home. Contact us to cancel your registration at 848-932-9271, option 2 or registration@njaes.rutgers.edu.
Pre-registration/Walk-Ins
Pre-registration is required. We're sorry, but we cannot guarantee a seat, materials, or meals for walk-in registrants.
Location Changes
Location is subject to change; registrants will be notified in the event of a change.
Campus Parking Policy
All visitors must register their vehicles ONLINE to park on campus. Please follow the guidelines below. Failure to comply with these policies may result in a citation.
A link to register your vehicle will be provided in your course confirmation email. Please be sure to complete this important step prior to traveling to campus.
When you park on campus, be sure that your license plate is unobstructed and visible from the driving aisle.
All Rutgers faculty/staff/students must use their regular Rutgers permit and park in the nearest lot assigned for their permit type.
Email Requirement
A unique email address is required for each registrant to register and access our courses.
If this is your first time registering with us, please provide your own unique email address when registering; do not provide an email address that you share with co-workers.
If you have previously taken classes with us and have used an email address that you share with your co-workers or supervisor, your account must be updated with a unique email address. To do this, please send an email to us at registration@njaes.rutgers.edu stating that your email address needs to be changed and include:

Your full name
The shared email address that needs to be changed
Your unique email address
A phone number where you can be reached if we have any questions
Cancellations and Substitutions
A $35 cancellation fee applies for this course. Substitutions are permitted. View our cancellation policy.
---
Program Questions? We're Here to Help!
If you have any questions about Emergency Pesticide Recertification Seminar, please don't hesitate to reach out to us.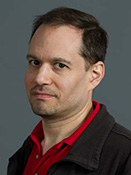 Program Coordinator: Joe Canzano
848-932-7317
joe.canzano@rutgers.edu
For registration assistance, please contact our Registration Department at 848-932-9271, option 2 or email registration@njaes.rutgers.edu.
---