Main Content
This article was originally published in May 2015. Sadly, Mr. Owsik passed away in 2020, but his words of wisdom still inspire the next generation of golf course superintendents and turf management professionals.
---
With age comes wisdom, said Oscar Wilde. You'll never be old and wise if you weren't first young and crazy, said, well, a whole lot of people. No matter how it is phrased, the common idea is that experience is a valuable education. So why not learn from those who have succeeded before us?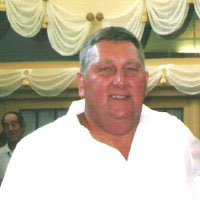 For the past 17+ years, Fran Owsik has been the Superintendent of historic Lakewood Country Club in Lakewood, New Jersey. Before that, he spent 14 years working as the Superintendent of Tamarack Golf Course in East Brunswick, NJ. In 1980/1981, he attended the Rutgers Professional Golf Turf Management School's Two-Year Certificate Program. This formal turfgrass management education taught him the science behind his work and helped boost his long and successful career.
With more than 35 years of experience working in the golf turf management industry, Fran is happy to share some of his pearls of wisdom. He advises up-and-coming greenskeepers to do the following:
Eat a healthy breakfast every day. It may seem trivial, but getting a good start to your day can make a big difference.
Work hard, but work smart. First identify the problem(s) plaguing your greens. That means identifying the cause(s) of those problems. Then, then address each issue one at a time.
Take as much time as you need to complete the job correctly the first time. Don't get frustrated or distracted and remember that every problem has a solution.
Practice good communication. It is no exaggeration that good communication solves 99% of all problems. Good communication means listening as well as patiently working to be understood.
Write out maintenance specification plans (e.g., aeration, pesticides, tournament schedules, etc.). Having a plan will help keep your team on schedule. Also, keeping records can be an important CYA and reference tool. It is a valuable habit to be in.
Give the members of your golf or country club what they want. Don't fight their egos. It is not worth your time, effort, or political aggravation.
Tell the executive committee of your golf course in general terms how you plan to solve the problems on your greens. They don't really care about the details.
Regarding sales people: Always be honest, take nothing, and owe nothing.
Take pride in your work; care about what you accomplish.
Remember that all the work done on your golf course is a reflection of your work ethic and of you.
Treat every golfer with respect, no matter what is said or done.
Remember the nine core values of the first tee program: Honesty, Integrity, Respect, Responsibility, Courtesy, Judgment, Perseverance, Confidence, and Sportsmanship.
Respect previous superintendents. If you're replacing a long time superintendent, treat him with respect! Do not degrade him or his work.
Continue to learn about turfgrass management throughout your career. Never stop learning about turf. There are too many things to be learned. Don't ever think you know everything because YOU DON'T! You should also know plant material, trees, shrubs, flowers – that means learning the Latin. You will never ever stop doing homework. So, get used to it.
Stay up to date with the latest technologies. Things are constantly changing and you must remain with the times to stay relevant.
Measure your golf course. You should know how much square footage you are dealing with.
Know your budget.
Know the executive committee of your golf course by name.
Learn the history of your golf course. It might surprise you and come in handy.
Walk the golf course every day. Change holes and learn the greens inside and out.
Work for good people. Likewise, hire good people to work for you. Surround yourself with good people.
Find a top ten superintendent to mentor you. Top ten superintendents have these jobs because of mentors. Surround yourself with successful people and learn from them.
Support your local superintendent association. Attend meetings and volunteer. Participate in the national and/or regional GCSAA conferences. And go to Rutgers Field Day to take advantage of the research and the professors, who are there to help you.
Volunteer to work at a tournament. The US Open, Barclays, PGA, you pick. It doesn't matter which tournament you can be a part of. The experience is invaluable, not to mention awesome!
Keep your crew happy. Happy crews work better.
Learn Spanish.
Study the great golf courses in your area. For me, it was Forsgate Country Club in Monroe, New Jersey. Designed by Charles "Steam Shovel" Banks, there are 60 degree slopes, the most unique greens ever seen, and pristine conditions. You can learn a lot from your neighboring courses.
Plan for the future. Plan for all what-ifs. Even if you dedicate your entire career to one golf course, just remember that the general membership doesn't really care if the club terminates you. Always plan for the future because eventually you will move on.
Always take your vacation time. We work too hard not to refresh and rejuvenate ourselves and families.
Send an up-and-coming turf manager to the Rutgers Professional Golf Turf Management School. I thank the university every day for my education and what better way to give back.
Fran Owsik is a proud alumni of the Rutgers Professional Golf Turf Management School and the insights gained from his 35+ years of experience are invaluable. One recommendation that he stresses is to never stop learning. And we at Rutgers agree wholeheartedly. If you are interested, we offer a 3-Week Turfgrass Course every January that covers the essentials of turfgrass management. It's a great program for entry-level employees, experienced greenskeepers, and even owners/general managers. For seasoned professionals serious about advancing their careers, our 2-Year Certificate Program offers in-depth learning and hands-on training during the off season.
Another suggestion that Fran emphasizes is surrounding yourself with good and successful turf managers. Whether that means working for a good superintendent, hiring good help, learning from a mentor, volunteering at tournaments, networking at GCSAA events, or attending turf school, surrounding yourself with hardworking people will help raise the standard for yourself.
So take it from Fran Owsik; let these lessons from a seasoned golf course superintendent guide you across the bridge between your goals and accomplishments. Keep these tips in the back of your mind day in and day out as you work to advance your turfgrass career.
Learn more about Rutgers Professional Golf Turf Management School!