Main Content
Registration Now Open for the 2024 Three-Week Turf Class
Registration is now open for our 2024 class. Sign up early (before December 15, 2023) to save $400. Register online now!
---
Program Overview
The Rutgers Three-Week Turf online course is designed for individuals who are interested in starting or accelerating their career in the turf management industry. Online convenience, practical content, expert instructors, international recognition, and networking opportunities are just a few of the benefits of this program, which provides a comprehensive overview of turfgrass science and golf course management essentials.
Three-Week Turf Course: At a Glance
Learn the essentials of turfgrass management from the comfort of home!
Online course offered every January
Flexible schedule combines live Zoom classes and prerecorded lectures
All are invited to attend; no application process, no prerequisites
Tuition: $1,995 if you sign up by December 15, 2023. After that date, tuition is $2,395. Save $400 when you register early!
Payment plans and financial aid available
A great choice if you are new to turf management, looking for formal education to help you move up the ladder quickly, short on time, or tight on money
---
Dig into Three-Week Turf
The Rutgers Professional Golf Turf Management School's Three-Week Preparatory Course consists of three straight weeks of online training held every January. Details for the upcoming session are below.
Dates: January 8-26, 2024
Time: 11:00 am – 5:00 pm EST
Location: Online
Registration Fee: $1,995 (if you register by December 15, 2023); $2,395 after.
Learn more about attendance costs and financial aid options.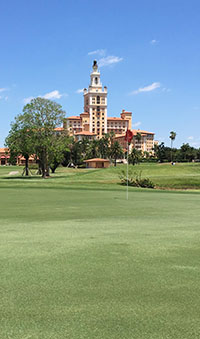 What You'll Learn in Three-Week Turf
The intensive curriculum of this condensed three-week turf program is designed to give you the maximum amount of content in the least amount of time. You will learn how to better manage challenges at your facility, improve its aesthetics, and increase your value as a turf manager.
Topics include turfgrass weeds, diseases, and insects; irrigation; mowing; soil fertility; machinery maintenance; golf course construction; and more.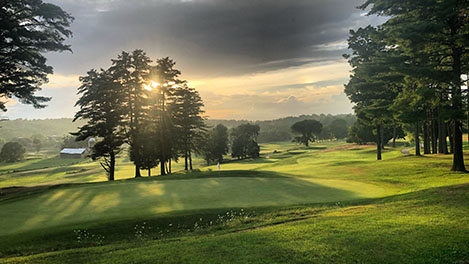 Three-Week Turf Program Format
To allow for a flexible schedule, our online Three-Week Turf Course will
consist of two types of instruction:
Live classes that encourage students to engage with instructors and each other. These classes will be recorded and available for the students who are unable to attend.
Prerecorded lectures that you can view at your own pace.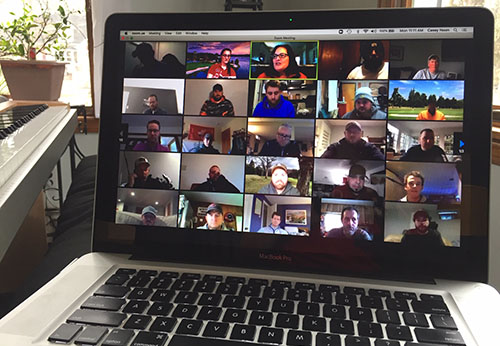 Who Should Attend Three-Week Turf?
We welcome anyone with an interest in turfgrass management to register for the Three-Week Turf Course! There are no prerequisites for admission, and there is no application process.
Our students include:
Greenskeepers who need formal education to advance their careers.
Superintendents and assistant superintendents who want to gain a better understanding of the science behind sound turf management and gain new insights into managing golf course personnel.
Career starters and career changers looking to learn the basics and jump-start an exciting new profession in the turfgrass management industry.
Golf course owners and general managers whose goal is to better communicate and coordinate with their grounds management teams.
Turf industry sales representatives seeking to better understand the wants, needs, and terminology of their clients.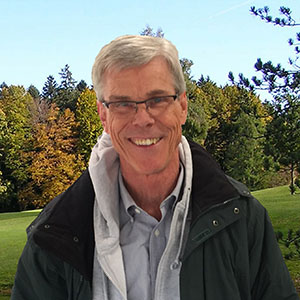 Student Profile: John Ahern
2019 THREE-WEEK TURF COURSE ATTENDEE
A career changer from the pharmaceutical industry, John Ahern attended the Rutgers 3-Week Turf Course to learn the basics of turfgrass management. After completing the Three-Week course, John was hired by a Rutgers Two-Year Certificate Program alumnus and began working on the grounds crew at Greenbriar Oceanaire Golf and Country Club in Waretown, NJ.
"It was really practical…The class gave me a much better perspective of what to expect going in and definitely helped me get a foot in the door." – John Ahern
The Rutgers Advantage: Learn from the Best
Students in the Rutgers Professional Golf Turf Management School's Three-Week Course receive personalized attention from many of the turf industry's most respected instructors.
Our instructional team includes superintendents, plant diagnostic specialists, irrigation professionals, and turf consultants, as well as world-renowned Rutgers faculty from the Center for Turfgrass Science.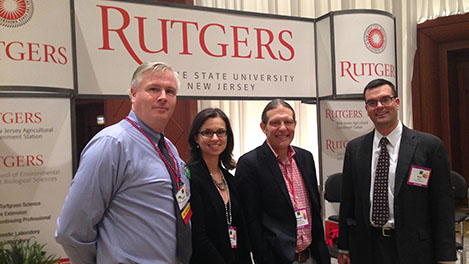 There are no prerequisites or application requirements for the Three-Week Turf program. Simply register, pay, and attend!
Registration for the 2024 class is now open!
Learn more about attendance costs and financial aid options.
Payment plans are available; full tuition is due before the start of class.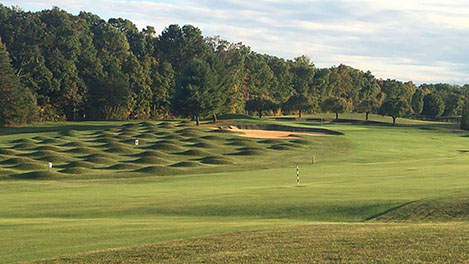 5 Reasons to Attend the Rutgers Three-Week Turf Course
1. ONLINE CONVENIENCE
Save on travel and housing costs while benefiting from the exceptional education the greens industry expects from Rutgers University. To allow for a flexible schedule, this online course combines live, instructor-led Zoom classes and prerecorded lectures you can view at your leisure.
2. CAREER ADVANCEMENT
Employers hire and promote staff they trust will make everyday decisions based on sound scientific principles. Add this widely respected turfgrass management credential from a nationally recognized university to your resume to prove your knowledge and grow your career.
3. PRACTICAL CONTENT
Learn how to better manage challenges at your facility, improve its aesthetics, and increase your value as a turf manager. Topics covered in this course include soil fertility; management of turf diseases, insects, and weeds; machinery maintenance; irrigation principles; and much more!
4. EXPERT INSTRUCTORS
Receive personalized attention from distinguished Rutgers professors, established superintendents, expert plant diagnostic specialists, industry-leading irrigation contractors, and prominent turf consultants.
5. NETWORKING
The #RUTurf network of professors, instructors, alumni, and students is an advantageous community that can provide job referrals and technical advice throughout your career.
Yesterday is over. Tomorrow is too late. Now is exactly the right moment. Register today!
---
Why Rutgers? Allow Our Students to Explain…
Dominic Stout, 2014 Three-Week Turf Course Student
Eastman Golf Links

,

,

"As a recent high school graduate and a newcomer to the turfgrass industry, I was unsure what to expect coming to the 3-week program. I thought the course would be helpful, but I never imagined I would learn so much. The teachers and staff are eager to teach as much as possible in just 3 weeks. I definitely feel as if I have a solid foundation on which I can start and grow my turf management career."
James Semar, 2015 Three-Week Turf Course Student
Bethpage State Park

,

,

"Being a manager at a major golf facility, I need to know the basics and understand what the greenskeepers are doing. Coming to this class has helped me understand what the superintendents do so that I can help them do their job better."
Jorge Villarroel Pacheco, 2017 Three-Week Turf Course Student
The Milbrook Club

,

,

"Going back to work on my golf course after taking this class, I'm going to have a whole different view of everything. This three-week course made me open my eyes and realize this is what I want to do, simple as that."
Matthew Ranum, 2019 Three-Week Preparatory Course Student
The Hole Nine Yards

,

"Coming to Rutgers' Three-Week Turf Course was a real eye opener. There are so many things I'm going to take away and apply immediately. The more I know, the more excited and confident I am. The program was a really good way to get a broad spectrum of information about turf science and golf course management."
Nate Seawell, 2020 Three-Week Turf Course Student
NorthStar Golf Club

,

"My experience with the Rutgers Three-Week Preparatory Course completely exceeded expectations. I was able to immediately implement some of the things I learned while in class at my own club. With this course, I was able to take away not only a lot of knowledge about turf, but also many professional connections that I will have for life."