Main Content

Rutgers Leads the Way in Turf Management
"What the New York Yankees are to baseball, Rutgers University is to the turf industry."

– Rick Woelfel, NJSGA Golf Magazine, Spring 2015
The Rutgers New Jersey Agricultural Experiment Station (NJAES) has a long and distinguished history of providing turfgrass research, education, and service programs in support of the turfgrass industry and is recognized as a world leader in turf research. Rick Woelfel's article titled "For Turfgrass Knowledge, Experts and Students Turn to Rutgers" (published in the Spring 2015 issue of the New Jersey State Golf Association's Golf magazine) detailed with pinpoint accuracy the three-pronged mission of our turf program, explaining that Rutgers aims to provide:
Wide-ranging research in the field of turfgrass science;
Assistance and outreach to turf managers around the world; and
Education and training to the men and women who spend their professional lives tending to turf.
To fulfill these objectives, Rutgers established its first series of turfgrass evaluation plots in 1923. By 1932, we had founded a working turf advisory service that assisted golf courses throughout the tri-state area. And in 1961, the Rutgers Professional Golf Turf Management School was chartered by Dr. Ralph Engel.
---
Our Roots: Educating Turfgrass Management Professionals for Over 50 Years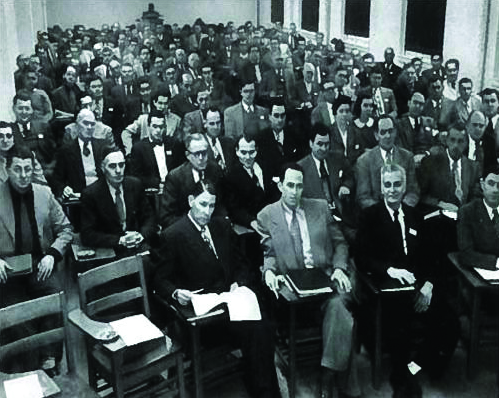 Dr. Ralph Engel, a highly respected teacher, researcher and extension specialist, wanted to provide a creative learning environment where golf course employees could build their skills and knowledge in the ever-changing science of golf turf management. He believed in mentoring first, encouragement second and, finally, exposure to the finest educators. Since graduating our first class in 1962, we continue to honor Dr. Engel's vision of creating a world-renowned learning center for golf course employees pursuing education and certification. Now, we welcome you into this prestigious institution and network.
---
Our Vision: Shaping Today's Successful Golf Course Superintendent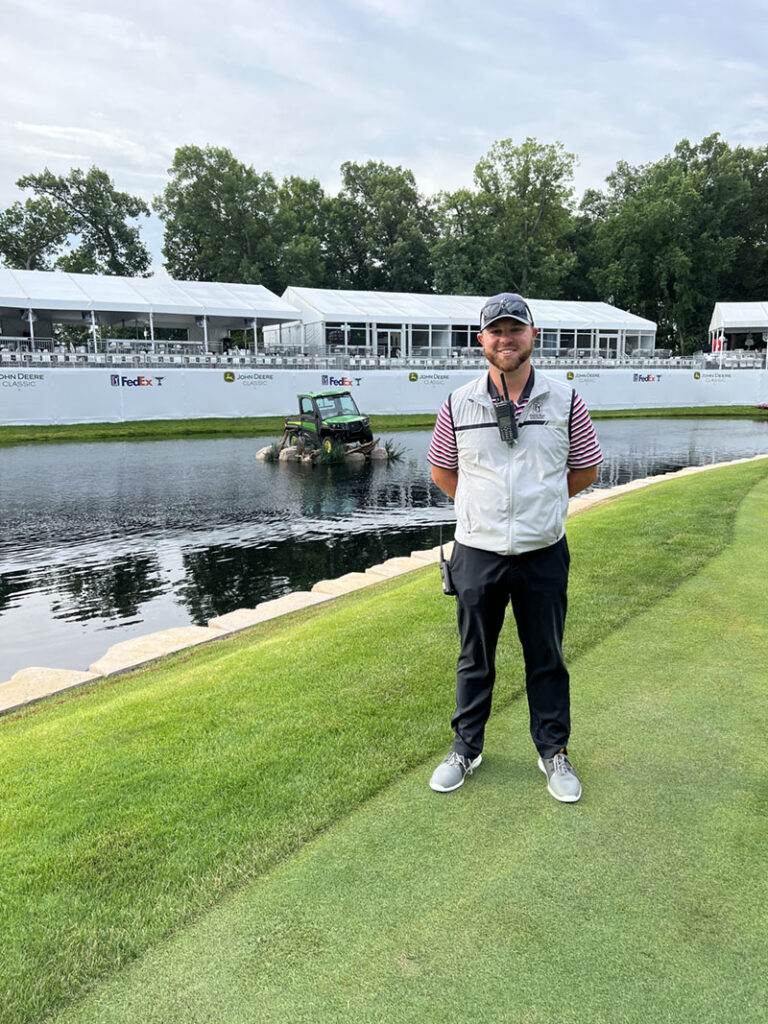 Today's elite golf course superintendents develop scientific knowledge of turfgrasses and their cultivation, maintain an aesthetically pleasing and environmentally sound golf course, and understand the game of golf. Successful golf turf management professionals also develop the skills to work within a budget and communicate effectively with managers, owners, vendors, members, and staff. The unique educational experience that aspiring turf managers receive at the Rutgers Professional Golf Turf Management School prepares them to be able to effectively handle these challenges and more.
To date, over 4,700 professionals have completed our golf turf certificate programs. Hundreds of these graduates are currently working as golf course superintendents or assistant golf course superintendents at many of the most highly regarded courses across the United States and around the world. Others have become leaders in related turfgrass careers, working in positions at parks, sports fields, seed companies, irrigation companies, turf management equipment companies, and more. Read our alumni stories to see how our programs have opened new doors for many graduates.
We encourage you to explore our Two-Year Certificate Program and Three-Week Preparatory Course to find out how we can help you pursue a successful and rewarding career in turf management!
---
Our Goal: Providing Students with the Skills and Confidence to Excel in Turf Management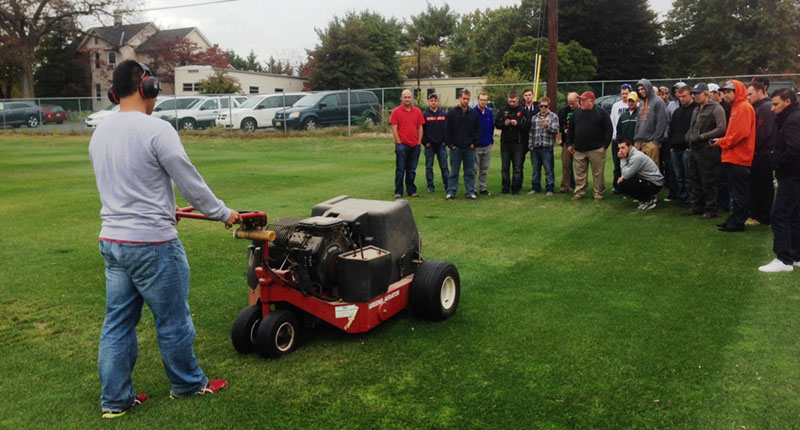 Our goal is to provide an active learning environment that promotes creative opportunities for students to attain knowledge, develop skills, build self-confidence and ultimately become leaders in the golf turf industry. Review the program details for our Two-Year Certificate Program or Three-Week Preparatory Course to learn more about how our courses can help you take the next step in your turf career.
---
Our Faculty: Eager to Share Their Turfgrass Knowledge with Students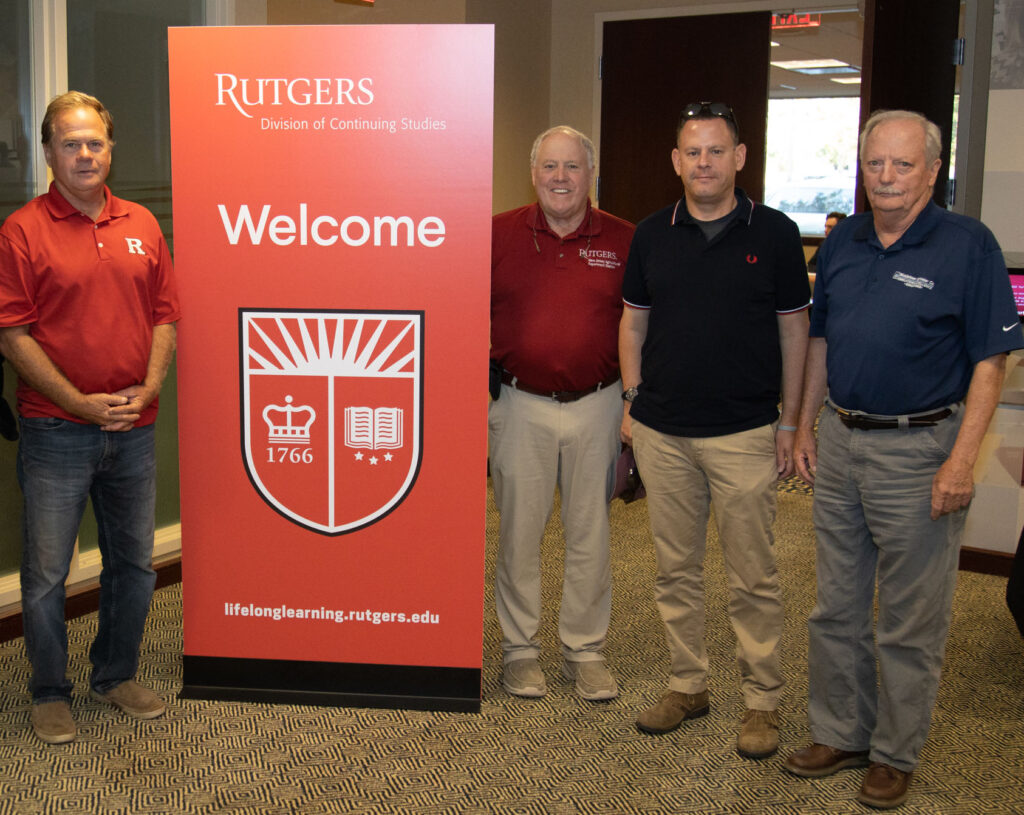 To give you the most practical education possible, we have gathered the best turf instructors from both the academic community and the golf turf industry. Our acclaimed team of instructors includes distinguished Rutgers professors, who conduct leading turfgrass research. You'll receive personalized attention from these renowned Rutgers professors, as well as from established superintendents, expert plant diagnostic specialists, industry-leading irrigation contractors, and prominent turf consultants.
Dedicated to your education, our teachers work tirelessly to make sure you have a complete understanding of the information you need. You'll leave Rutgers able to make effective decisions to prevent and solve issues on your golf course. Plus, you will always have the Rutgers team at your fingertips to leverage as a resource throughout your career.
For in-depth profiles of the members of our instructional team, please visit our Golf Turf Management School instructors page.
---
Our Students: A Diverse Group with a Shared Passion for Turfgrass Management
Whether you are new to the turf industry or already have experience working on a golf course, the Rutgers Professional Golf Turf Management School can help you take the next step in your career. Our turfgrass management students are a very diverse group, and they enjoy learning from one another, forming lasting friendships, and building professional connections that continue to thrive long after class has ended.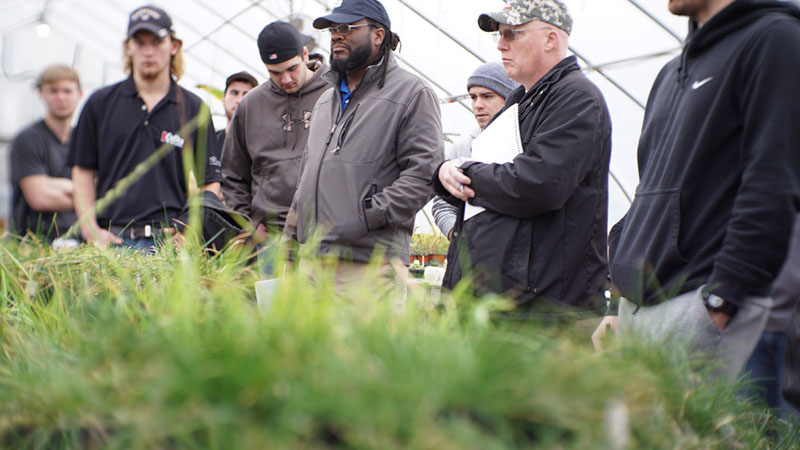 While many of our students are from the northeastern part of the United States, we also have countless alumni who have traveled from all over the country and the world to attend our golf turf management training programs. Students have come to the Rutgers Professional Golf Turf Management School from all 50 states and well over 20 other countries, including Austria, Australia, Bahamas, Bahrain, Barbados, Canada, China, Dominican Republic, England, Estonia, France, Germany, India, Ireland, Mexico, Mongolia, Netherlands, Nigeria, Norway, Pakistan, Panama, Russia, Saudi Arabia, Scotland, Spain, Switzerland, Turkey, and the United Arab Emirates.
Some of our students are young men and women who are just starting their turfgrass management careers. In fact, we have had participants come straight out of high school into our Three-Week Turf Course. On the other end of the spectrum, many individuals with 5, 10, 15, even 20+ years of prior experience in the golf course turf management industry make the decision to attend our programs. These men and women, who are often already working as golf course superintendents or assistant superintendents, or as turf and grounds managers at athletic stadiums or park systems, choose to pursue turfgrass management training at Rutgers in order to attain formal education that can help them advance their turf careers.
---
Our Staff: Friendly, Knowledgeable, and Ready to Help Turf Students
Our supportive and customer centered administrative team works hard to facilitate a positive learning experience for all students who attend our golf turf management programs. We are happy to answer questions, provide tours for prospective students, and help you make the most of your time here at Rutgers Professional Golf Turf Management School. If you're considering pursuing a turfgrass management certificate from Rutgers, please contact us today!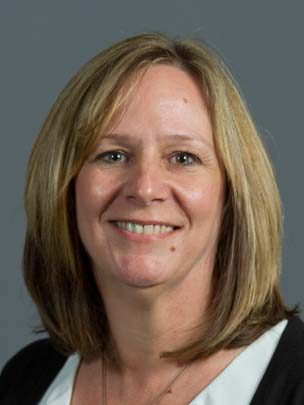 Program Coordinator: Suzanne Hills
848-932-7234
2yearturf@njaes.rutgers.edu
3weekturf@njaes.rutgers.edu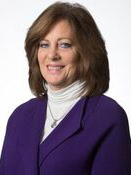 Administrative Assistant: Donna Rafano
848-932-8996
rafano@njaes.rutgers.edu
---
Don't Just Take it From Us! Here's What Our Students Say
John Collins, 2016 Two-Year Certificate Program Graduate
River Run Golf and Country Club

,

,

"Rutgers Professional Golf Turf Management School leads the industry in its scientific research while upholding the tradition of the game. This program is an asset to superintendents, a blessing to golfers, and continues to have a positive impact on the world we live in today. Rutgers Professional Golf Turf Management School helps mold the future of the industry, 18 holes at a time."
Jeffrey Swanson, 2014 Two-Year Certificate Program Graduate
Fox Hopyard Golf Club

,

,

"There's no other program in the country right now for the money, for the time, for the experience and the knowledge... Not only are you learning about how to grow grass, you're learning about how to maintain and build relationships [and] leadership. It's an all around growth experience.

"Having 16 years of experience is great but once you finally start to understand the concepts and the science behind everything, it brings everything to a head. You can never stop learning in this industry, whether you're 21 or 51. If you feel like you need more education, come here."
Daniel Heubeck, 2017 Three-Week Preparatory Course Student
Sunset Hill Golf Club

,

"The best place to learn the art and science of any trade is to go to the best people that have the knowledge and experience you need. For turfgrass management, Rutgers is the place to go."