Main Content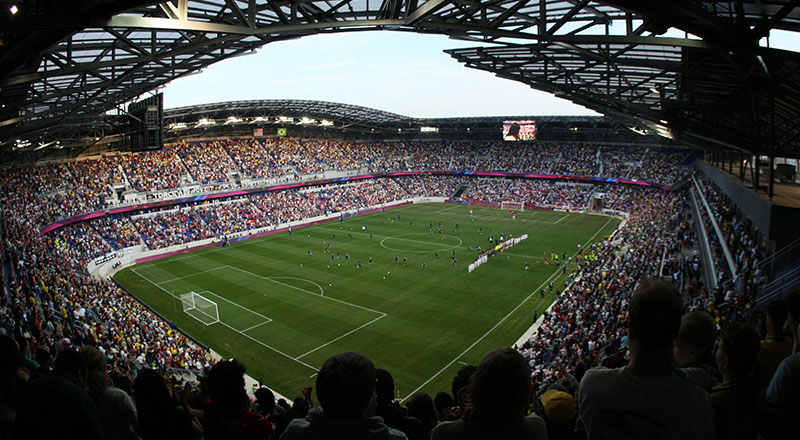 Students who graduate from the Rutgers Professional Golf Turf Management School don't just work on top golf courses around the US and the world. Our alumni also work outdoors for many different types of employers, doing lots of amazing work, including:
Managing the infield grounds for NASCAR
Greenskeeping and grounds maintenance for sports stadiums, from Yankee Stadium to Florida's minor league ballparks
Directing grounds maintenance for large corporate facilities, like Pfizer Global
Maintaining grounds for outdoor amphitheaters
Managing sports fields and grounds at private schools, universities, and colleges, from Mahogany Community College in Ohio to Temple University in Philadelphia
Directing facilities and grounds maintenance for hospitals and cemeteries
Managing nurseries, flower growing facilities, and turf farms
Owning and managing landscape design firms and irrigation companies
Managing town, city, county, and state parks, from New York's Central Park to Cheyenne, Wyoming's city parks to Boone County, Kentucky's parks
Consulting and designing courses for golf course construction firms
Maintaining grounds and landscapes for state agencies, from the NY Department of Environmental Protection to the PA Turnpike Commission
Doing sales for golf course equipment companies and turf seed companies
In fact, any agency, corporation, or government entity that owns or operates large parcels of land, whether used for sports, entertainment, or aesthetics, needs professionals to be outside, managing and maintaining those grounds. This means that there are many career options for students who come through our turf management programs and want to work outdoors in fields related to sports, the environment, agriculture, and entertainment. The options are limited only by your ambitions!
Whether you want to work outside in a far-off, exotic location (Germany, Russia, Dubai, or France, perhaps), a tropical locale (the Caribbean, Hawaii), or stay a little closer to home, you will find Rutgers Turf School alumni working in a variety of job roles out in the great outdoors all over the United States and in practically every corner of the globe.
---
Learn How Rutgers Students are Using Their Turf Education for Unique Careers
Meet Eric Harshman, Sports Turf and Grounds Manager
Eric Harshman, a U.S. veteran and graduate of the Rutgers Two-Year Turf Certificate Program, has found career success in multiple sports turf management and grounds management roles after discovering a passion for turf. He has held positions at several colleges and universities.
Meet Todd and Richard Apgar, Turfgrass Supply Company Professionals
Working to fulfill a family legacy, Rutgers Three-Week Turf students Todd and Richard Apgar are the third generation of Apgars working at Metro Turf Specialists, a leading turfgrass supply company.
---
Are You Ready to Get the Skills You Need to Score a High Paying Outdoor Job?
If you are ready to invest serious time in your turf education with more in-depth training and want to get experience doing an internship, learn more or apply to our Two-Year Turf Certificate Program today.
If you don't have the time to take a two-year program or you're not sure yet if a career in turf management is for you, get your feet wet with our introductory Three-Week Preparatory Turf Course. Held every January, there's no application process — just register and learn!
---