Main Content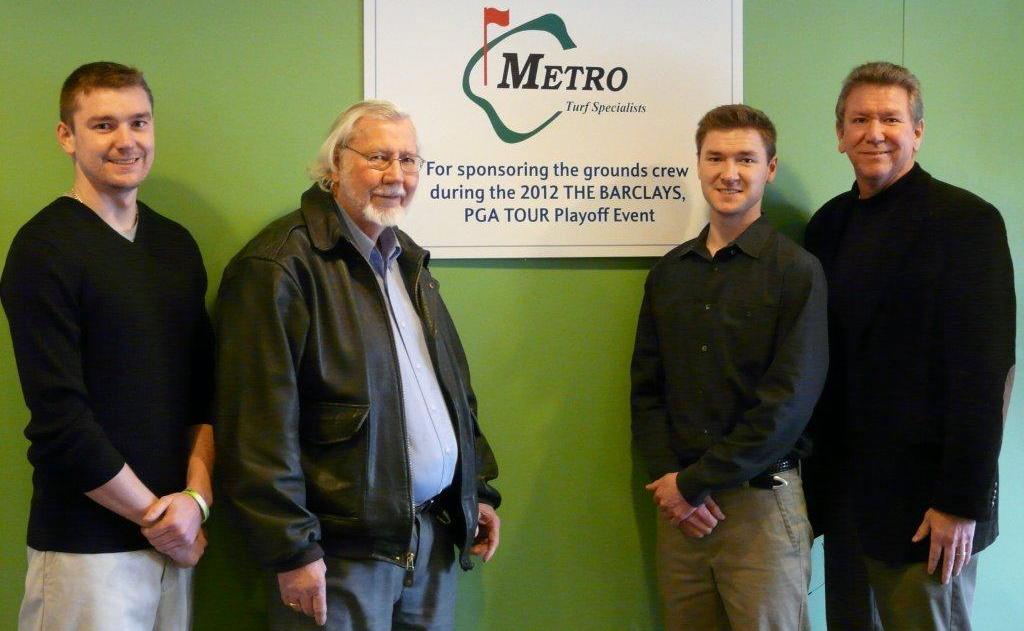 Todd and Richard Apgar, brothers and attendees of the 2013 Rutgers Professional Golf Turf Management School's Three Week Preparatory Course, are working to fulfill a family legacy. They are the third generation of Apgars working at Metro Turf Specialists, a leading turfgrass supply company.
Seeking to follow in the footsteps of their parents and grandparents, Todd and Richard needed to deepen and broaden their turf management science skills and credentials. The Rutgers three week turf certificate program, rather than the full four year turf management degree, was a solution that worked for the Apgars and their family.
"The best part of this program is the intensity of it," said Todd. "It's just three weeks, but they jam in as much as possible. I think what will help my brother and I the most in the long run is the diversity and comprehensiveness of the program."
Todd, who holds a bachelor's degree in business management, was surprised and impressed by the new insights he gained in management and leadership. "I am amazed at the diversity of what the Rutgers three week course had to offer," he said. "Going in, I thought the course was going to be strictly about turf maintenance. I learned so much more. For example, I loved [Instructor] Chris Carson's class on management and people skills."
In the 1980's, Richard Apgar and his wife Jill started their own small business by opening a garden store in Bedford Hills, New York. A quaint operation, they sold hoses, top soil, mulch, and other home garden supplies. With the help of their son, Scott, the Apgars expanded their business into an independent turfgrass supply company that acts as the middle man between turf managers and industry manufacturers. Their Connecticut-based warehouse serves golf courses, sports fields, and state parks throughout metropolitan New York, Long Island, Connecticut, the lower Hudson Valley, and northern New Jersey.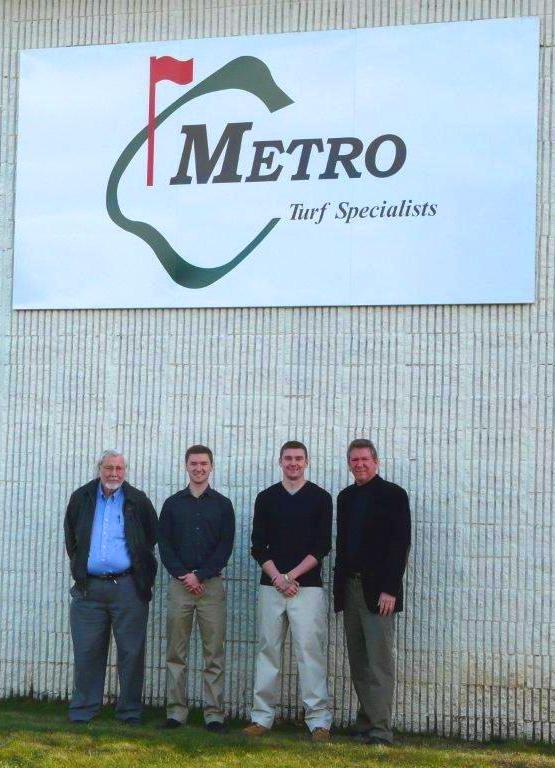 Among the many products the Apgars deliver are pesticides, fungicides, herbicides, insecticides, biostimulants, organic alternatives, seed, topdressings, and fertilizers. But, Metro Turf Specialists deliver much more to their customers: they offer advice, recommendations, and most of all, support.
"We do a tremendous amount of research on each product / supplier we support and do not agree to partner with them until we are convinced there is a place and value to the end user in our market," said Scott. "We believe in a true partnership between manufacturer, distributor, and end user."
Metro Turf often works with the Rutgers Center for Turfgrass Science to do soil testing, disease diagnostic identification, and other research to find out definitively what the issues are and what products work best in various specific situations. They take pride in their research and ability to give quality advice. They have been known to hand deliver samples to Rutgers to expedite the process for their customers. "With over 50 supply companies now in our territory from which superintendents can choose," Scott explains, "my team knows, our customer service is what distinguishes us from the competition. We have the desire to be the best."
Dedicated to the timeless tradition of quality customer service, the company tagline is, "Customers, Our Top Priority" and in order to continue offering such educated advice and recommendations to their clients, Todd and Rich attended the Rutgers Professional Golf Turf Management School in January of 2013.
The Three-Week Preparatory Course covers the essentials of turfgrass management, including soil fertility, plant nutrition, botany, turf varieties, establishment and maintenance, preventing and controlling turf diseases, weeds and insects, irrigation, pruning, equipment, and more. A great opportunity to gain a solid foundation in the science behind turf management, students working in various golf course careers and turf management jobs come to Rutgers each year. Attendees include grounds managers, irrigation and spray technicians, superintendents, club owners/managers, and sales representatives for seed, pesticides, fertilizers, equipment, or other turfgrass related products.
Todd and Rich are close in age (22 and 24 respectively) and have already developed an excellent work ethic and tremendous career ambitions. "Our goal is to offer even more than what my grandfather could offer in the early years, build on what our dad has created the last twenty years, and take the business even farther in the future. Servicing our customers and creating strong relationships will allow us to expand and grow!"
As is the case in any industry, education is critical. "In order to properly promote and sell a product, you have to know about it inside and out," said Rich. "Where my brother built an agronomic base spending his summers working golf course jobs, I needed a complete background on what we offer. I came to Rutgers Professional Golf Turf Management School to create my own base by learning the specifics of maintaining turf, managing people, differentiating between product types: what they do, at what rate to use them, how to mix them, and much more. I guess I will call it learning the four W's: When, Why, What and Where."
In addition to customer service, Metro Turf Specialists, like the Rutgers Professional Golf Turf Management School, recognizes the importance of people management and leadership skills.
In discussing what they had learned from instructor Chris Carson (retired Superintendent of Echo Lake Country Club) about effectively supervising crews, Rich acknowledged, "Dad is a pretty good manager. He demands perfection, but he appreciates and rewards a job well done."
Scott and his wife, Jackie, who also works at Metro on a part-time basis, have communicated their appreciation for what their sons took away from the Rutgers program. "We couldn't be happier with our financial investment in the program. Each weekend, Rich and Todd would come home and give us a blow-by-blow recap of what they learned," states Scott. The education they received at Rutgers has strengthened Rich's three years of on-the-job training at Metro and complemented what Todd learned in four years of college. "It was just perfect," beamed Scott.
Today, three generations of the Apgar family work together to run the company. And one day, Todd and Rich will take over the family business. The Rutgers Professional Golf Turf Management School is proud to provide the education that helps customer service oriented, hard-working family businesses like Metro Turf Specialists grow and succeed.
Learn more about the Rutgers Three-Week Turf Course!