Main Content
Written by Bill Swayze; originally published Fall 2011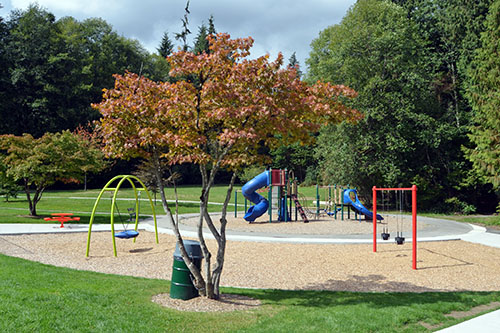 Things can go wrong at your public park and playground.
That baseball diamond might have those old pedestal bases that are unforgiving on the bones of any amateur player sliding into second or third. That fence that separates a pop fly from a homerun might be installed backwards, doing damage to any outfielder hustling for the ball.
What about that outdoor basketball court? Is the backboard too close to the out of bounds? Or the soccer field – is that sprinkler system eroding enough turf to trip up a young sweeper? Or the jungle gym – is there enough mulch on the ground to break a child's fall?
How do groundskeepers miss these accidents-waiting-to-happen, and how can they be inspired to make sure they never do?
Welcome to the world of Neil Dougherty and Ned Lipman, two Rutgers instructors who are experts: Dougherty in how to avoid the risks that can lead to expensive lawsuits, and Lipman in how to motivate the park personnel to take care of potential problems before the lawyers get involved.
Together they teach a course called Park Management and Liability Issues through the Rutgers Office of Continuing Professional Education.
"There are six critical things in risk management – detail, detail, detail and document, document, document," said Dougherty, who often testifies in court about park maintenance and procedures after a lawsuit has been filed.
"The key is to keep very good records and develop a system that shows you and your staff conducted reasonable regular inspections, and keep a maintenance checklist and try to have fresh eyes when you are looking at your athletic fields and courts and playgrounds."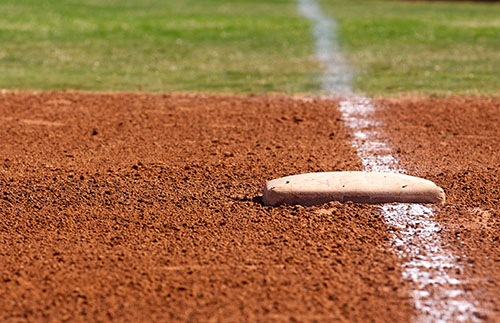 Still, accidents do happen in the safest of public parks, especially on fields where games are measured by innings and outs. While it should be common knowledge that break-away bases are safer than pedestal bases, the older bases are still used. The national Centers for Disease Control estimated that if all the pedestal bases were replaced by breakaway bases nationwide, some 1.7 million injuries and $2 billion in medical costs would have been avoided last year, Dougherty said.
Meanwhile, some 13,000 playground equipment related injuries occur on school grounds and some 70 percent involve falls from that equipment each year, according to the National SAFE KIDS Campaign.
While figuring out ways to make that public terra firma safer is somewhat of an exact science, motivating the public workforce to take care of the problems there is not. It's downright impossible sometimes, Lipman said.
Lipman, who also is the former director of the Office of Continuing Professional Education, noted, "There are common problems facing public sector managers, who have to deal with union protections and civil service. A lot of them feel that no matter what they do, they are ineffective within the context of influencing civil service workforce and special appointees. These managers face a lot of resistance."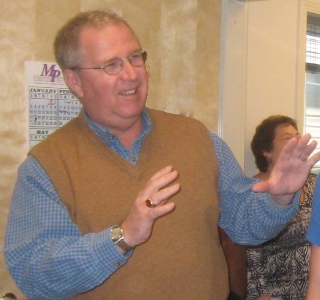 "In the seminars, we try to build strategies in this day of layoffs, salary freezes, and budget cuts. About 40 percent of our people who attend leave with a positive sense that they can make a difference and 60 percent remain beaten down by institutional obstacles," Lipman said.
To lead that 40 percent to think the glass is half full, the managers take a personal temperament test and learn they might have become deaf to good ideas percolating in the ranks below them. They are reminded that perspective differs from worker to worker and bosses need to become better listeners and aspire to be respected and considered credible, trusted, and fair. You can't learn by speaking. And you put people in the right position to do the best job they can, Lipman said.
"When it comes to being a good manager, a boss needs to know three questions: Where do the workers need to go? What do they need to know? And how do they need to grow?" Lipman added. "And now that is especially important. Management skills become even more valuable with declining budgets and personnel numbers. Anybody can be a good leader when times are good. But when times aren't, that's when it counts," Lipman said.
In addition to the Park Management and Liability Issues course, the Rutgers' continuing professional education program offers an Athletic Field Maintenance and Construction. That program focuses on what managers need to know about maintenance and repairs, drainage, pest management, and construction, be it a baseball field, football field, or soccer field, or other athletic fields.
Those who have taken the original course say what Lipman and Dougherty teach can save a municipality a lot of money.
"They are incredibly knowledgeable and tell you what can go wrong and why you should document everything, and keep track of what you do to maintain your parks to prevent from falling behind the eight ball with a lawsuit," said Stephen Matuza, who managed the golf facilities for Oyster Bay on Long Island and took the seminar last year.
"And you learn a lot about yourself as a manager. You really can't find a course like this anywhere else," Matuza said.
Learn more about Rutgers' Park and Athletic Field Courses!