Main Content
Written by Casey Sky Noon; originally published June 11, 2018

This week, Tiger Woods, Dustin Johnson, and Jordan Spieth will compete in the 118th US Open Championship at Shinnecock Hills Golf Club. The New York course is ranked just behind Pine Valley, Augusta National, and Cypress Point in the 2017-18 edition of Golf Digest's 100 Greatest Courses in America. Of the approximately 5,000 volunteers on hand to help with all aspects of this famed event, only 160 are chosen to work on the grounds crew and Rutgers is proud to brag that about a dozen of those mowing and blowing turf managers are Scarlet Knights!
Rutgers' Native American Roots at Shinnecock
The story of Peter Smith, a 1982 graduate of the Rutgers Professional Golf Turf Management School's Two-Year Certificate Program, is one of deep familial and cultural ties. Peter Smith was born and raised as a member of the Shinnecock Indian Nation. He grew up on the reservation (just a mile south of the 10th hole) and was a tribal leader of the Native American clan, who helped build Shinnecock Hills Golf Club back in 1891. His grandfather worked on the greens staff for nearly 50 years, and his father logged 30 years as the superintendent. Following that proud family legacy, Peter Smith took the reins as superintendent in 1980.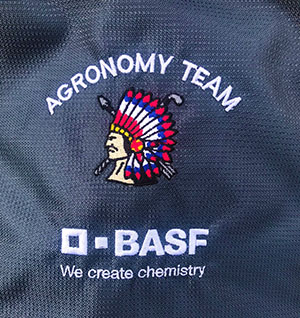 Although he grew up on the golf course and within a family of turf managers, Peter Smith formally learned the science behind grounds maintenance at Rutgers University. He attended two 10-week sessions on the Rutgers Cook Campus in New Brunswick, New Jersey in 1981-1982. Learning from Rutgers' diverse instructional team made up of university faculty, research scientists, plant pathologists, irrigation consultants, superintendents and other industry experts, he studied agronomy, botany, soil fertility, irrigation principles, turfgrass diseases/insects/weeds, ornamental plants, budgeting and much more. With this comprehensive education informing his efforts, Smith successfully led the charge in preparing Shinnecock for the 1986 and 1995 US Opens.
Fast forward to 2018 and #RUTurf alumni still have their bunker-raking hands and divot-filling feet in the game.
Years of Planning and Prepping
The United States Golf Association (USGA) expects 250,000 people from around the country and world to visit Long Island for the week-long tournament. To prepare, logistical planning has been in the works for years. Ryan Baker, who graduated from Rutgers Two-Year Certificate Program in 2017, is one of the vital volunteers on the greens team. Last year, he worked at National Golf Links of America, another prestigious golf course in Southampton, New York and observed the initial preparations with curiosity and interest.
"I never had the chance to get out and walk the grounds of Shinnecock, but it was a great experience even just getting to see them prepare from nearby," he said. "I am very excited to be a part of all the action this year."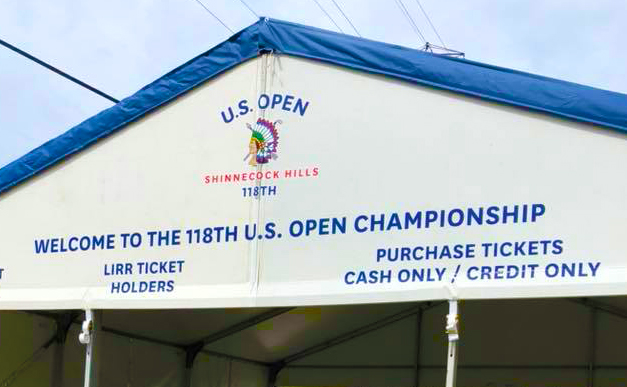 Steven Furneaux, a 2018 graduate of the Rutgers Two-Year Certificate Program, said that all the years-in-advance hustle and bustle of preparing Shinnecock for the US Open peaked his interest in volunteering. "While interning at Atlantic Golf Club, which is about 10 minutes from Shinnecock, I was surrounded with all the talk and hype on a daily basis," he said.
As the event drew nearer, Furneaux began to understand why the preparations began so many months in advance. "The tournament is a very big deal. They are putting in temporary train stations, pedestrian overpasses, closing roads, etc."
In addition to transportation and parking plans, setting the groundwork included making arrangements for power generators, electricity lines, hospitality tents, fencing, ropes, chairs, tables, media stands, food storage, portable toilets, plumbing lines, security, and the list goes on and on.
A Typical Day for the Agronomy Team
Now that the games have begun, the greens team, led by Shinnecock Superintendent Jon Jennings, is on high alert. In fact, each day begins with a 3am breakfast and a 4am morning briefing.
Lorabeth West, a 2014 graduate of the four-year degree program offered by Rutgers Center for Turfgrass Science, explained, "I got in Sunday (June 10) and I'm staying right across the street from the maintenance facility in the dorms at Stony Brook University." It will be an exhausting, but exhilarating experience. "I will work all the shifts, morning and night, the entire week. I'm so looking forward to this!"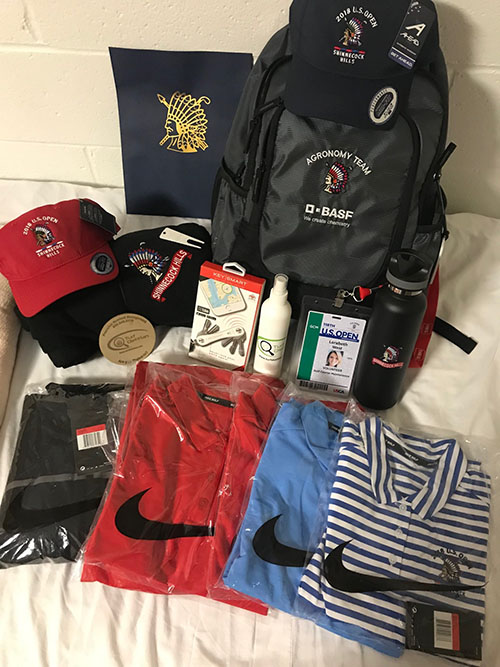 By 4:15am, Lorabeth and the rest of the grounds crew will be busy doing morning maintenance. The team will be rushing to mow fairways, tees, and greens, to rake bunkers, blow off debris, fill divots, change hole locations, and do everything and anything else needed to get the course prepared for play. Everything has to be perfect because the world is watching. In fact, according to the USGA, television coverage is now reaching 150 countries!
By 8am sharp, the volunteers, working alongside Shinnecock's regular staff, are back in the maintenance facility to clean and adjust equipment. The numbers are staggering. Mechanics are adjusting almost 100 mowers twice a day to make sure they are cutting properly.
In the "Road to the US Open" podcast with Dan Beyer, Jennings described the 20+ fairway mowers, 30+ greens mowers, and assorted other hands-on crew members as something like a ceremonious spectacle. "It is really a sight to see in that parade of equipment and people that go out on the golf course."
At 5pm, they start all over again.
Like Lorabeth West, Steven Furneaux is also working with the grounds crew for the full 7-day duration of the tournament. "When I received the email detailing the daily schedules, it was clear that we were going to be busy!"
Well Worth the Effort
In "The Road to Shinnecock" diary series by Golf Course Industry and BASF, Shinnecock Hills Superintendent Jon Jennings said, "Every time that I have volunteered at an event, I have gleaned at least five ideas that I can bring back to the place where I have worked and implement them to make our operation better."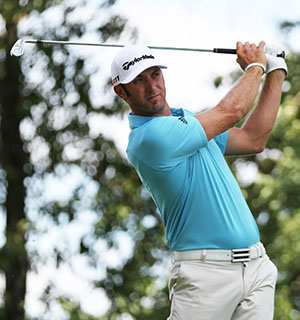 In addition to the practical benefits of professional experience, volunteers receive a package of US Open branded merchandise and bragging rights.
Robert (Bruce) Ferguson, a 2017 graduate of the Rutgers Professional Golf Turf Management School's Two-Year Certificate Program, was eager to learn what it takes to prepare for an event as prestigious as the US Open.
"I am thrilled to see how the whole operation flows firsthand," he said. "But I am most excited to be walking on and preparing the golf course for players like Tiger Woods, Dustin Johnson, and Jordan Spieth."
"I'm extremely excited about working the US Open," said Steve Furneaux. "It is one of the greatest golf events at one of the greatest golf clubs ever."
Plus, working an internationally recognized tournament like the US Open is a valuable opportunity to meet other people. Lorabeth West, who worked at the LPGA Swinging Skirts Classic in 2016, the Wells Fargo Championship in 2017, as well as the Walker Cup in 2017, knows firsthand that networking is key to career advancement.
"I have met so many people that have gone to Rutgers," said Lorabeth West. "It is always great to be around them. Everyone is so proud of Rutgers, as am I!"
Learn more about Rutgers Professional Golf Turf Management School!