Main Content
Written by Margaret McHugh
Tom Felcetto lost his job as a pharmaceutical researcher at Merck & Co., Inc. two weeks before Christmas. It was 2005, and despite 40-plus years of experience, he couldn't find a job in the field. Felcetto realized it was time for a new career.
Michael Kowal set his sights on becoming a doctor when he arrived at Penn State in 2003 to study biobehavioral health. But by his junior year, the prospect no longer appealed to Kowal, largely because of the high cost of medical school. He graduated without knowing what he would do professionally.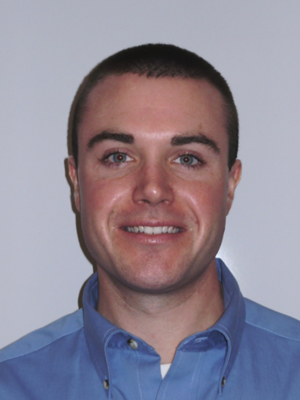 Felcetto and Kowal both landed in the same field – protecting public health – after taking the Environment and Public Health (EPH) course run each summer by Rutgers University's Office of Continuing Professional Education. The EPH program provides a path to a fulfilling career for science-minded people just starting out in the work world and those making a change.
"After that course, my career just catapulted,'" said Kowal, a member of the 2008 EPH class. Kowal, 24, is now a New Jersey licensed Registered Environmental Health Specialist (REHS) with the Monmouth Regional Health Commission and is working on a master's degree in public health to become a health officer.
After Felcetto lost his job, he ran into a former Merck colleague who graduated from Rutgers' EPH program and became an REHS. The job sounded interesting – and one in which his age wouldn't be seen as a liability, said Felcetto, now 63. The Edison resident enrolled in the 2006 class.
Rutgers' EPH course encompasses eight weeks of classroom instruction taught by 30-plus experts practicing in their field, and a 200 hour internship that gives students hands-on experience working for a public health department, said Rebecca Rathmill, senior program coordinator. The program enables students to sit for the state's REHS licensing exam.
"It was intensive. You really had to study,'" Felcetto recalled. He especially liked that the instructors related lessons to real-life experiences. "You heard what you would see. It's what convinced me I was doing the right thing."
Registered Environmental Health Specialists are the front-line investigators for many of the state's public health and environmental issues, Rathmill said. They work as health inspectors, environmental managers, and consultants in both private and public sectors.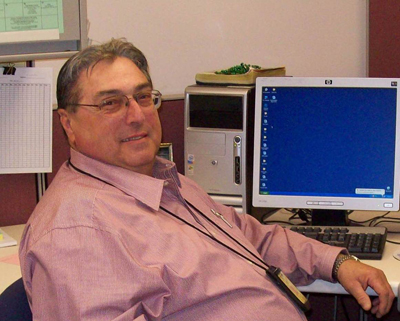 Working for the Middlesex County Health Department, Felcetto inspects supermarkets, restaurants, convenience stores and public pools throughout North Brunswick. He also deals with neighbors complaining about cats wandering their neighborhood and grass growing too high.
Having spent four decades working mostly solo in labs and offices, Felcetto enjoys "the people interaction: you meet all sorts of people and that really makes the job."
Kowal, who got hooked on epidemiology while an undergraduate, now coordinates his employer's infectious disease control program.
But that's just one part of the job. As health inspector for four Shore towns, Kowal handles residents' complaints, conducts inspections of food establishments and coordinates the Model Lead-Safe Cities program, running lead-awareness fairs at which children are screened.
"On a daily basis, we prevent people from getting a disease or food-borne illness. I think that's great," the Point Pleasant resident said. Kowal also appreciates the camaraderie among health inspectors: "There's always someone you can call: it's a team atmosphere."
Not that this supportive and nurturing mentality surprises Kowal. Long before he began his job he experienced it in the EPH class. The instructors all were available to talk before and after class and during breaks, and they gave students their phone numbers and e-mail addresses, Kowal noted.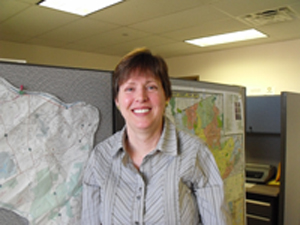 Suzette Esteves and Marianne Feeney both learned about the EPH program while undergraduates at Montclair State University – though years apart. Feeney, 49, returned to college in the early 1990s, when her daughters were little and earned a bachelor's degree in allied health while working part-time as a dental hygienist. Rutgers' EPH class intrigued her, but it would be more than a dozen years before she enrolled in 2007 because her husband's job transfer took the family to Virginia temporarily.
After earning her REHS license, Feeney landed a job as health inspector with the Franklin Township Health Department, where she had done her internship. She now works for the Somerset County Health Department, inspecting septic systems and well as well as daycare centers, restaurants and tattoo parlors. "I love the variety: you never know what you're going to encounter during the day," the Bedminster resident said. "There is always a story at the end of the day."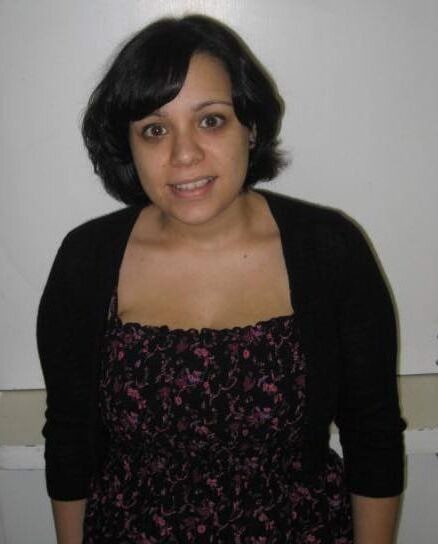 Feeney sees her job as educating people about what they're doing wrong and getting them to change their behavior – much liked she did as a dental hygienist.
Esteves enrolled in the 2009 class three weeks before getting her degree in food science and nutrition. She had decided she did not want to be a dietician. The EPH program "seemed like a natural step for me," said Esteves, 23. In January, she got a job as a quality management specialist with Steritech, a food safety and pest prevention company based in Charlotte, N.C.
"I like educating people on what they can do to improve food safety," the North Arlington resident said. "You run into so many problems in a kitchen." Another graduate of the Rutgers program had told Esteves about the position and she believes her REHS license gave her an edge over other candidates. "The program opens up so many doors in the public and private sector. It puts you ahead of the curve."
Learn more about Rutgers' Environment and Public Health (EPH) Program!