Main Content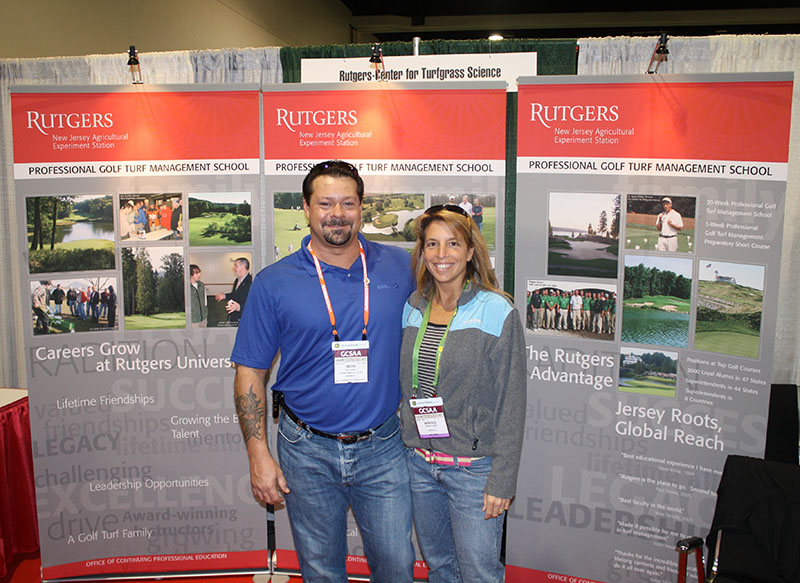 Keith Carper was a 24-year-old US Army Cavalry Veteran working as an Assistant Ski School Director at Alpine Mountain in the Poconos, PA. His boss at Alpine Mountain, Scott Mathews, was also the Head Golf Pro at Hideaway Hills Golf Club in Kresgeville, PA. Matthews asked him what he did during the summer when Alpine Mountain shut down. Since he wasn't working, Carper was excited to try out the golf industry and when he did, he found that he liked it.
Not only did Keith Carper like golf turf management, but he also knew that it could provide him and his family with a good life. He began working at a small 9-hole golf course but shortly after he found a better position as a Tractor Operator at Picatinny Arsenal, which he knew would provide more opportunities for career growth.
In fact, it was soon after he was hired at Picatinny that Carper saw an announcement about a Rutgers Two-Day Golf Course Turf Management Course. "Picatinny sent me to that. I went and saw all the different subjects and everything that was involved in Turf Management. Soon thereafter, I was invited to the Rutgers Professional Golf Turf Management School's Three Week Preparatory Course," said Carper.
"In the Three-Week Course, they pretty much gave you a little taste of everything a golf course turf manager needs to know. I remember thinking, 'Wow, there's a heck of a lot more to maintaining a golf course than cutting grass.' There are a lot of extra things that people take for granted. The Three-Week Course really opens your eyes to all that is necessary to move up the turf management ladder," said Carper.
"Upon completing the Three-Week Turf Short Course, Picatinny created a job that never existed there, which was a Foreman's position because now I had a little bit of education in the field, "said Carper. Shortly after that, at the age of 28, he got an invitation to the Rutgers Professional Golf Turf Management School's Two Year Certificate Program and got approval to attend.
"Picatinny actually sent me through the Two-Day, Three-Week, and Two-Year process and upon completion of the Two-Year Course, they promoted me to Assistant Superintendent. In addition, the education I got at Rutgers and the experience I obtained while at Picatinny was instrumental in helping me land a position as the Assistant Superintendent of Sterling Farms Golf Course in Stamford, CT."
Now Carper is the Assistant Superintendent at The Country Club of Darien in Darien, CT, and Rutgers is proud to call him an alumnus of our turf management education programs.
Learn more about Rutgers Professional Golf Turf Management School!