Main Content

Jump to: Register | Course Details | Overview | Instructor | Reviews | CE Credits | Policies | Contact Us | Related Courses | Join Email List
---
Register Now
Contact Carol Broccoli to Register
---
Course Details
Course Name: Understanding Sustainability Management
Course Code: ER0113WA24
Date: December 20, 2023
Time: 8:30 am – 3:45 pm EST
Location: Online
Format: Live, instructor-led
Registration Fee: $150 per person
Multi Person Discount Fee: $130 per person (Save when you sign up with a colleague!)
Recycling Series Discount Fee: $120 per person (Save when you register for all courses in the Recycling Certification Series!)
Paying with a check, money order, or purchase order?
Payments should be made out to: Rutgers, The State University of New Jersey
Checks and money orders should be mailed to: Office of Continuing Professional Education, Attn: Registration Dept., 102 Ryders Ln, New Brunswick, NJ 08901-8519
Purchase Orders can be mailed to the address above or electronically sent to registration@njaes.rutgers.edu.
Course Details
Course Name: Understanding Sustainability Management
Course Code: ER0113WB24
Date: May 1, 2024
Time: 8:30 am – 3:45 pm EST
Location: Online
Format: Live, instructor-led
Registration Fee: $150 per person
Multi Person Discount Fee: $130 per person (Save when you sign up with a colleague!)
Recycling Series Discount Fee: $120 per person (Save when you register for all courses in the Recycling Certification Series!)
Paying with a check, money order, or purchase order?
Payments should be made out to: Rutgers, The State University of New Jersey
Checks and money orders should be mailed to: Office of Continuing Professional Education, Attn: Registration Dept., 102 Ryders Ln, New Brunswick, NJ 08901-8519
Purchase Orders can be mailed to the address above or electronically sent to registration@njaes.rutgers.edu.
---
Course Overview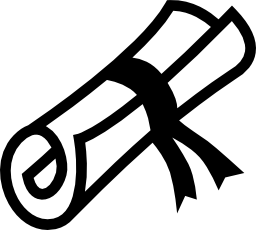 This class is part of the NJ Recycling Certification Series.
This program has been designed to help individuals better understand how economic activity – and the programmatic decisions it drives – may impact the health of the environment and society. The course will examine how and why natural resources are often undervalued or ignored completely by traditional accounting practices and economic data. It also will discuss why natural assets, such as clean air and water, tend to be abused precisely because they are the "common property" of society at large.
Featured Topics
What is sustainability—and why should we care?
Why people, communities, and nations overwhelm natural resources
Global climate change—real numbers and predicted costs
Industrial ecology—how does it fit in?
Systems analysis and process improvement—evaluating what YOU do
Who Should Attend?
If you are completing the NJ Recycling Certification Program in order to become a Certified Recycling Professional, you must take this course. Current Certified Recycling Professionals and Certified Public Works Managers can also take this course to earn recertification credits, as well as anyone else who is interested in learning more about the topic of sustainability.
---
Meet Your Instructors
Gray Russell, Montclair Township

Gray Russell is the Sustainability Officer for Montclair Township. He runs the township's Office of Environmental Affairs under direction of the Department of Health and Human Services. The Mission of this office is to: implement cost-saving energy reduction and waste prevention measures for the Township; provide information on environmental stewardship, public wellness, and economic responsibility to residents, schools, local businesses, and the municipal operations; and, as the liaison between the municipality and the Montclair Environmental Commission, to help create policies that protect our natural environment, the health and safety of residents, and the resilience of Montclair now and in the future.
Dr. Anthony Broccoli, Rutgers University

Dr. Anthony Broccoli is Distinguished Professor of Atmospheric Science in the Department of Environmental Sciences at Rutgers University, where he also serves as Co-Director of the Rutgers Climate Institute. His primary research interest is climate dynamics, especially the simulation of past climates and climate change. He has recently served as Co-Chief Editor of the Journal of Climate, and he has been a contributor and reviewer for the Intergovernmental Panel on Climate Change. Prior to coming to Rutgers, Dr. Broccoli spent 21 years at the National Oceanic and Atmospheric Administration (NOAA) Geophysical Fluid Dynamics Laboratory in Princeton, one of the leading climate modeling centers in the world. He is a Fellow of the American Meteorological Society and the American Association for the Advancement of Science.
Dr. Paul D. Gottlieb, Rutgers University

Paul D. Gottlieb, Ph.D. is Associate Professor of Agricultural, Food, and Resource Economics at the School of Environmental and Biological Sciences. He is also an extension specialist, with college-wide responsibilities related to smart growth, land use policy, and economic development in rural communities. He received his Ph.D. in public affairs from Princeton University's Woodrow Wilson School, where he concentrated in urban and regional development. Prior to entering Princeton, he served for three years as a researcher for the New Jersey Office of State Planning (now the Office of Smartgrowth). He authored numerous technical reports for the agency and has published articles on growth management in various journals. Dr. Gottlieb joined Rutgers in 2002.
Dr. Kevin Lyons, Rutgers University

Dr. Lyons conducts research on developing and integrating global environmental, social, economic, ethical criteria and data into supply chain/procurement systems and processes. His research work includes the environmental and economic impacts on raw material extraction, logistics, manufacturing, consumption, consumer of multiple products and services research, designing and implementing local, national and international environmental economic development systems, waste-to-energy systems and environmental and sustainable social policy and financial impact forecasting (e.g. Sarbanes Oxley Corporate Social and Environmental Impact Reporting). He has also created the supply chain archeology and supply chain waste archeology research disciplines and has researched and written extensively on conducting environmental health-checks on global supply chains and the resulting benefits of reduced risk management impacts and costs. Dr. Lyons also serves as director of the Rutgers Business School Public Private Community Partnership Program.
---
Student Reviews
"This course needs to be taught to as many people as possible…All speakers were interesting and offered excellent information."
– Past Participant
"[I learned] There are so many more grants and other funding opportunities than I was aware of! I will start looking into other funding sources."
– Past Participant
Most useful part of the course: "The idea that recycling is an important feature and basis of sustainability."
– Past Participant
---
Continuing Education Credits
The Understanding Sustainability Management course is approved for 0.6 Rutgers CEUs, as well as the following credits from professional organizations.
New Jersey
NJ Certified Public Works Managers (CPWM): 3 Technical and 3 Management Contact Hours
NJ Certified Recycling Professionals (CRP): 6 Classroom Recertification Credits
---
Course Requirements and Policies
Technology Requirements
This online course will be delivered via Rutgers Canvas learning management system and Zoom.
Equipment you will need to access this training:
A laptop or desktop computer is required for this class.
Speakers and microphone are not necessary as a call-in option is available.
Once you register with OCPE, you will receive an email from "Rutgers University Canvas" saying, "Click here to finish the registration process," to create your new account in the Canvas Virtual Platform. If you do not see this message in your inbox, please check your junk/spam folder.
Email Requirement
A unique email address is required for each registrant to register and access our courses.
If this is your first time registering with us, please provide your own unique email address when registering; do not provide an email address that you share with co-workers.
If you have previously taken classes with us and have used an email address that you share with your co-workers or supervisor, your account must be updated with a unique email address. To do this, please send an email to us at registration@njaes.rutgers.edu stating that your email address needs to be changed and include:

Your full name
The shared email address that needs to be changed
Your unique email address
A phone number where you can be reached if we have any questions
Photo ID Requirement
Each registrant will be asked provide a photo of him/herself holding their government-issued photo ID. This is required by credit boards so that you may receive credits for participating in this online course.
You will receive a reminder email prior to the start of the class with further instructions. Wait to receive these instructions before you attempt to upload your ID.
The photo must be clear enough that we can read your name and verify that the person pictured on the ID is in fact the person holding it.
After an OCPE staff member reviews the picture and verifies your identity, you will have access to participate in the course when it begins.
Cancellations and Substitutions
A $75 cancellation fee applies for this course. Substitutions are permitted. View our cancellation policy.
---
Program Questions? We're Here to Help!
If you have any questions about Understanding Sustainability Management, please don't hesitate to reach out to us.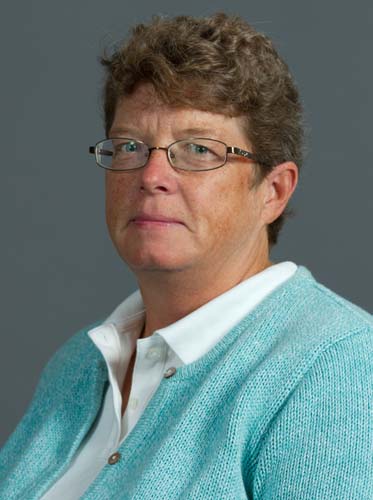 Assistant Director: Carol Broccoli
848-932-7207
carolbr@njaes.rutgers.edu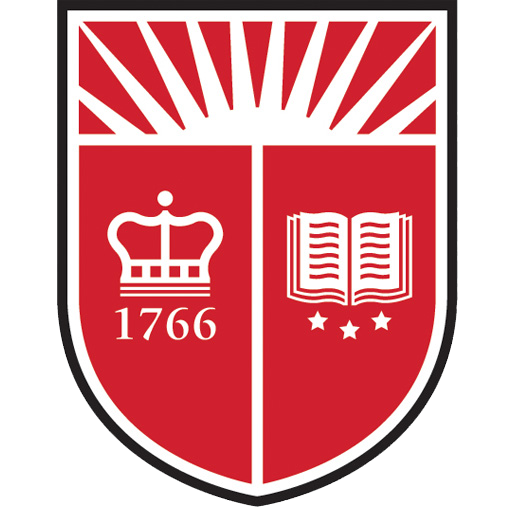 Administrative Assistant: Claudine Oleskin
848-932-7204
coleskin@njaes.rutgers.edu
For registration assistance, please contact our Registration Department at 848-932-9271, option 2 or email registration@njaes.rutgers.edu.
---