Main Content

Jump to: Register | Course Details | Overview | Instructor | Reviews | CE Credits | Policies | Contact Us | Related Courses | Join Email List
---
Important Notice About UST Training from Rutgers
We offer two different underground storage tank classes. Please ensure that you are registering for the correct course!
This class, Regulatory Training in Underground Storage Tanks, is a recertification class meant to be taken once every three years to maintain existing UST licenses (installation, closure, testing, cathodic protection).
We also offer UST Training for Class A&B Operators, which is only for those owners/operators of regulated tanks who need to be certified as an A/B operator for the first time. Visit the UST Training for Class A&B Operators page if you need to register for that class instead.
---
Register Now
Pay with Credit Card:
Pay with Check, PO, or Money Order:
---
Course Details
Course Name: Regulatory Training in Underground Storage Tanks
Course Code: EW0201CB24
Date: December 13, 2023
Time: 8:30 am – 4:30 pm (Check-in at 8:00 am)
Location: Rutgers EcoComplex, 1200 Florence Columbus Rd., Bordentown, NJ 08505 (Directions)
Format: In person classroom course
Registration Fee: $295 per person
Multi Person Discount Fee: $275 per person (Save when you sign up with a colleague!)

Registration Closes: December 12, 2023 at 12:00 pm
Paying with a check, money order, or purchase order?
Payments should be made out to: Rutgers, The State University of New Jersey
Checks and money orders should be mailed to: Office of Continuing Professional Education, Attn: Registration Dept., 102 Ryders Ln, New Brunswick, NJ 08901-8519
Purchase Orders can be mailed to the address above or electronically sent to registration@njaes.rutgers.edu.
---
Course Overview
** Learn more about the NJDEP's Subcategory: Service Technician License! **
If you work on USTs, you need this course!
Whether you are becoming certified for the first time or just need to recertify, you will get the regulatory information you need to stay current with New Jersey's UST requirements and help your clients or employer avoid potential penalty liability.
Please Note: The NJ Department of Environmental Protection (NJDEP) regulates Underground Storage Tanks (USTs) and requires the professionals who work on them to be trained, certified/recertified every three (3) years. When a person has notified the NJDEP of a discharge from a regulated UST on or after November 4, 2009, that person must retain a LSRP. LSRPs may work on unregulated heating oil USTs (remediation), but LSRPs are not required to be hired to remediate discharges from unregulated heating oil USTs. Certified Subsurface Evaluators may still be retained to remediate discharges from unregulated heating oil USTs without the supervision of a LSRP. The person responsible for conducting the remediation of a discharge from an unregulated heating oil UST must make sure that the Certified Subsurface Evaluator hired is employed by a firm that is also certified in the category of UST subsurface evaluation pursuant to the UST rules at N.J.A.C. 7:14B-16. The certifications for all other categories of UST services (i.e., installation, closure, tank testing, and corrosion protection) still require the refresher course.
Who Should Attend?
If you are renewing your certification, you must take a NJDEP-certified course within one year prior to renewal. Professional engineers and plumbing contractors, exempt from the certification examination, must attend the course within one year of certification.
Anyone working on USTs needs a good understanding of the applicable regulations and guidance, especially:
Attorneys
Consultants
Contractors
Engineers
Environmental Scientists
Geologists
Health Officers
Licensed Site Remediation Professionals (LSRP)
Soil Scientists
Tank Owners
---
Meet Your Instructors
Michael Cowan, NJ Department of Environmental Protection (NJDEP)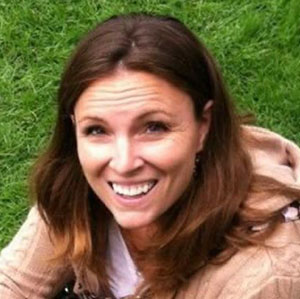 Jenna DiNuzzo has been an inspector for the Bureau of Underground Storage Tanks Compliance and Enforcement at the NJDEP since 2007. Since 2020, she also oversees the UST contractor certification program. Jenna is also a member of the Association of State And Territorial Solid Waste Management Officials (ASTSWMO) Emerging Issues task force.
Rebecca Hollender, TRC Environmental Corporation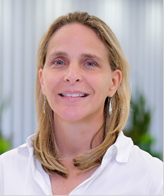 Rebecca Hollender is a Sr. Principal Consultant and Office Practice Leader for TRC's New Providence office and the Director of LSRP Services. She is a Certified Professional Geologist and Licensed Site Remediation Professional and has over 30 years of experience. She oversees the work completed by TRC's 14 LSRPs and has extensive experience in the investigation and remediation of soil, ground water, and vapor intrusion impacts at residential, commercial and industrial facilities, public entities, and utilities. Ms. Hollender has managed numerous remedial investigations to address underground storage tanks (USTs), light non-aqueous phase liquids (LNAPL), dense non-aqueous phase liquids (DNAPL), petroleum impacts, chlorinated solvents, base neutrals, metals, and emerging contaminants, including PFAS and 1,4-dioxane. Her expertise includes LSRP Services, ISRA compliance and due diligence, and soil and ground water investigations. Ms. Hollender has issued over 30 Entire Site Response Action Outcomes (RAOs) and over 80 Area of Concern RAOs under the NJDEP's Site Remediation Reform Act. Ms. Hollender also provides litigation support and prepares expert reports.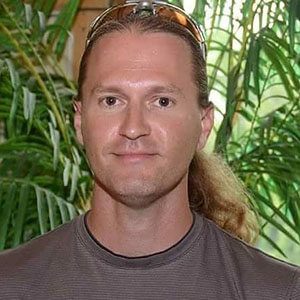 Mike Hollis is currently Chief of the Bureau of Underground Storage Tanks Compliance and Enforcement at the NJDEP. He has been with the Department since 2004 and has been working with UST systems since 2000. Mike is also the Chair of the Association of State And Territorial Solid Waste Management Officials (ASTSWMO) UST Release Prevention Task Force, and a member of the National Work Group on Leak Detection Evaluations, serving on the line leak detection and secondary/spill containment teams.
Kelly A. Giblin, RailPros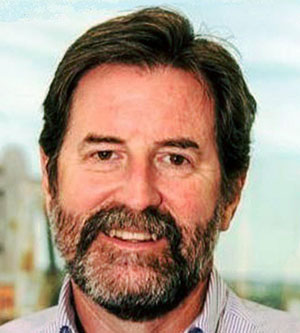 Kelly A. Giblin, PE is the Director of Engineering at RailPros. RailPros was founded in 2000 to provide a suite of transportation consulting services, specializing in engineering, design, and management for the rail and transit industry. He has experience in environmental management, remediation, permitting, and UST compliance.
Michael Justiniano, NJDEP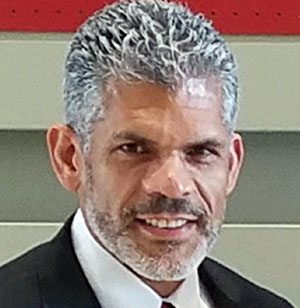 Mr. Justiniano has been an employee of the Department of Environmental Protection for 30+ years. During his time at the Department, Mr. Justiniano spent 20 years as a case manager and supervisor in the Department's Industrial Site Recovery Act (ISRA) program, 4 years as a supervisor in the Bureau of Enforcement and Investigations, and 9 years as a supervisor with the Bureau of Inspection and Review. Mr. Justiniano is currently the Section Chief for the Bureau of Field Operations – Southern Field Office where he manages the Unregulated Heating Oil Tank (UHOT) remediation program and the field operations for the southern half of the state. Mr. Justiniano holds a Bachelor or Science degree in Chemistry from Rutgers University.
Howard Nichols, TRC Environmental Corporation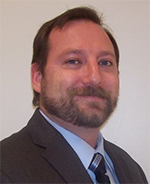 Howard is an environmental engineer with a 20+ year career focused on soil and groundwater remediation and wastewater treatment. Howard is based in New Providence, NJ and has a bachelor and master's degree in environmental engineering from Stevens Institute of Technology. He is a licensed professional engineer in New Jersey. As a stakeholder author, Howard participated in the development of the NJDEP document Technical Guidance on the Capping of Sites Undergoing Remediation.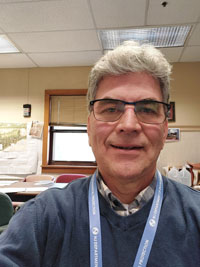 Tom has worked in the environmental consulting field focusing on site assessment/remediation projects for 14 years. He now works for the NJDEP as their Chief of the Bureau of Solid Waste Compliance & Enforcement. Tom holds a Master of Science degree in Environmental Science from Rutgers University and a Bachelor of Science degree in Geology from Richard Stockton College of New Jersey. He has held certifications as a New Jersey Subsurface Evaluator and for Underground Storage Tank Integrity Testing and infrared camera use. Currently, Tom is a Certified Hazardous Materials Manager.
---
Student Reviews
"The most useful part for me was the refresher on the UHOTs requirements, dirty dirt section, and handling of regulated USTs since that is what I handle on a daily basis as a consultant."
– Past Participant
"Good introduction to all facets of knowledge with respect to underground storage tank regulation."
– Past Participant
Most useful part of the course: "Interactive discussion on actual regulator issues encountered in field work."
– Past Participant
---
Continuing Education Credits
This Regulatory Training in Underground Storage Tanks course is approved for 0.65 Rutgers CEUs (6.5 contact hours), as well as the following credits from professional organizations.
New Jersey
NJ Certified Public Works Managers (CPWM): 2 Technical, 4 Government (Course No. DLGS-NJAES-12)
NJ Continuing Legal Education: 6.0 CLEs (Course No. 280)
NJ Drinking Water and Wastewater Operators: 6 TCHs (Approval #01-040601-30)
NJ Health Officers and Registered Environmental Health Specialists (HO/REHS): Rutgers University, NJAES, Office of Continuing Professional Education has been approved by the New Jersey Department of Health as a provider of NJ Public Health Continuing Education Contact Hours (CEs). Participants who complete this course will be awarded 6.5 CEs.
NJ Licensed Site Remediation Professionals (LSRP): 6.5 Regulatory CECs (Course No. 2012-032)
NJ Professional Engineers: 6.5 CPCs
Pennsylvania
This course is eligible toward PDHs for Pennsylvania Professional Geologists.
---
Meals
No breakfast will be provided. Lunch will be available for pre-registered attendees only.
NOTE: If you have any dietary restrictions or food allergies, please alert us at least one (1) week in advance of the course start date so that we can make reasonable accommodations. We cannot guarantee accommodations for special requests made after that time.
---
Course Requirements and Policies
COVID-19 Mask & Vaccination Policies for Face-to-Face Classes
Registrants attending OCPE events are not currently required to wear face masks or provide proof of vaccination.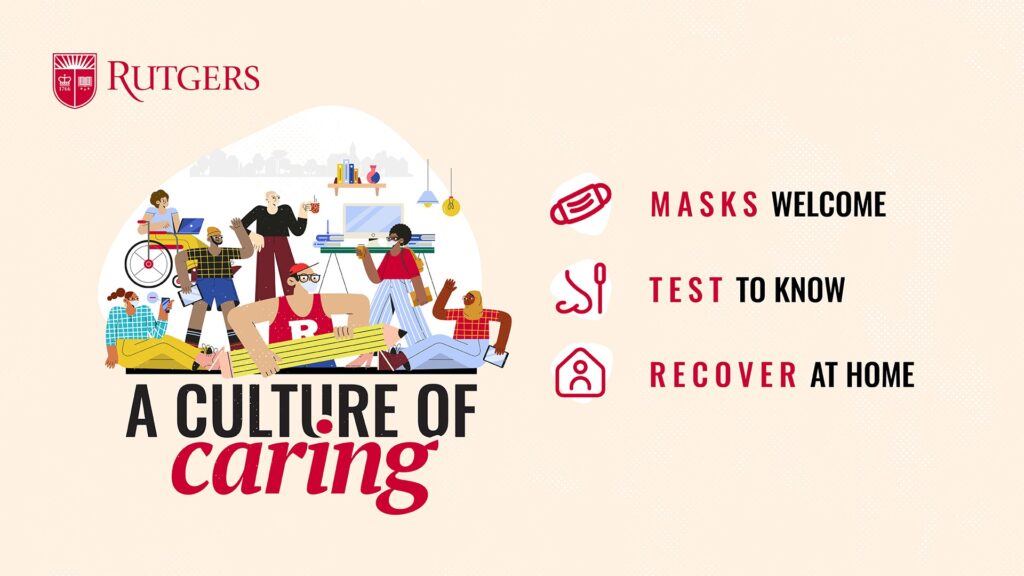 To continue to protect yourself and others:
Masks are welcome.
If you have symptoms, testing is encouraged.
If you feel unwell, please recover at home. Contact us to cancel your registration at 848-932-9271, option 2 or registration@njaes.rutgers.edu.
Email Requirement
A unique email address is required for each registrant to register and access our courses.
If this is your first time registering with us, please provide your own unique email address when registering; do not provide an email address that you share with co-workers.
If you have previously taken classes with us and have used an email address that you share with your co-workers or supervisor, your account must be updated with a unique email address. To do this, please send an email to us at registration@njaes.rutgers.edu stating that your email address needs to be changed and include:

Your full name
The shared email address that needs to be changed
Your unique email address
A phone number where you can be reached if we have any questions
Pre-registration/Walk-Ins
Pre-registration is required. We're sorry, but we cannot guarantee a seat, materials, or meals for walk-in registrants.
Location Changes
Location is subject to change; registrants will be notified in the event of a change.
Cancellations and Substitutions
A $75 cancellation fee applies for this course. Substitutions are permitted. View our cancellation policy.
---
Attention U.S. Veterans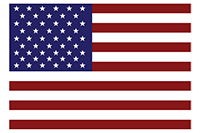 This course is approved by the New Jersey State Approving Agency for Veterans Training for educational benefits through the GI Bill®. Learn more.
GI Bill® is a registered trademark of the U.S. Department of Veterans Affairs (VA). More information about education benefits offered by VA is available at the official U.S. government website at http://www.benefits.va.gov/gibill.
---
Program Questions? We're Here to Help!
If you have any questions about Regulatory Training in Underground Storage Tanks, please don't hesitate to reach out to us.
Program Coordinator: Pamela Springard-Mayer
848-932-7463
pspring@rutgers.edu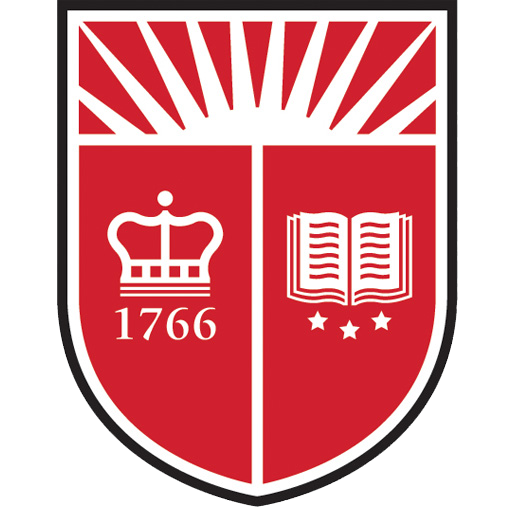 Administrative Assistant: Evan Portadin
848-932-7643
evan.portadin@rutgers.edu
For registration assistance, please contact our Registration Department at 848-932-9271, option 2 or email registration@njaes.rutgers.edu.
---