Main Content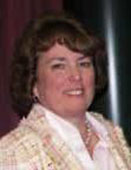 On September 1, 2022, Dr. Karen Plumley began her role as the Director of Rutgers Office of Continuing Professional Education in New Brunswick, New Jersey.
Dr. Plumley has an extensive educational and professional background in the turf industry, and this is expected to be reflected in her leadership of the Rutgers Professional Golf Turf Management School. Although Plumley admits, that a career in turf was not her initial goal, she is still passionate about her career choice. "I didn't grow up playing golf, so I found turf almost by accident. As I look back over a long, fulfilling career, I can't imagine a better way to have earned a living. Spending my days on golf courses. Talking with superintendents about their challenges. Helping them solve them. Educating the next generation of superintendents. It's been a wonderful experience," said Dr. Plumley.
Dr. Karen Plumley has a long history at Rutgers University. For the past several years, she has served as Director of Leadership and Organizational Development for Rutgers Cooperative Extension (RCE). In this capacity, she developed and led both internal and external leadership development curricula and programs. She currently serves as Acting Director of the Office of Continuing Professional Education (OCPE), also within RCE, providing executive leadership and operational oversight. OCPE provides educational outreach to more than 20,000 program participants annually through short courses and customized training programs.
A Jersey girl through and through, Dr. Plumley was born, raised, and educated (mostly!) within the Garden State. She earned her doctorate at Rutgers University in turfgrass pathology, as well as a B.S. in botany. She also holds an M.S. in forest pathology from the State University of New York-College of Forestry. She has a strong interest in education and has taught multiple undergraduate courses at Rutgers University and Brookdale Community College in leadership and/or plant science. She has given numerous lectures at conferences and educational programs across the country where she had the opportunity to stay connected with many alumni of OCPE programs and witness firsthand their impact on participants' personal and professional development. In 2004, she was honored to be the recipient of the Rutgers Turfgrass Alumni Achievement Award.
Dr. Plumley served five terms on the board of directors of the New Jersey Turfgrass Association (NJTA), the largest organization of turfgrass professionals in the state, including two terms as President. She has also served as President of the New Jersey Turfgrass Foundation (NJTF), the philanthropic arm of NJTA, coordinating fundraising efforts and overseeing industry support to build the foundation. To date, the NJTF has raised more than three million dollars and returned well over one million dollars to the Rutgers University Turfgrass Program in the form of student scholarships, fellowships, research grants, scientific equipment, and facilities support.
As she settles into her new role, Dr. Plumley continues to reminisce on her career, education, and what it means to be a woman in turf. "I must admit, it felt more like 'woman in turf' at the beginning of my career. More women joined the ranks as my career progressed and for me it has proved to be an enjoyable career path. Perhaps more awareness that this is a viable career path for women would lead more of them to consider it," said Dr. Plumley.
Please take a moment to congratulate Dr. Plumley on her new role. She can be reached at dr.karen.plumley@rutgers.edu. We are excited to see what she has in store for the Rutgers Office of Continuing Professional Education and the Professional Golf Turf Management School!