Main Content
Written by Bill Swayze; originally published Fall 2011
After Evangeline Costa started her own landscape design and consulting company on Martha's Vineyard, creating eye-catching gardens quickly became second nature to her.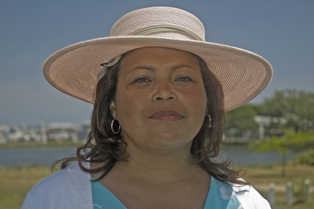 Bookkeeping, however, did not, and that soon started to erode profits, forcing her to grapple with problems that can leave even the greenest of thumbs operating in the red.
"Did I waste money? Yes I did. We made a couple of bad decisions and I wasn't giving our bookkeeper good direction," Costa said. "As a result, we wasted a lot of opportunities. We couldn't anticipate what was needed to move projects forward and we made purchases that prevented us from recouping costs because those decisions were not well thought out."
Then the former account executive for Fortune magazine registered with Rutgers University's Office of Continuing Professional Education for a one-day seminar called, "The Six Key Elements of Success for Landscape Contractors." The one-day offering focused on effective leadership, how to map out a business game plan, understanding production and overhead systems, and holding employees accountable for their efforts. (NOTE: This course has been replaced with a new class, Better Business Management Skills for the Landscape Professional.)
Costa noticed a change in her business right away after attending the seminar. Advice from the lecturer helped her keep track of her hours at the different job sites, 90 percent of which were summer home properties on an island where the average price of a quaint casa is a little more than $905,000.
She learned more effective marketing and networking strategies. The better she knew her clients, the better her work proposals became. She learned about organic land care, sustainability, and stormwater management issues. Going after every job was a recipe for failure. Having a full grasp of the company's cash flow was not.
"Now we find that we have the income to do great projects. Knowing those numbers, the bookkeeping, who we are targeting, and what we should be charging has been our saving grace," Costa said. "This has allowed me to sleep at night."
Jim Huston, an expert in the Green Industry which comprises 120,000 landscaping businesses in the U.S., said Costa's story is not unique, but where she turned to for help is.
"Many of these new businesses in the Green Industry, the new people starting a business have a good technical background. They know irrigation, design, how to treat a lawn, and horticulture, but they don't understand the business side of things, how to price their work, how to be profitable, and they get into trouble," Huston said.
By the numbers, the industry – like the rest of the economy – is struggling, with landscaping construction down some 30 to 50 percent. What that means is there are more companies competing for smaller and fewer jobs. As a result, more are closing; four out of every five new companies call it quits after the first five years in business, Huston said.
Huston, who was one of the guest lecturers with the program and has 500 consulting clients and five published books under his belt, also noted, "The Rutgers program is very unique with what they offer. There are about 150 colleges with landscaping design undergraduate courses, but when it comes to continuing education, Rutgers stands out and has been very beneficial continuing to provide the most up-to-date information about irrigation, horticulture, lighting, and other aspects of the Green Industry."
The landscape business courses at Rutgers include: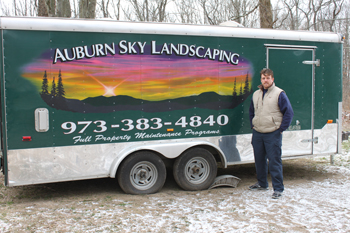 Other landscape contractors also say these seminars have helped them improve what they do.
"The great thing about the programs is they keep my mind fresh about how the industry is changing and about new techniques, so when I go to meet with a new client I am much more knowledgeable and comfortable. That has helped me speak with confidence, set better prices, get better jobs, and be more profitable," said Darren Tubito, owner of Auburn Sky Landscaping in Lafayette, N.J.
Robert Ciottariello agrees. The owner of Creative Concepts Landscaping in West Caldwell has taken several courses, including Common Sense Business and Pricing Strategies for Landscaping Contractors, the Six Key Elements of Success for Landscape Contractors, as well as courses that focused on irrigation systems, estimating, project management, and business growth.
He recently improved the way his full service company provides lighting design projects thanks to what he learned. He had previously been depending on subcontractors for lighting system installations.
"Now we do all of our own lighting. It was something we have added when we put together a proposal for our clients. We can show them how the lighting will look at night, we can tell them how we are going to do it, and we get it done much faster now instead of hiring a subcontractor. The projects look much more attractive and our work is becoming much more profitable," Robert said.
Learn more about Rutgers' Landscape Courses!