Main Content
Originally published September 2, 2021
In July 2021, GCSAA-TV aired a 3-minute video about the preparations for the Solheim Cup at Inverness Club in Toledo, Ohio. Superintendent John F. Zimmers, Jr. outlines what they did to get ready for the tournament and how the support from John Deere has been instrumental in their daily operations.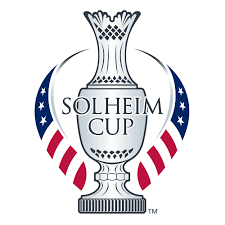 The Solheim Cup is a biennial, trans-Atlantic team match-play competition. Featuring the best U.S.-born players from the Ladies Professional Golf Association (LPGA) Tour and the best European members from the Ladies European Tour (LET), it combines the tradition and prestige of the game of golf with passion for one's country.
"All things lead to us believing that we may be kind of wide open for this, which is really exciting for Solheim and exciting for the community, and all the people who are traveling for it," John said in his GCSAA-TV interview. "If we are wide open, we can host without any restrictions thirty to thirty five thousand fans a day. So that's a very, very big event."
A graduate of the Rutgers Professional Golf Turf Management School's Two-Year Certificate Program, circa 1993, John is a proponent of education. When available, he has generously volunteered his time to participate in our superintendent's panel so that he can share tips and advice to students from his many years of experience.
John is one of thousands of successful greenskeepers we have trained in the art and science of managing golf courses, sports fields, and other highly-maintained properties. Our alumni lead the industry around the world and we hope to help you build your career in the same way!
Learn more about the Rutgers Two-Year Turf Management Certificate!