Main Content
Introduction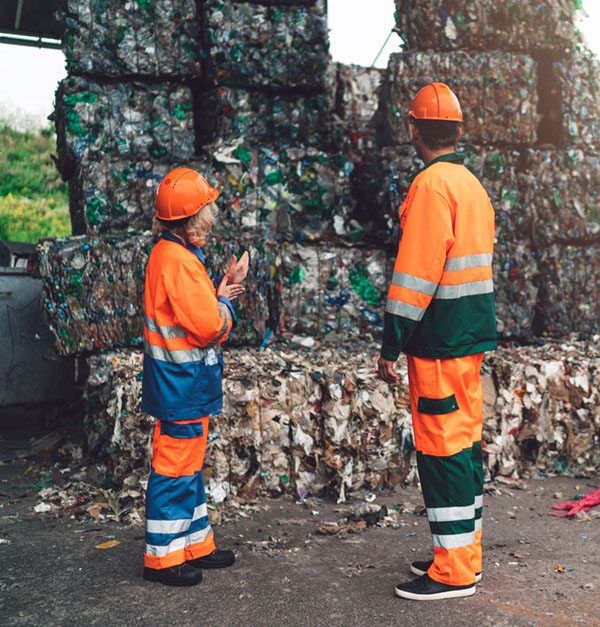 New Jersey's Recycling Enhancement Act (REA) requires that reports or other recycling-related documents be signed/certified by a Certified Recycling Professional (CRP). Since its inception in 1993, the New Jersey Recycling Certification Program has trained over 250 individuals in topics ranging from economics to truck routing and public communication. In response to the need for CRPs generated by the passage of the Act, the New Jersey Agricultural Experiment Station (formerly Rutgers Cook College) Office of Continuing Professional Education, in cooperation with the New Jersey Department of Environmental Protection (NJDEP) and the Association of New Jersey Recyclers (ANJR), has expanded the program into two tiers, with the type of training program a potential attendee requires determined by a combination of experience, prior training, and existing certifications.
The series requirements have been revised to include a four-day "alternate" certification program (and associated exam) to meet the needs of individuals who possess certain levels of experience, training, professional certifications, or a combination of all three. Those NOT meeting these criteria (outlined below) will be required to complete the full ten class, 21-day program.
If you want to become a CRP, please read the information below to determine whether you need to take the full NJ Recycling Certification Series (21 days) or if you qualify for the Alternate Series (4 days plus an exam).
A recertification requirement has been developed for those who completed the series but have let their certification lapse. More information can be found below.
The determination of which training course is applicable to a given individual will be made through review of the "Application for Admission/New Jersey Recycling Certification Series" (available on this webpage or by calling 848-932-7207) by members of the Recycling Advisory Committee, a group of professionals from the fields of recycling, solid waste, and government, charged with constantly reviewing and updating the series training. A copy of the application form must accompany all registration forms or be sent separately for review prior to program registration. NO EXCEPTIONS WILL BE MADE.
Questions and inquiries about this information should be directed to Carol Broccoli at 848-932-7207 or carolbr@njaes.rutgers.edu.
NOTE: Individuals who become certified by completing the alternate program will be required to obtain thirty (30) credits of continuing education during their initial two-year recertification period. This will revert to the standard requirement of twenty (20) credits in subsequent recertification periods. More information about recertification can be found on our CRP Recertification page.
---
CRP Certification Series Requirements
1. Individuals with No Formal Training
Not in a position:
Holding a title and with less than five to seven (5-7) years experience:
2. Individuals Seeking Recertification (those with lapsed or inactive CRP certification)
If you completed the series classes and were certified, but have allowed your certification to lapse, this is your opportunity to re-certify without re-taking the entire series!
3. Individuals Holding a Title and With Experience (these requirements would apply to those in the positions of Clerk, Health Officer, Township Manager, Purchasing Agent, Township Engineer, Recycling Coordinator, District Recycling Coordinator, and related statutory positions)
Those with five (5) or more years of experience/time in the position:
Those with less than five (5) years of experience/time in the position:
4. Certified Public Works Managers (individuals who have passed the CPWM exam and hold a current certification)
With five (5) or more years of experience:
With less than five years of experience:
Note: All programs will provide CPWM recertification credits.
5. Individuals who have successfully completed the "Managing Recycling Systems" certification course offered by the Solid Waste Association of North America (SWANA) and have five or more years of experience/time in the position:
---
If you have any questions, please contact Carol Broccoli at 848-932-7207 or carolbr@njaes.rutgers.edu.