Main Content

Course Status Notice – Not Scheduled
We do not have an offering of this course scheduled at this time. Please join our email list to be notified when the next offering is scheduled!
Jump to: Overview | Instructor | CE Credits | Contact Us | Related Courses | Join Email List
---
Register Now
Pay with Credit Card:
Pay with Check, PO, or Money Order:
---
Course Details
Course Name: Spanish Language/Culture for Agriculture and Horticulture
Course Code: AB0102WA21
Date: January 19 – March 9, 2021
Time: N/A – This class consists of online self-paced modules consisting of recorded instructor lectures and websites. In addition, the instructor will be available to support participant learning throughout the course with office hours and scheduled communications via phone or video chat.
Location: Online
Format: Self-paced
Registration Fee: TBD
Multi Person Discount Fee: TBD (Save when you sign up with a colleague!)

Registration Closes: TBD
Paying with a check, money order, or purchase order?
Payments should be made out to: Rutgers, The State University of New Jersey
Checks and money orders should be mailed to: Office of Continuing Professional Education, Attn: Registration Dept., 102 Ryders Ln, New Brunswick, NJ 08901-8519
Purchase Orders can be mailed to the address above or electronically sent to registration@njaes.rutgers.edu.
---
Course Overview
As the number of Spanish-speaking individuals seeking employment in the fields of agriculture and horticulture continues to grow, it is not surprising that language and/or cultural differences are seen as significant workplace challenges for employers hiring Hispanic labor. This course has been designed to respond to these needs. During a seven week program full of interactive online meetings, exercises, and projects, students will be introduced to basic conversational Spanish and a technical vocabulary designed specifically for those who supervise or work closely with an agricultural/horticultural workforce. In addition, presentations and materials will include information on the importance of cultural conventions of the Spanish-speaking world that, if not understood, may negatively impact workplace dynamics.
One strategy for addressing the challenges of a culturally mixed workplace is an investment in "occupational language and cultural training." Thus, an important tool for today's agricultural or horticultural professionals is a skill set that allows them to connect with their workforce at basic linguistic and cultural levels. This course has been designed to respond to these needs.
Course Structure
Recorded instructor lectures, coupled with websites presenting the fundamentals of Spanish grammar, will provide instruction. The instructor will be available to support participant learning throughout the course with office hours and scheduled communications via phone or video chat. Learning a language is an active process and participants are strongly encouraged to engage with the material through the multiple assignments presented during the course and to practice vocabulary terms, etc.
Featured Topics
Introduction – Discuss participant expectations and curriculum; assess Spanish language speaking ability of the class members; provide a review of the basics of the Spanish language; identify key vocabulary terms and phrases in order to plan the day's work; and compare and contrast American and Hispanic culture.
Basic Spanish – Identification and use of key Spanish vocabulary terms i.e. verbs and useful phrases; understanding the use of the verbs Ser and Estar in the present tense; meeting and greeting in Spanish, both socially and professionally; vocabulary of management/leadership.
Spanish in the Field – Discussing the farm/agricultural workplace; identification of farm tools; giving commands (and the culture of commands); conjugation of –AR, -ER and –IR verbs in the present tense; compare and contrast methods/styles of communication in the Latino culture vs US culture.
Time, Weather, and Other Basic Concepts – Describe clock time, calendar, climate, and quantity in Spanish; express likes and dislikes; understand the significance of the traditional family relationship in the Hispanic world.
Communication Scenarios – Identify a set of problems in an agricultural scenario, develop a management/solutions plan, and communicate using formal commands.
Human Resources (Health and Safety) – Identify health and safety issues and understand the dangers inherent in an agricultural workplace; discuss significant cultural aspects of the Hispanic world.
Vocabulary Applicable to the Participant's Agricultural Workplace – Participants will develop their own handbook of useful words and phrases that are specific to their field of agriculture.
Course Summary – The goal of the final week of class is to apply what has been learned by conversing in basic Spanish with the instructor and to show mastery of the basics of the Spanish language, culture, and agricultural terminology.
Who Should Attend?
This class is a great source of information for anyone who wants to learn more about soil science and how it affects plant growth. Past participants have included:
Department of Public Works Employees
Gardeners
Grounds Maintenance Workers
Horticulture Technicians
Landscapers
Park Maintenance Workers
---
Meet Your Instructors
More information coming soon!
---
Continuing Education Credits
There are no credits offered for this course.
---
Course Requirements and Policies
Required Textbook
Please note that the course text is required to get the most out of the course. It was chosen for its numerous activities, practice situations, workplace scenarios, and cultural comparisons that are presented in a manner that is welcoming and friendly to the novice Spanish speaker.
Putting Spanish to Work: Spanish for Agriculture, Cynthia W. Barnett, ISBN #978-1-5249-9200-2/ Kendall Hunt Publishing
Technology Requirements
This online course will be delivered via Zoom. Registrants will receive more information as we move closer to the course date. On June 13, 2022, they will receive an email with a link to access the course.
Please log into class at 8:00AM (30 minutes before start time) for a brief overview of the online format. The course will start promptly at 8:30AM.
Equipment you will need to access this training:
Laptop or desktop computers are required for this class.
Speakers and microphone are not necessary as a call-in option is available.
Email Requirement
A unique email address is required for each registrant to register and access our courses.
If this is your first time registering with us, please provide your own unique email address when registering; do not provide an email address that you share with co-workers.
If you have previously taken classes with us and have used an email address that you share with your co-workers or supervisor, your account must be updated with a unique email address. To do this, please send an email to us at registration@njaes.rutgers.edu stating that your email address needs to be changed and include:

Your full name
The shared email address that needs to be changed
Your unique email address
A phone number where you can be reached if we have any questions
Photo ID Requirement
Each registrant will be asked provide a photo of him/herself holding their government-issued photo ID. This is required by credit boards so that you may receive credits for participating in this online course.
You will receive a reminder email prior to the start of the class with further instructions. Wait to receive these instructions before you attempt to upload your ID.
The photo must be clear enough that we can read your name and verify that the person pictured on the ID is in fact the person holding it.
After an OCPE staff member reviews the picture and verifies your identity, you will have access to participate in the course when it begins.
Cancellations and Substitutions
A $100 cancellation fee applies for this course. Substitutions are permitted. View our cancellation policy.
---
Program Questions? We're Here to Help!
If you have any questions about Spanish Language/Culture for Agriculture and Horticulture, please don't hesitate to reach out to us.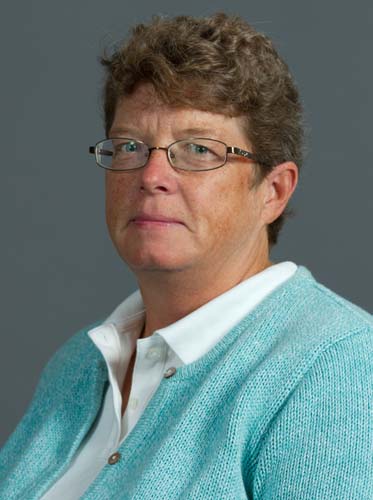 Assistant Director: Carol Broccoli
848-932-7207
carolbr@njaes.rutgers.edu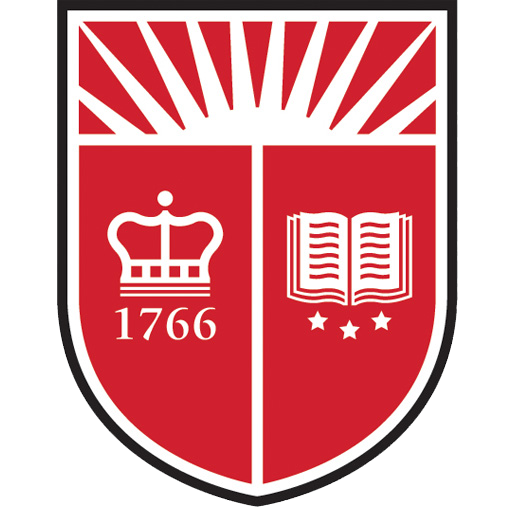 Administrative Assistant: Claudine Oleskin
848-932-7204
coleskin@njaes.rutgers.edu
For registration assistance, please contact our Registration Department at 848-932-9271, option 2 or email registration@njaes.rutgers.edu.
---