Main Content

Jump to: Register | Course Details | Overview | Instructor | Reviews | CE Credits | Policies | Contact Us | Related Courses | Join Email List
---
Register Now
Pay with Credit Card:
Pay with Check, PO, or Money Order:
---
Course Details
Course Name: Microsoft Excel – Level 3
Course Code: CS0203WB24
Date: November 8, 2023
Time: 9:00 am – 12:00 pm EST
Location: Online
Format: Live, instructor-led
Registration Fee: $155 per person
Multi Course Discount Fee: $145 per person per class (Save when you sign up for this class and Excel Level 1, Excel Level 2 or Excel Level 4!)
Rutgers Employee Discount Fee: $145 per person

Registration Closes: November 7, 2023 at 2:00 pm
Paying with a check, money order, or purchase order?
Payments should be made out to: Rutgers, The State University of New Jersey
Checks and money orders should be mailed to: Office of Continuing Professional Education, Attn: Registration Dept., 102 Ryders Ln, New Brunswick, NJ 08901-8519
Purchase Orders can be mailed to the address above or electronically sent to registration@njaes.rutgers.edu.
---
Course Overview
Does your job require you to manage data at a high level of complexity?
Are you losing out on the upper-level data management jobs you want because your existing spreadsheet skills are too basic?
Have you gone to the MS "Help" website when trying to figure out formulas or charts, and you still get nowhere?
If you answered "yes" to any of these questions, Microsoft Excel, Level Three may be the right class for you!
This workshop is for the individual who needs to produce complex Excel spreadsheets. Participants will learn how to use complex mathematical and logical functions in Excel; write "What-If" analysis formulas; use advanced formatting features; add more complex charts; include charts in Word and PowerPoint; reference cells on other worksheets in complex formulas; format and change the properties of charts; and link and embed objects in a spreadsheet. This course will prepare learners for MS Excel Level 4.
Level 3 Performance Objectives:
By the end of this course, students will be able to perform the following skills:
Demonstrate the use of special formatting and create custom formatting
Name cells instead of using absolute referencing
Demonstrate use of the "Subtotal" command or creating true tables
Understand the form toolbar and create forms to enter data in tables
Demonstrate use of What-If analysis formulas
Demonstrate use of the "VLOOKUP" formula and create nested "IF" formulas and know when to use them correctly
Create pivot tables with graphs and slicers
Demonstrate advanced worksheet formatting, including category cell formatting, change of height and width, and number of lines
Create validation lists with multiple selections
Prerequisites
Completion of Microsoft Office Excel – Level 2, and/or ability to perform all Level 1 and Level 2 Performance Objectives
Course Format
This will be a live, online, interactive course, using the Zoom video conferencing platform. Students should be prepared to have their webcams turned on, and microphones and speakers enabled. A call-in option is available for audio in lieu of microphone and speakers. The instructor may ask you to unmute to speak, or ask for feedback in the Chat. You will be following along with the instructor and will be doing Excel exercises on your own computer.
---
Meet Your Instructor
Anne Marie DelPrincipe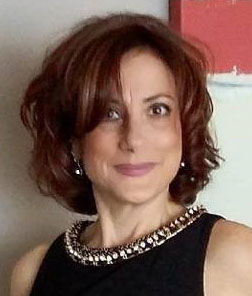 Anne Marie DelPrincipe is a technically skilled training specialist with an emphasis in corporate training and specialized end-user computing. Known for accuracy, attention to detail, and timeliness in managing training for diverse industries, Anne Marie is also a personable instructor with a proven record of helping workshop participants to achieve results. She has strong, hands-on technical training and consulting experience at all levels of the organization including upper management. In particular, Anne Marie has extensive experience in compiling training manuals; creating effective training spreadsheets and captivating presentations; and conducting executive presentations/seminars. Anne Marie earned her BA in Computer Information Systems and MBA in Management Information Science.
---
Continuing Education Credits
The Microsoft Office Excel – Level 3 course is approved for 0.3 Rutgers CEUs (3 contact hours).
---
Course Requirements and Policies
Technology Requirements
This online course will be delivered via Zoom. Registrants will be emailed the Zoom link a few days prior to class.
Participants must have Microsoft Excel available on their PC/Mac. Any version of Excel will work. Desktop or laptop computers may be used, but please be sure to have a mouse. If you ordinarily do not use a mouse because your computer has a trackpad, we strongly recommend that you get a mouse for this class, due to the types of operations practiced.
Participants must have high-speed internet, have basic understanding of keyboard and mouse use, and an overall understanding of computer file management. All should be able to download email attachments to their computers, save them in organized folders, and navigate back to those files when needed. Prior experience with Zoom video-conferencing will be helpful, although not required.
Email Requirement
A unique email address is required for each registrant to register and access our courses.
If this is your first time registering with us, please provide your own unique email address when registering; do not provide an email address that you share with co-workers.
If you have previously taken classes with us and have used an email address that you share with your co-workers or supervisor, your account must be updated with a unique email address. To do this, please send an email to us at registration@njaes.rutgers.edu stating that your email address needs to be changed and include:

Your full name
The shared email address that needs to be changed
Your unique email address
A phone number where you can be reached if we have any questions
Cancellations and Substitutions
A $35 cancellation fee applies for this course. Substitutions are permitted. View our cancellation policy.
---
Program Questions? We're Here to Help!
If you have any questions about Microsoft Office Excel – Level 3, please don't hesitate to reach out to us.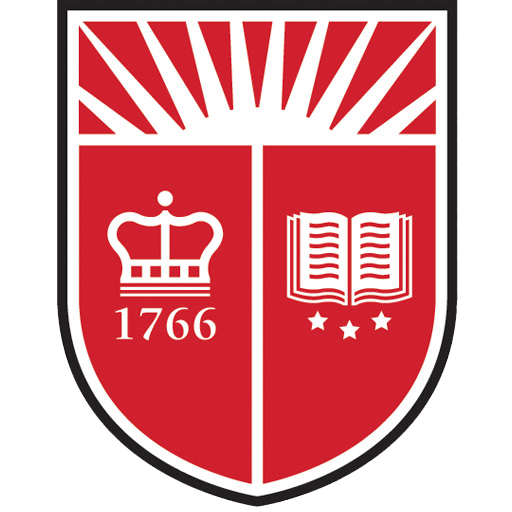 Program Coordinator: Jill Sullivan
848-932-7443
jill.sullivan@rutgers.edu
For registration assistance, please contact our Registration Department at 848-932-9271, option 2 or email registration@njaes.rutgers.edu.
---