Main Content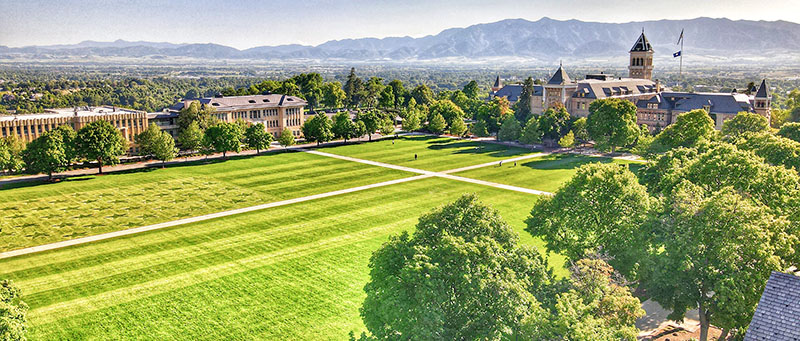 Rutgers Turf Programs Approved for GI Bill® Educational Benefits
We appreciate the sacrifices our military men and women make for us, and we are proud to be able to give back to veterans by providing them with the education they need to advance their second careers.
Both our Three-Week Turf Preparatory Course and Two-Year Turf Certificate Program are approved by the New Jersey State Approving Agency for Veterans Training for educational benefits through the GI Bill®. All eligible U.S. veterans around the country are encouraged to apply for benefits.
For more information about using veterans benefits to cover the tuition costs for our programs, please send an email to us at 2yearturf@njaes.rutgers.edu.
Meet Two Veterans Who Used Their GI Bill® Education Benefits to Attend Our Two-Year Turf Certificate Program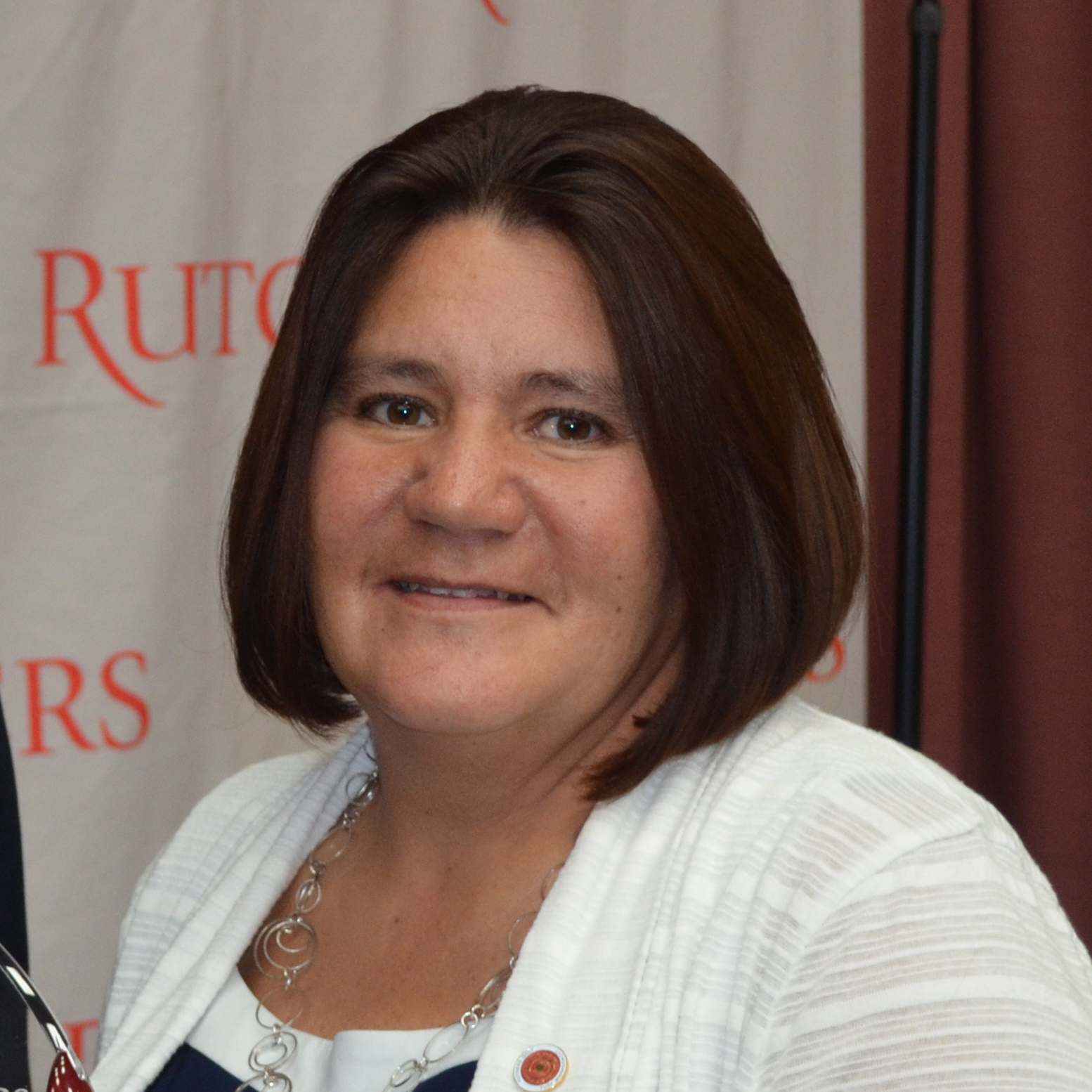 Alumna Profile: Jennifer Torres
2006 TWO-YEAR CERTIFICATE PROGRAM GRADUATE
Having grown up on a dairy farm in Corning, NY, Jennifer Torres could not imagine working behind a desk. "I'm an outdoor person. I couldn't be trapped indoors," she said.
She joined the Army right out of high school in 1992, and during her four-year tour she married and became a mother. The family relocated to Fort Dix in New Jersey in 2000 when her husband got a job in the state.
By then a mother of three, Torres opened a daycare facility on the base, but she always longed to spend her days outside. A neighbor was the assistant superintendent of the base's Fountain Green Golf Course. Hearing about his work intrigued Torres so much that she got a job operating a tractor on the course and never looked back.
But Torres knew a passion for the great outdoors alone wasn't enough to help her move up in the male-dominated golf turf management industry; she needed the education and credentials to back her up. Her desire to succeed led her to enroll in the Rutgers Professional Golf Turf Management School's Two-Year Certificate Program.
She used her G.I. bill® to enroll in the Rutgers turf program – the only woman in that year's class. She also received two scholarships: one from the New Jersey Turfgrass Association and the other from the Officer and Wives Club at Fort Dix.
Upon graduating in 2006, Torres became assistant superintendent at the Indian Springs Country Club, an 18-hole public course in Marlton, NJ. Later, she worked as the assistant superintendent at Makefield Highlands Golf Club in Yardley, PA. She is currently the golf course superintendent at Westlake Golf and Country Club in Jackson, NJ.
"I am positive that I would not be where I am today without the education and the network that began with me as the only female in the Rutgers Professional Golf Turf Program back in 2005. The school planted a seed that continues to grow. I am proud to continue to give back to the industry that has opened so many doors for me professionally. You get out of it what you put into it!" – Jennifer Torres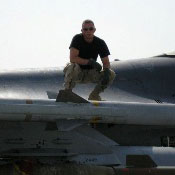 Alumni Profile: Eric Harshman
2008 TWO-YEAR CERTIFICATE PROGRAM GRADUATE
The seeds of Eric Harshman's second career took root during his 12-year enlistment in the Indiana Air National Guard. That's when he began helping out at his in-laws' golf course and discovered a passion for turf.
"I fell in love with it, working outdoors with my hands," recalled the former aircraft armament technician.
Harshman joined the Indiana Air National Guard right out of high school so his parents wouldn't be saddled with paying for his college (he earned a bachelor's degree in marketing and graphic design).
He did three tours of duty in the Middle East, loading aircraft with 5,000-pound bombs and fixing fighter jet weapon systems. Standing on a roof at his base in Qatar, he could see for miles – and there was no green.
When Harshman's tours ended, his commanding officers granted him time to attend the Rutgers Professional Golf Turf Management School in the fall of 2007. Having his commanding officers grant him this time off changed Harshman's career and life. "I loved what I was able to do for my country, and what the military did for me," he said. Eric used his GI Bill® education benefits to attend the Rutgers program.
Though stationed at an Air Force base in Fort Wayne, IN, Harshman chose Rutgers' program because of its reputation. "In this industry, networking is huge and Rutgers attracts people from all across the country," he said. "When I have a question, I have a huge list of people I can reach out to."
The veteran did his internship at the Cincinnati Reds' Triple-A baseball stadium in Louisville, KY and was hired as assistant sports turf manager when he graduated in 2008. In June 2011, the same month his military service ended, Harshman became the assistant sports turf manager at Louisiana State University, where he managed 5-6 student employees and multiple fields.
Thanks to contacts he made back in Louisville, Harshman landed an assistant sports turf manager position at the University of Kentucky in July 2013.
Along with his personal connections, he credits his knowledge of the South Eastern Conference and collegiate sports procedures for helping him secure that job. But his education at the Rutgers Golf Turf School was a major factor in preparing him, since the difference between golf turf management and sports turf management is negligible.
"All the science is the same," Harshman said. "The major difference is the height at which the grass is mowed."
Following his tenure at the University of Kentucky, Harshman took on the roles of Head Groundskeeper for the Lexington Legends professional baseball team, later, and Grounds Superintendent at Berea College. Currently, he is the Grounds Superintendent at Transylvania University and was named a Certified Grounds Manager by the Professional Grounds Management Society in 2022.
How to Use Montgomery (Chapter 30) or Post 9/11 GI Bill® Benefits (Chapter 33)
How to Use Vocational Rehabilitation and Employment Program Benefits (Chapter 31)
Your VA Rehabilitation Case Manager must provide you with VA form 28-1905 (Authorization and Certification of Entrance or Reentrance into Rehabilitation and Certification of Status). This form will detail the specific guidelines that the University must adhere to for credit approval, payment of tuition, and purchases of school supplies.
Submit a Request for Veteran Enrollment Certification Form for each class you wish to claim VA educational benefits.
It is the student's responsibility to self-identify as a Chapter 31 Veteran when purchasing books and supplies at the University's bookstores.
If you need additional assistance, please call the VA at 1-888-GI-BILL-1 (1-888-442-4551) to speak with a Veterans Benefits Counselor or visit them on the web at https://benefits.va.gov/gibill.
GI Bill® is a registered trademark of the U.S. Department of Veterans Affairs (VA). More information about education benefits offered by VA is available at the official U.S. government website at http://www.benefits.va.gov/gibill.
Rutgers Gets High Ranks for Student Veterans Services
Military Times ranked Rutgers in the top 15 of its 2022 Best for Vets: Colleges list.
More than 300 schools participated in the latest Military Times Best for Vets: Colleges survey, which included more than 70 questions seeking details about the school's costs, programs, policies, and services that impact military-connected students. Federal data from the U.S. Departments of Education, Veterans Affairs, and Defense were also considered.
Learn more about the Rutgers Office of Veteran and Military Programs and Services.