Main Content
Written by Casey Sky Noon; originally published June 2018
According to radon expert Bill Brodhead, there are two rules of radon. A sarcastic quip, the first rule is, "If you haven't tested, you don't have any radon." The second rule is an honest, but alarming statement. "If you do test for radon," Brodhead says, "You will find it everywhere, including in Guam, Okinawa, and Hawaii." Closer to home, Brodhead says that Pennsylvania and New Jersey "have some of the highest radon concentrations, not only in the country, but in the world."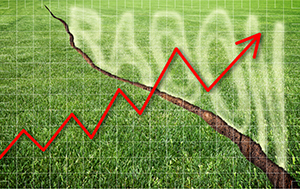 Radon is a radioactive gas that is invisible and scentless. Produced by decaying uranium, it is present in nearly all soils. Although low levels of radon are found in the air we breathe every day, long-term exposure to high levels of radon can cause lung cancer. In fact, radon is the leading cause of lung cancer for non-smokers. According to the US Environmental Protection Agency (EPA), radon is responsible for 21,000 lung cancer deaths each year.
The good news is that professionals can install remediation systems in homes and buildings to reduce unsafe levels of radon. The Eastern Regional Radon Training Center at Rutgers University works closely with the National Radon Proficiency Program (NRPP) and the National Radon Safety Board (NRSB) to certify professionals in both measurement and mitigation. In fact, the Scarlet Knights have trained almost one thousand students in radon mitigation since the early 2000s.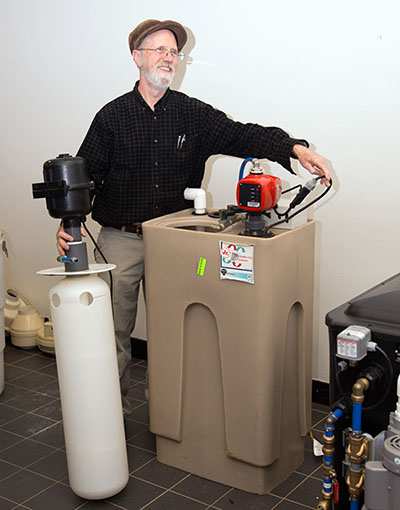 The ERRTC offers two courses to prepare professionals for the national radon measurement and mitigation certification exams. The Radon Measurement Proficiency 16-Hour Online Course presents the information required to initially become a certified radon measurement service provider. The Radon Mitigation Specialist Initial Training Course is a classroom course offered in New Brunswick, NJ that includes hands-on training and live demonstrations of air pressure/flow gauges, smoke tests, installing pipes, various fan models, meters, and more. Beyond the practical information taught, the best part of the ERRTC training series is learning from "The Godfather of Radon Mitigation," Mr. Bill Brodhead.
In the early 1980s, Brodhead was building custom solar and super insulated homes. During a solar power association event, an indoor air quality specialist from Princeton University mentioned the threat of radon. That was the first Brodhead had ever heard of the cancer-causing gas. At the time, radon was not a well-known public health risk. He tested one of his client's homes and sure enough, there were dangerously high levels of radon.
Fast-forward 30+ years, Bill Brodhead is now a leading proponent of radon awareness and an expert in radon mitigation. Not only did he install the very first indoor mitigation system in the state of Pennsylvania, he has since built over 10,000 systems!
In addition to constructing remediation fans and vents, Brodhead conducted research studies to test alternate mitigation methods and find the most effective approach. For example, working with the Department of Energy (DOE), Brodhead helped with a 100-house study in New Jersey. They evaluated each system and analyzed the data to determine which techniques minimized radon concentrations the most. "I was involved in a number of EPA-funded research projects as a field person," he explained.
Even the US Navy calls upon Brodhead when levels of radon have become dangerous in their military facilities around the world. When the Navy first contacted Brodhead about installing eight radon mitigation systems on a military base, Brodhead said, "Great, where at?" Followed by, "Guam? Where's that?"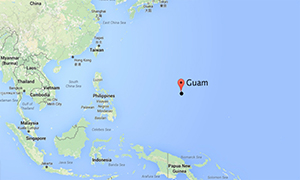 Without hesitation, The Godfather of Radon Mitigation rounded up a crew, collected some construction materials, and traveled to the tiny tropical island in the Western Pacific. Two thousand miles away in the middle of an island, Brodhead said, "The radon mitigation systems aren't any different really, but the logistics are much more difficult."
To start, getting to Guam takes hours of travel. "From the time you leave your house to the time you arrive, it's about 27 hours," said Brodhead. " It is a long transit time. Three flights!"
Getting the radon mitigation system materials to Guam is another arduous process. First, the team needs a giant cargo container. Then, they have to buy and fill it with equipment, including construction tools, diamond bits, core drills, ladders, fans, and PVC piping. Someone must inspect and sign off on the contents of the cargo container before a crane will lift it onto a huge cargo boat. Finally, the ship sets sail and crosses the ocean to the tiny island.
Getting cleared by the US military to get on and off of their bases is yet another struggle.
Then, there is the work itself. A typical radon mitigation system includes a suction fan and PVC piping. Engineering radon mitigation systems in Guam is harder (pun intended) than in the US because the buildings are massive blocks of concrete. "They are structurally built to withstand earthquakes and typhoons," Brodhead explained. "The buildings are predominantly all concrete construction, with weatherproof doors and windows, which makes them extremely airtight. With cement floors, walls, and ceilings, running pipes up and out of the homes involves a lot more wet core, diamond bit drilling.
Since that first trip, Brodhead has returned to the Pacific annually to continue this life-saving work. He brings a team of four to eight people and stays on the tiny island for three to four weeks each time. "We get really organized and are able to install two systems a day," Brodhead said. At that rate, over the past 20 years, Brodhead has helped to install approximately 800 systems in Guam!
His international mission to protect people from radon hasn't stopped there. ""We also installed probably somewhere close to another 800 mitigation systems in Okinawa," he said. The Japanese island is only 70 miles long and 7 miles wide, yet it houses 32 US military bases and 48 training sites. Although he mentioned in nonchalantly, traveling to Japan and building hundreds of mitigation systems is no small feat.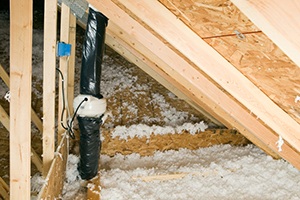 The number of sky miles on Brodhead's frequent flyer account keep rising as indoor radon levels around the world are falling to safer levels, thanks to his tireless efforts. Despite the demanding schedule, he remains passionate about the cause and recognizes that his efforts are saving lives. He also finds the time to explore another one of his passions while he's on the job in remote locations. "The plus side is scuba diving in some awesome places," he said with a wide and warm smile.
According to the American Lung Association, more than half of people with lung cancer die within one year of being diagnosed. Despite that fact, the leading cause of the deadly disease is not a household word. Radon is still a risk that far too few have ever even heard about. Although real estate agents must tell their clients that the building they are purchasing has or has not had a radon test, no US state has any regulations requiring radon testing.
In this less than encouraging climate, Brodhead continues to be a proactive advocate.The Godfather of Radon Mitigation is still raising awareness, researching the most effective mitigation techniques, and remediating thousands of buildings. To top it off, Bill Brodhead returns to the Eastern Regional Radon Training Center at Rutgers to teach others how to measure and mitigate professionally. With these training efforts, his life-saving reach is exponentially more than one can calculate.
Learn more about becoming a Certified Radon Professional!