Main Content
Written by Margaret McHugh
Opening Doors to a New Career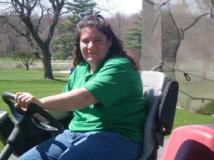 Having grown up on a dairy farm in Corning, NY, Jennifer Torres could not imagine working behind a desk. "I'm an outdoor person. I couldn't be trapped indoors," she said.
But Torres knew a passion for the great outdoors alone wasn't enough to help her move up in the male-dominated golf turf management industry; she needed the education and credentials to back her up. Her desire to succeed led her to enroll in the Rutgers Professional Golf Turf Management School's Two-Year Certificate Program.
This intensive program involves two, full-time 10-week classroom sessions during the off-season, sandwiched around a 9-month paid golf course internship that minimizes the time students must live without a paycheck. The program is no-nonsense, teaching students all the essentials of turfgrass management, including weeds, trees, grass, soils, irrigation, and golf course construction said Fran Koppell, former senior program coordinator. It also introduces students to the fundamental leadership skills, like management, budgeting, and effective speaking, needed to help students rise through the ranks.
Between 60 and 80 students graduate from the program each year. Rutgers uses its alumni network to help them land jobs and continues to assist them throughout their professional lives. The program draws students from just about every state and around the world. "For those already working in turf management, our program gives them a real boost. For newcomers, we give them a career," Koppell said.
Living Up to Her Potential
For Torres, life on the golf course was not a foregone conclusion. She joined the Army right out of high school in 1992, and during her four-year tour she married and became a mother. The family relocated to Fort Dix in New Jersey in 2000 when her husband got a job in the state.
By then a mother of three, Torres opened a daycare facility on the base, but she always longed to spend her days outside. A neighbor was the assistant superintendent of the base's Fountain Green Golf Course. Hearing about his work intrigued Torres so much that she got a job operating a tractor on the course, and never looked back. However, Torres lacked the skills and knowledge needed to advance in the profession.
In 2004, she used her G.I. bill® benefits to enroll in the Rutgers turf program – the only woman in that year's class. She also received two scholarships: one from the New Jersey Turfgrass Association and the other from the Officer and Wives Club at Fort Dix, she said.
Upon graduating in 2006, Torres became assistant superintendent at the Indian Springs Country Club, an 18-hole public course in Marlton, NJ. Later, she worked as the assistant superintendent at Makefield Highlands Golf Club in Yardley, PA. She is currently the golf course superintendent at Westlake Golf and Country Club in Jackson, NJ.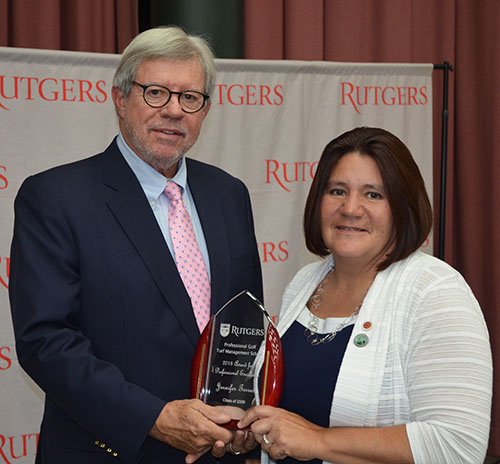 "Had I not gone to Rutgers, I would not be living up to the potential I have," said Torres, who makes her home in Brown Mills in Burlington County. "It definitely opened doors." Torres was never a golfer, but now, she says, "I'm learning."
Like Torres, most graduates of the Rutgers Professional Golf Turf Management School take a path that leads to golf course superintendent positions. Yet many others have landed jobs in grass seed sales, landscape management, corporate grounds maintenance, and related industries, Koppell said.
One Rutgers graduate maintains the grounds inside NASCAR raceways and another is director of grounds for Pfizer Global Research and Development, Koppell said. But for golf fanatics who set their sights high, Rutgers alumni have blazed the trail. One such graduate is John Zimmers, who went on to become the superintendent of Oakmont Country Club in Pennsylvania, eight-time host of the U.S. Open.
Football Star Turned Golf Turf Pro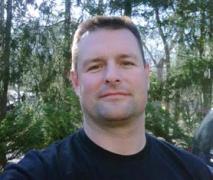 A career in professional sports – football specifically – seemed a certainty for Tim Christ, co-captain of the 1991 Scarlet Knight Football team. But when he was cut from the Philadelphia Eagles training camp a few months after graduating with a degree in sports management, he didn't know what to do with his life.
Christ liked the outdoors, so when a mentor suggested he look into Rutgers Professional Golf Turf Management School, he contacted Ned Lipman, the program director at that time. Christ took Lipman's advice and interviewed several golf course superintendents to learn about the job. He landed a position at the Merion Golf Club outside Philadelphia.
By his own admission, Christ wasn't an academically motivated undergraduate, but he took the turf management course seriously. "I really buckled down and I wanted to learn everything I could possibly learn," Christ said. "I became the nerd I had never been."
Christ graduated from the program in 1995 and went on to manage top courses, including Pine Valley and Sand Barrens. He briefly left the business to start a large-scale landscaping company, but returned and is now the director of golf operations for Essex County, overseeing three public courses and managing 100 employees at the height of the season.
"The Rutgers program teaches you what it takes to be successful in this field," said Christ, who lives in Boonton Township with his wife and four children.
Turning Your Passion into a Lifetime Calling
For those curious about the profession but not quite ready to make the commitment required of the two-year program, Rutgers' Three-Week Preparatory Course is often the first step; it gives participants a flavor for what is needed on the job. Not everyone is cut out for the career, which can require waking before dawn and doing very physical work for long hours, Koppell said. But for those like Christ and Torres, who love sports and being outdoors, the Rutgers program can turn a passion into a lifetime calling.
GI Bill® is a registered trademark of the U.S. Department of Veterans Affairs (VA). More information about education benefits offered by VA is available at the official U.S. government website at http://www.benefits.va.gov/gibill.
Learn more about Rutgers Professional Golf Turf Management School!