Main Content
The EPH program brings together a highly qualified team of instructors with a broad range of professional experience in the environmental and public health sectors. Our goal is to create a dynamic learning experience, in which classroom lessons are linked to practical skills that will serve you well in your internship and beyond. We work to achieve this goal by selecting knowledgeable instructors and incorporating interactive learning experiences, such as field trips and demonstrations, into the course. Browse the profiles below to learn more about the faculty coordinators who lead our esteemed instructional team.
---
EPH Program Faculty Advisor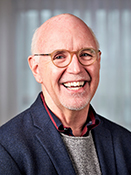 Faculty Director, Rutgers Specialty Crop Research Station
Department of Plant Biology, School of Environmental and Biological Sciences, Rutgers University
EPH Program Faculty Coordinators
Hear What Students Think!
Peter N. Tabbot, MPH – Overall Faculty Coordinator for EPH
EPH Epidemiology Coordinator
Health Officer, Rockaway Township Division of Health
Adjunct Professor, Rutgers University
Peter Tabbot is Health Officer for the Rockaway Township Division of Health, which serves five municipalities in northern New Jersey, and also is Adjunct Instructor at Rutgers University, where for 20 years he has taught several courses in public health, environmental health, epidemiology, and administration. Mr. Tabbot obtained his bachelor's degree from Rutgers University and his Master of Public Health degree from the Rutgers School of Public Health, and has 28 years' experience in governmental public health. Mr. Tabbot is Past President of the NJ Association of County and City Health Officials and Past President of the NJ Environmental Health Association, and spent several years as Project Director of the NJ Collaborative for Excellence in Public Health and the Public Health Multi-State Learning Collaborative – national and statewide efforts that introduced continuous quality improvement and accreditation to New Jersey's local health departments.
Mr. Tabbot serves on several statewide advisory and ad hoc committees, including the NJ Public Health Licensing and Exam Board, and for several years was an active member of the National Network of Public Health Institutes' Community of Practice for Public Health Improvement. Six years ago, Mr. Tabbot became Faculty Coordinator of the Rutgers Office of Continuing Professional Education's Environment and Public Health course, the only state-sanctioned mandatory training for New Jersey's future licensed Registered Environmental Health Specialists. Most recently, Mr. Tabbot served as Chair of the Morris Regional Public Health Partnership, and as Executive Committee member and County Chair of the North Jersey Health Collaborative, a public health partnership composed of over 150 community health organizations in five northern New Jersey counties. Mr. Tabbot is recipient of numerous distinguished honors, including the 2016 Cook College (Rutgers) Distinguished Alumni Award, the NJ Local Boards of Health Association's 2017 Lifetime Achievement Award, the NJ Public Health Association's 2017 Sullivan Award, and the 2009 Rutgers University School of Public Health's Distinguished Alumni Award.
"Peter Tabbot was an excellent faculty coordinator. I believe that he is also an awesome instructor. His questions on the tests were fair. Also, I appreciate the fact that he took time out of his class to go over the exams."
"He definitely taught me my entire college statistics class in a 3-hour lecture (which I am happy about), so now I actually comprehend what a chi square and rejecting a null hypothesis means. Well done, Peter."
"Great, great professor! Knowledgeable, funny, and always willing to help students."
Hear What Students Think!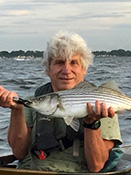 Joseph M. Mikulka, CPM
EPH Environmental Enforcement Coordinator
Senior Regulatory Specialist, CP Engineers
Former Bureau Chief, NJ-DEP Water Compliance & Enforcement
Joseph M. Mikulka serves as the Faculty Coordinator and Professor for the Environmental Pollution Section of the Rutgers NJAES Environment & Public Health Course. Joe is a Senior Regulatory Specialist at CP Engineers of Sparta, New Jersey, a full service architecture, engineering, environmental, and life sciences consulting firm. He is a Certified Public Manager and holds a Mechanical Engineering degree from Fairleigh Dickinson University and an Environmental Management degree from the University of Southern California. Joe is also a Certified Instructor of Interest Based Negotiation, a registered Community Emergency Response Team member, and a certified Open Water Scuba Diver.
Prior to his current employment in the private sector, Joe worked for the N.J. Department of Environmental Protection's Compliance and Enforcement Programs for over thirty six years, performing, supervising, and managing compliance inspections and the preparation of administrative enforcement documents in support of a wide range of environmental statutes and regulations. His most recent title was Chief of the Northern Bureau of Water Compliance & Enforcement, which enforces the N.J. Water Pollution Control Act, N.J. Safe Drinking Water Act, N.J. Water Supply Management Act, N.J. Water Quality Management Planning Act, and the N.J. Underground Storage Tanks Act, in a nine county area of northern New Jersey.
"Joe knows about so many different topics! Solid and hazardous waste was informative and interesting as this is a public health concern that affects us daily."
"I love Joe. Such a nice guy, very respectable, and just wants everyone to learn."
"Joe was awesome. You can tell he loves teaching."
Hear What Students Think!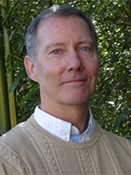 Karl R. Matthews, PhD
EPH Microbiology Coordinator
Professor and Chair, Department of Food Science, Rutgers University
Karl R. Matthews, Ph.D., is a Professor of Food Microbiology in the Department of Food Science at Rutgers, The State University of New Jersey. He serves as Chair of the Department of Food Science. Matthews' research addresses farm-to-fork food safety issues. His research covers elucidating at the molecular level the interaction of human enteric pathogens with plants to developing novel antimicrobials to improve the microbial safety of fresh fruits and vegetables from post-harvest processing to retail practices. He serves as Principle and Co-principle investigator on federal and foundation grants and commercial funded projects. He is actively engaged in teaching at the undergraduate and graduate level and served as the Food Science undergraduate program director.
Matthews has given presentations and lectures throughout the world. He has taught courses on Food Microbiology, Food Safety, Food Law, and Food Sustainability in China and India. He is involved in projects in the Philippines and Thailand to promote development of Food Science programs and microbial food safety. He has received awards recognizing both his teaching and research. He serves on both NIH and USDA panels and on the editorial boards for several journals. He is Associate Editor of Frontiers in Sustainable Food and Agriculture and was Editor-in-Chief of the Journal of Food Safety. Matthews is senior-author of Food Microbiology – An Introduction, a leading textbook on Food Microbiology, editor of Microbiology of Fresh Produce, and senior-editor of The Produce Contamination Problem – Causes and Solutions. He has collectively published more than 275 abstracts, peer reviewed papers, and book chapters.
"Dr. Matthews is a wonderful lecturer. I love his speed of speaking; he makes sure to emphasize important points. He makes people appreciate his topics, even though the subject may be difficult."
"Dr. Matthews is, by far, my favorite lecturer. He is thorough, he repeats important concepts, and speaks slowly and deliberately. I especially loved the section when he showed photos from around the world to emphasize how different cultures are and their eating practices."
"Typically, micro has been hard for me to understand in the past but Dr. Matthews made everything easier."
Hear What Students Think!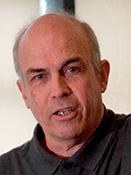 William N. Manley, MS, REHS
EPH Public Health Sanitation Coordinator
Retail Food Project Leader, Public Health and Food and Drug Protection Program, New Jersey Department of Health
William Manley has served as an instructor for the Rutgers EPH program since 1988. In 2002, he became the Faculty Coordinator for Public Health Sanitation. He is a NJ Licensed Health Officer and an NJ Registered Environmental Health Specialist.
Manley has been working at the New Jersey Department of Health (NJDOH) in various roles since 1982. His current title is Retail Food Project Leader. In this role, he is responsible for coordinating inspections of retail foodservice operations in facilities located on State-owned properties or contracted by State agencies. This includes the NJ Department of Corrections, NJ Juvenile Justice Commission, NJ Department of Human Services, NJ Department of Military & Veterans Affairs, NJ Turnpike Authority, NJ Transit Corp, MetLife Stadium, and others. He is also responsible for ensuring that New Jersey's retail food rules are in accordance with federal guidelines and provides guidance and technical assistance regarding the proper interpretation and enforcement of retail food rules. Additional responsibilities include developing uniform risk-based inspection protocols for conducting retail food establishment inspections, assisting with investigations of foodborne illness outbreaks, and providing food safety training programs for state and local health department personnel.
Prior to starting at the NJDOH, Manley was an REHS with the Edison Health Department. He completed the Rutgers EPH program in 1980. He earned a B.S. degree in Environmental Science from Rutgers University, Cook College and a Master's degree in Environmental Sciences from Montclair State University.
"Bill is probably the most engaging speaker by far! He is VERY passionate about foodborne illnesses! His slides are concise and summarize complex diseases, and he inspires us to tackle this issue humbly and respectfully. I have to admit that prior to his lectures, I wasn't that interested in food establishment inspections. But he made us see the full picture and how local health dept inspectors play such a vital role in public health. He really inspired me and now I am very excited about tackling food borne illnesses. His props are exciting, his presentation style is engaging, and he is incredibly intelligent and friendly!"
"I liked Bill Manley's approach to bridging the science and practicality of inspections."
"Bill is an excellent instructor. He is awesome! I found all of his classes interesting and useful."
Hear What Students Think!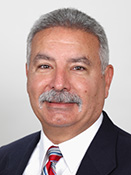 A. Vincent Agovino, PhD, PWS, LSRP
EPH Soil Science Coordinator
Managing Member, Acer Consulting Associates, LLC
Dr. Agovino is an environmental professional with over 40 years of diversified experience in environmental science, ecological science, public, environmental, and occupational health. His areas of technical expertise include; soils, wetlands, sewage disposal, contamination assessment, site remediation, environmental health program administration, project management, regulatory enforcement, and technical training. Dr. Agovino has over 30 years of environmental consulting experience throughout New Jersey, New York, Pennsylvania, North Carolina, Maine, Massachusetts, and Maryland, as well as 14 years of public service in the environmental and environmental health field with municipalities in New Jersey.
He has conducted approximately 5,000 soil evaluations and 2,000 wetland evaluations and habitat assessments throughout New Jersey, New York, Pennsylvania, Maine, Massachusetts, and Maryland along with identification and evaluations of habitats of numerous endangered species in New Jersey and Orange, Sullivan, and Ulster Counties in New York, including the timber rattlesnake, Indiana bat, upland sandpiper, prairie wedge grass, Northern running-pine, Pine Barrens tree frog, Blanding's turtle, wood turtle, and bog turtle. He has authored or co-authored approximately 300 Environmental Impact Statements pursuant to local ordinances in New Jersey, as well as three papers published in professional journals.
On Agovino and Soil Science co-coordinator Sue Muhaw:
"They're a great tag team and are very helpful."
"Learning about the different soils will help me in the future as a REHS."
"They make learning about soil interesting."
Hear What Students Think!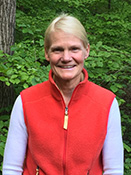 Susan A. Muhaw, REHS
EPH Soil Science Coordinator
West Milford Health Department
Susan Muhaw graduated from the Rutgers EPH Class in 1981. She trained at and then worked for Sussex County Health Department, where she gained most of her environmental and septic experience. She then went to Montville Township, where she became the Senior Registered Environmental Health Specialist and started the Septic Management Program in conjunction with the NJDEP. She currently works for West Milford Health Department, giving her approximately 35 years of environmental health experience.
She loves the outdoors and is an avid long distance runner.
On Muhaw and Soil Science co-coordinator A. Vincent Agovino:
"They're a great tag team and are very helpful."
"Learning about the different soils will help me in the future as a REHS."
"They make learning about soil interesting."
Hear What Students Think!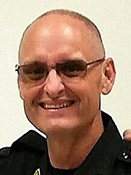 Robert M. Noel
EPH Water / Wastewater Coordinator
Wastewater Superintendent / Safety Coordinator, Township of Monroe Utility Department
Robert M. Noel is the Wastewater Superintendent and Safety Coordinator for the Monroe Township Utility Department in Monroe Township, NJ. He has also served as Collection System Superintendent and GIS Manager for the Western Monmouth Utilities Authority and the East Brunswick Sewerage Authority, managing the operations and maintenance of NJDEP classified C-4 Public Wastewater collection systems. As a New Jersey Wastewater Licensed Operator for over 25 years, he has worked at facilities throughout New Jersey, including at the Somerset Raritan Valley Sewerage Authority, the Township of Jefferson, and Middlesex Water Company (Pinelands Division). Mr. Noel has been a sub-contractor for the USACE (United States Army Corp of Engineers) since 2013 as Licensed Operator and Site Safety Professional for multiple superfund site groundwater remediation treatment systems. In 2021, he was granted professional status as a Registered Environmental Professional by the National Registry of Environmental Professionals.
Since 2003, Mr. Noel has been an Adjunct Professor at the Rutgers University Office of Continuing Professional Education and has helped to develop and deliver training on Industrial Wastewater Treatment Operations and related topics. Mr. Noel also holds numerous industry licenses and certifications including NJDEP C-4 (Public Collection System Operations), S-3 (Public Wastewater Treatment Operations), N-3 (Industrial Wastewater Treatment Operations), T-2 (Public Water Treatment Operations) and W-2 (Public Water Distribution Operations), HazWoper 40-Hour (Hazardous Waste and Emergency Operations), HazWoper 8-Hour Supervisor, Confined Space Entry Rescue, and Hazardous Material Technician – Level 2 / Instructor. He is a certified NJ Emergency Medical Technician and a Special Police Officer (SLEO1) in East Brunswick Township.
"Loved Professor Noel. Extremely knowledgeable within the science of water chemistry and water and wastewater treatment."
"He was able to simplify the topic for me and pique my interest in water definitely."
"Amazing lectures and a great personality!"
"Excellent! Always give us a good lecture full of great info."