Main Content
Most graduates of Rutgers Environment and Public Health (EPH) Program aim to become a licensed Registered Environmental Health Specialist (REHS) and work as a government health inspector, but there are countless other career opportunities to consider. Below are a few EPH alumni success stories to illustrate that the public health field is filled with diverse and rewarding job prospects.
Meet Breanna Livingstone, 2020 EPH Graduate
REHS, Burlington County Health Department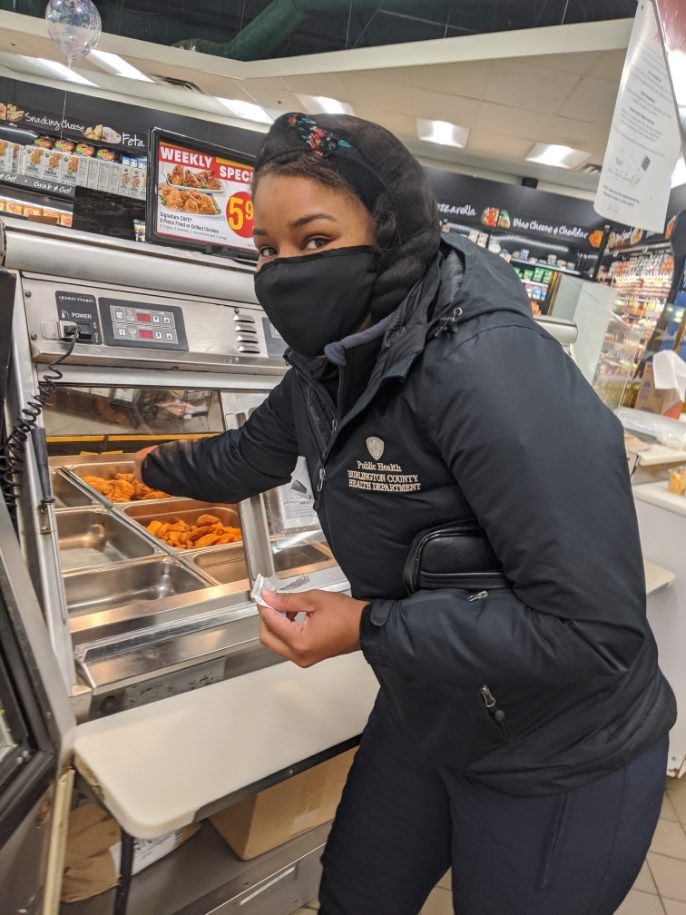 Despite the seemingly never-ending challenges of the COVID-19 pandemic, Breanna Livingstone participated in the online offering of the Rutgers Environment and Public Health (EPH) Program in the summer of 2020, completed the required 200-hour health department internship, and passed the New Jersey state Registered and Environmental Health Specialist (REHS) licensing exam.
"Offering the Rutgers EPH program online has actually been a blessing for me because it allowed me to finally get a foot in the door for the career I always wanted," Breanna explained. "Right after my internship at Burlington County Health Department, I was immediately hired on as a full time REHS."
In her current REHS position at Burlington County Health Department, Breanna conducts food safety inspections of dine-in and take-out retail establishments to help safeguard the public from accidental contaminations and foodborne illnesses.
Meet Percy Pingpoh, 2014 EPH Graduate
Director of Operations, Paulaur Corporation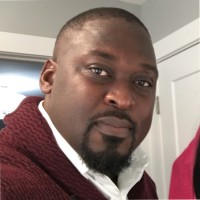 With a background in agriculture in Cameroon, attending Rutgers EPH program set Percy Pingpoh in a vastly different direction.
"It was a leap of faith – a big change in my career path," Percy said. "The program opened my horizons and career options."
After graduating from EPH, he worked as a quality assurance specialist and food safety manager for Dell's Maraschino Cherries and Blue Apron.
Continuing to climb the ladder in the food industry, Percy is now the Director of Operations at Paulaur Corporation, a quality dessert toppings and inclusions manufacturer in New Jersey.
Meet Emily Carey, 2008 EPH Graduate
Program Manager, Rutgers Cancer Institute of New Jersey
Emily Carey is a Program Manager for ScreenNJ, part of the Rutgers Cancer Institute of New Jersey. Her work aims to increase cancer screening and reduce cancer mortality rates, as well as to improve cancer health equity in New Jersey and beyond.
"If you're interested in fighting for public health and going out there and literally making the world a better place…the class [EPH] is absolutely necessary and absolutely fantastic," said Emily.
Meet Philip Makrelis, 2019 EPH Graduate
REHS & Acting Air Program Supervisor, Middlesex County Environmental Health Division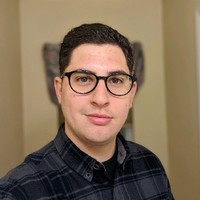 Most of Philip's work revolves around air, noise, and water pollution. His responsibilities include responding to citizen complaints, inspections, regulation enforcement, and ongoing pollution prevention. During the coronavirus pandemic, he also worked at COVID-19 testing sites, vaccination clinics, and on contact tracing case investigations.
"EPH was a fantastic learning opportunity that expanded my knowledge base, " he explained.
"I had a chance to make many meaningful connections with both classmates and staff, many of whom I still frequently contact today. Having people throughout the state who are willing to provide insight is invaluable, and I would not have met these individuals without EPH."
Meet More Successful EPH Graduates!
Check out additional profiles of past students on our News and Stories page.