Main Content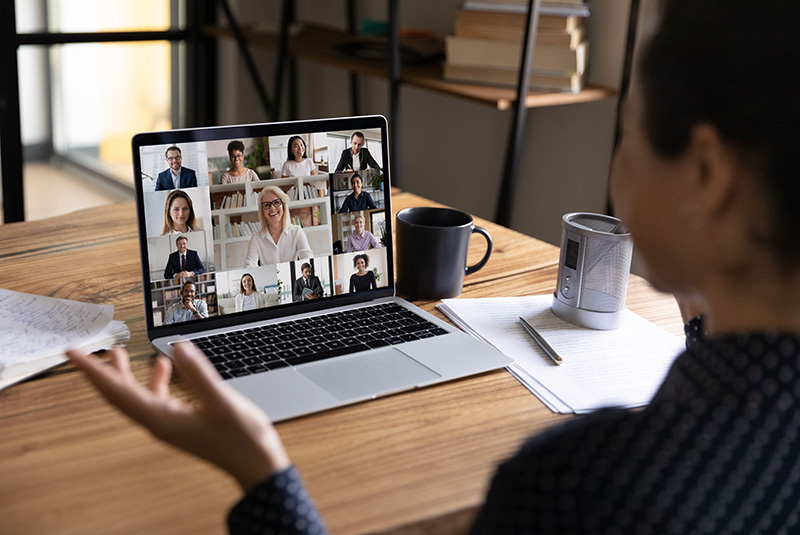 If your employees are spread out across multiple office locations or telecommute, virtual instructor-led training is a great way to provide professional development courses that everyone can participate in regardless of their physical location.
Our customized virtual training classes happen in real-time, so that your team members can engage directly with the instructor and their colleagues by participating in polls, live chat discussions, and virtual break out groups. These interactive experiences enhance and add value to the training by providing opportunities for dialogue around important topics affecting your team and an open exchange of ideas and viewpoints. Plus, participants can ask the instructor questions and receive immediate clarification on any of the material covered in the virtual class.
As with our traditional in-person professional development offerings, our instructors will tailor the content of each virtual course to meet the specific needs of your organization.
---
How Our Virtual Instructor-Led Training Sessions Work
A list of available topics is below, but please let us know if there is another topic you are interested in.
Sessions are structured to allow for ample opportunities for participation and interaction.
Classes are convenient and accessible whether you have multiple office locations or your employees telecommute.
---
Some of the virtual instructor-led courses we can offer to your team include:
Miscommunication within a team or an organization can jeopardize productivity, engagement, and efficiency. This workshop is designed to help you address work and communication style differences, leading to more positive work relationships. Learn to identify your communication style preferences – with a focus on how these preferences play out in the workplace. Learn how to address differences and establish a good starting point for successful work relationships, as well as how to flex your communication style.
It is the little things that make a big impact and build a strong customer connection. Focus, an open perspective, and a proactive, problem-solving approach – from initial point of contact to follow-up stages – create a positive relationship with "the customer" and bring results that benefit both sides.
Learn how to build a proactive, problem-solving culture with internal clients. Learn how to say no when needed, how to obtain information, and trigger necessary customer actions (i.e. sharing essential information, communicating with their clients or a third party to resolve an issue). This class will also cover phone and e-mail communications, as well as mastering ways for dealing appropriately with difficult customer situations.
Diversity in the Workplace
Working effectively with different cultures is a necessary skill for anyone in a culturally diverse work environment. Topics in this course include understanding cultural diversity, awareness of biases, identification of inappropriate workplace behaviors related to cultural sensitivity, and communication methods for working with individuals of a different cultural background in a way that improves workplace productivity.
Giving Recognition and Feedback
Feedback can be the vehicle for a transformational experience. With it, we create awareness, dialogue, change, and improvement. Without it, we can continue to fumble blindly hoping we are "getting it right." Giving great feedback means being transparent and specific. It also means giving "just in time" feedback so it is understandable and actionable. This is not about watering down your message; this is about having an honest dialogue that focuses on development, results, and success. This session provides tools and techniques to give feedback that helps you and your team succeed, drives results, and focuses on strengthening relationships and team performance.
Introduction to Project Management
Project Management expertise is critical for managing changes for today's businesses and achieving organizational success. Participants in this half-day Project Management Introduction course will refresh their knowledge of skills, concepts, and techniques, and build a foundation of Project Management knowledge.
This program discusses the theory of conflict resolution and practical tips for addressing conflict. The course covers the main styles of conflict resolution, the definition and nature of conflict, and the goals of those in conflict. The course concludes by offering participants steps for managing conflict in a way that is fair to all parties and key skills for managing conflict.
---